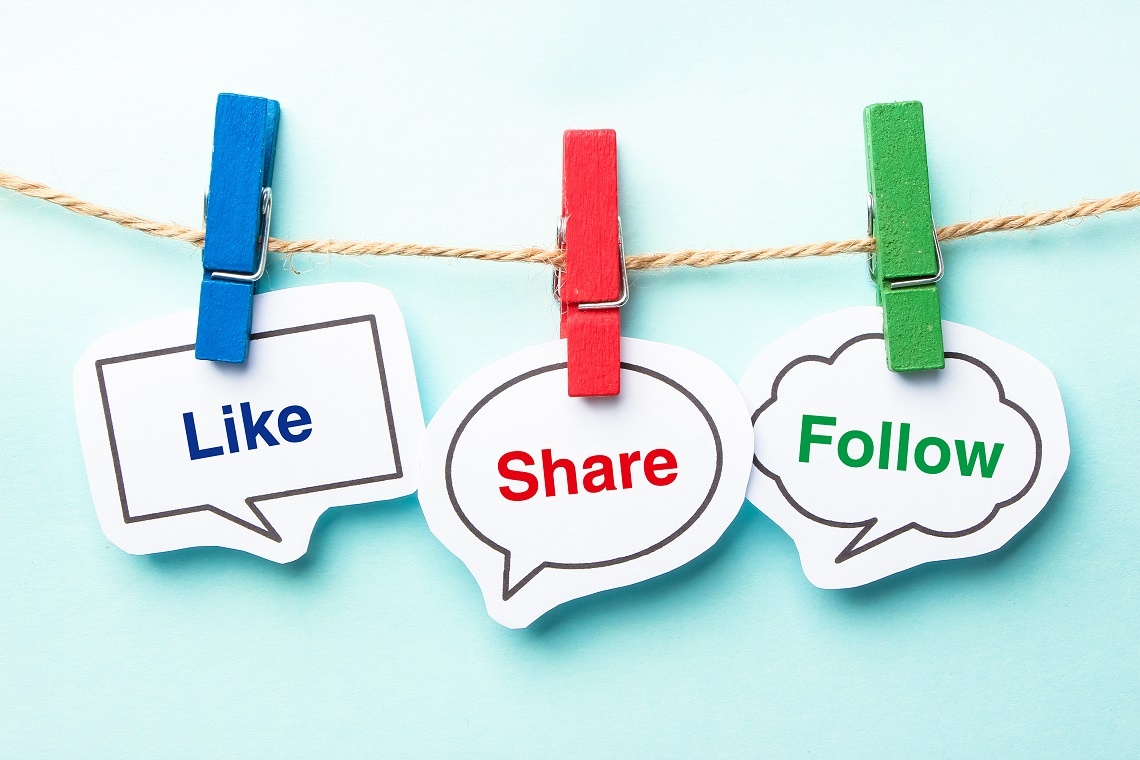 Leveraging Your Network: 5 Tips to Use Social Media to Promote Content
October 26, 2016
---
By Holly Koch
You've created a flawless piece of content and are ready to share it with the world. But how? You post to social media, but still no one is seeing this content you worked so hard on. Are you really leveraging your social media networks? Could you be doing more? Let's walk through the best way to share your content on your social media networks. With these five tips, your target audience will be seeing your content in no time.
1. Go Where Your Audience Is
We've all been there. Browsing on Facebook and all of a sudden the weirdest content comes up. Why is this on my news feed? Your audience has the exact same question. When sharing your social media content, you want to be sure to meet your audience on common ground. Let's look at which social networks are appropriate for different types of audiences:
Facebook
Facebook is easily the most popular of all social media networks. It is used by 72 percent of all American adults. Users go on to get news and take a break from their hectic day. This channel is great for B2C companies, but B2B companies may want to rethink if they are providing value to their audience on Facebook or if they are just an annoyance.
Twitter
Twitter is all about buzz and conversations. This network is usually used by technologically savvier people, between 18 and 49. People use Twitter to consume news and for personal entertainment. This platform can be useful to both B2B and B2C companies if utilizing the right hashtags (I'm getting there).
LinkedIn
Think of LinkedIn as a virtual water cooler of sorts. This network is perfect for B2B content. Users on this network expect to see business-related topics. You can also use this network for B2C content—just make sure it is wearing a tie. You audience has found its way to LinkedIn to learn more about their respective industries. So much so, they have broken off into niche groups to discuss industry topics even more in depth. Contribute your content to these conversations in relevant LinkedIn groups.
Google+
Yes, Google+ is still around. Audiences on this network are extremely tech-savvy and digitally engaged. Google+ is the only exception to my first tip. When promoting content, always post to Google+. This may be the right network for your techie audience, but if not, posting to Google+ with relevant keywords can still benefit local search rankings. So, when in doubt, post to Google+.
Pinterest
Some people tend to forget about Pinterest, but in fact, total unique Pinterest visitors have increased by 2,702.2 percent since May 2011. This network is typically used by females with children, but that doesn't mean you should forget other consumers. Use this network to share useful consumer content.
Instagram
Instagram is where all the kids are nowadays. If you are looking to reach a younger generation, this is your bread and butter. This network should be used by B2C companies looking to reach a younger audience with visual content.
Snapchat
More than fifty percent of Snapchat users Snapchat every day. That is a constant form of communication. But with great power comes great responsibility. Don't use Snapchat to annoy your audience; instead, use it to communicate with them. B2C companies can use Snapchat to reach younger audiences as well as their parents. Snapchat adds users over the age of 25 every day.
2. Create Unique Posts for Each Social Network
There is nothing worse than hashtags on LinkedIn. We are all tempted to craft a perfect social message and share it on every single network we have. Wrong! Just because it's easy doesn't mean it will help you in the long run. Take a step back, create unique posts for each social network, and watch the traffic to your content pour in. So, what are the best practices for each network? Let's take a look:
Facebook
Research has shown that posts on Facebook with 100 characters or fewer get good engagement on Facebook. Also, images see much more engagement on Facebook, so find an image that is interesting and let it do the talking. If you are looking to get engagement on your post, ask a question and bring your audience into the conversation. Lastly, utilize popular and relevant hashtags to reach an even broader audience. Don't forget to keep your tone friendly and conversational.
Twitter
Just as with Facebook, keep your tweets at 100 characters or fewer. This allows for retweets and for people to add their own flavor to your post. Make your tweets attention-grabbing and concise. Use things like stats, quotes, questions, and actionable language. You can also add images to boost engagement and make your post more appealing. Lastly, use two to three relevant hashtags for each tweet. Don't overdo it, and don't hashtag for the heck of it. Use hashtags that arerelevant to your post and industry.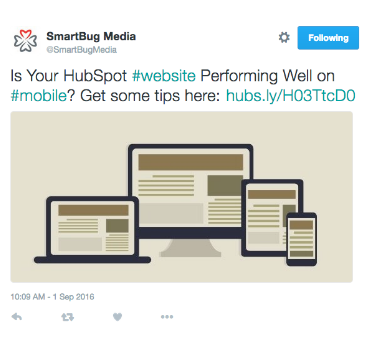 LinkedIn
Remember—we want to put our tie on for LinkedIn, so be sure to post professional and technical updates. Show your content's value by getting the most out of the characters available to you. Again, use an image to bring attention to your post and entice your audience to click.
LinkedIn Groups
Posting to LinkedIn groups is a great way to get your social media content to your specific audience. For these posts, it is imperative to ask a question and encourage conversation in the group. These groups are for users looking to extend their knowledge—the last thing you want to do is spam them with your content. Prove your content is valuable and they will keep coming back for more.
Google+
Google+ doesn't character-limit your genius, but for the sake of your readers, keep posts under 250 characters. The tone of Google+ posts should be halfway between Facebook and LinkedIn. Think "friendly professional." As I stated above, Google+ can be great for SEO, because updates are indexed by Google, so be sure to optimize for search and include relevant keywords. Google+ has hashtags, too. Use your keywords where relevant but don't add to every post. We don't want to #read #everything #like #this.
Pinterest
Pinterest is highly visible. Create a relevant, high-quality, vertical image that will look great on Pinterest boards and in the Pinterest feed to maximize your click potential. Make sure the copy of your post is evergreen so that it can be repinned over and over and still be relevant.
Instagram and Snapchat
Instagram and Snapchat are great platforms to create a personality for your brand. Give your audience a face behind the curtain. Use these networks to engage with your audiences and they will want to know what else you have to offer.
---

---
3. Don't Forget Influencer Reach
We can't do social media alone—we need friends, family, and the next-door neighbor to really make it work. While your next-door neighbor may retweet your latest content, his or her network probably isn't your target audience. So, how do we get our social media content even more in front of our target audience? We target the right influencers:
Evangelists
Encourage your existing customers to continue reading your content and share via social media with their networks and peers. Your content already being useful to one person will make it twice as useful to another. Keep providing value to your customers and they will scratch your back, too. Consider sending them a roundup email of your blog posts once a month with social sharing icons encouraging them to share.
Peers
Team up with someone who is also trying to reach your audience. Agree to share each other's content and you both win. You may even want to dig deeper and collaborate on blog posts, guest blog for each other, or even create free downloadable resources together. The possibilities are endless, but you have to start the conversation to reap the rewards.
The Big Dogs
We all have that one industry expert whom we are just dying to have share our content. This won't happen by wishing into the wind. You have to work for it. Jeff Bullas wrote a great blog post about reaching out to these big-time influencers. In short, provide the influencer value, be polite, expect nothing in return, and act like a real-life human being. Once you have proven that you can provide value for this influencer, you can begin to create a beautiful mutually beneficial relationship.
4. Post Well and Post Often
Don't you wish you could do all of this once and be done? Me too, but unfortunately that is not the case. You have to test and test to find the right times for your audience for each social network, and then you need to schedule posts out so that your content can keep working for you. Let's quickly go over the optimal times for each social network:
Facebook
According to Kissmetrics, the best time to post on Facebook for maximum exposure is on Saturdays at noon. Kissmetrics also says that the best frequency for posting to Facebook is one post every two days.
Twitter
For Twitter, The Huffington Post tells us: "For maximum retweets, post at 5 p.m., 12 p.m., and 6 p.m. Additionally, 12 p.m. and 6 p.m. also deliver higher click-through rates. The best days to tweet for business-to-business organizations is Monday through Friday, for business-to-consumer it's the weekends and Wednesdays."
LinkedIn
Seeing as LinkedIn is the virtual water cooler, it can't be hard to guess that the best time to post to this network is during working hours. As for frequency, you should be posting about 20 times per month.
Google+
Users who check Google+ are early birds. Get your content out early to give your audience fresh content to start the day with.
Pinterest
For Pinterest, the best day of the week is Saturday, and the best times are afternoons and evenings.
Instagram
For Instagram, you can test your heart out anytime Monday through Thursday, just not between 3 p.m. and 4 p.m., according to HubSpot.
Snapchat
While there is not much information about the best time to post to Snapchat, remember that Snapchat Stories stay live for 24 hours, so make sure you are getting the most out of that time frame.
The tips above may or may not provide great times for your social media accounts; test out different times to see when your audience is on social media.
5. Measure, Rinse, Lather, and Repeat
Now that you have the tips for posting your content to social media, go use them! But don't just throw stuff at the wall to see what sticks. Be sure to measure the performance of your social media so that you know what works for your company. Once you find what works, take off running. Continually promote your offers on social media using the best practices that work for you.
Carry on, wayward son. Now that you have the tools you need, get that content you worked so hard on out to the masses. With a little elbow grease, you can leverage your social networks to promote all of your content offers.
What other ways have you leveraged your social networks to promote content? Let me know below.

About the author
Holly Koch is a Director of Client Strategy at SmartBug Media. She is well-versed in implementing digital marketing strategies for many industries but is particularly passionate about the senior living industry. Outside of work, you'll find Holly traveling with her husband and friends, she is a Cedar Point Amusement Park season pass holder and enjoys hanging out with her cats while working from home. Read more articles by Holly Koch.
Subscribe to get our new blogs delivered right to your inbox
Other insights you might like