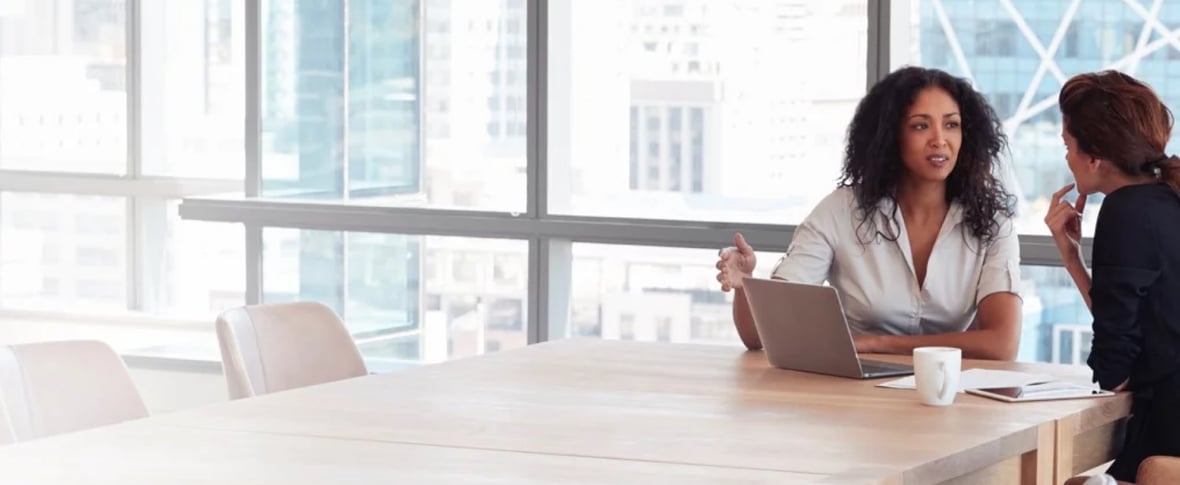 10 Reasons to Use Klaviyo for SMS Marketing
July 11, 2022
---
For many years, e-commerce marketers have relied primarily on email marketing due to its user base, huge return on investment, stable costs, speed, and the ability to meet customers in a space where they prefer to communicate.
Over the past several years, SMS marketing has increased its presence in the e-commerce marketing space. Working in tandem with email, SMS has shown positive trends in ROI, customer experience, fast communication, and an effective way to grow a customer base.
If you're reading this, you're likely ready to take the next step toward implementing an SMS marketing strategy—but how do you know which platform to choose?
SMS Marketing Platforms: The Basics
An SMS marketing platform is software where text messages are created and sent to a list of contact phone numbers. Text message marketing is used for a number of communications, including:
New product promotion
Flash sales
Shipping confirmations
Back-in-stock notifications
Abandoned cart messages
Although this isn't a comprehensive list, these kinds of messages are time-sensitive. A text message sends this information to the palm of the customer's hand, not just their email inbox.
As you begin to assess different SMS marketing platforms, there are a few elements that you need to identify in the platform:
Price
Service price is always a priority. Be sure to know how much each message costs and how pricing changes at a higher volume of output.
Data and Reporting
Attribution is a major KPI in e-commerce marketing, which means you need to know how sales are attributed to text messages. This can also provide insight into the types of messages that work and those that don't.
Customer Segmentation
If you're not personalizing your marketing messages, you're not delivering useful content. An SMS marketing platform needs to have robust customer segmentation in order to ensure that your customers are receiving the information that they want.
Excellent Customer Experience
From 24/7 support to sending the right messaging to the right channels and easy platform navigation, excellent customer experience needs to be top of mind.
10 Reasons to Use Klaviyo for SMS Marketing
Klaviyo is an SMS and email marketing platform that helps deliver informative messaging. It's an all-in-one platform that cuts out juggling multiple software platforms. Plus, it puts the user first by handling all the hard stuff such as compliance, deliverability, list building, and so on.
Here are the top 10 reasons you should be using Klaviyo for SMS marketing:
1. Better Price
Competitors of Klaviyo tend to vary their prices, which can get expensive at high volumes. The pricing bundles with additional products tend to get confusing.
With Klaviyo, you can reduce spend by sending more targeted messages and avoid sending SMS when email campaigns may already be converting. Plus, Klaviyo's tiered month-to-month pricing is affordable and transparent.
2. Ability to Test Email and SMS Side-by-Side
Many SMS marketing platforms are SMS-first platforms. In other words, their services are focused on SMS.
On the other hand, Klaviyo emphasizes both email and SMS marketing features. Because e-commerce marketing is about the two channels working in tandem, you need a platform that sees them as equals. Klaviyo also doesn't set up extensive paywalls. Other competitors require a premium upgrade to access features such as conversational SMS, A/B testing, predictive analytics, custom reporting, and API access.
3. Customizable Reporting
E-commerce marketing requires extensive data points in order to understand campaign performance. With other platforms, reporting tends to be limited to a single analytics dashboard and campaign reports have to be exported (i.e., they can't be viewed in-app).
With Klaviyo, reporting provides detailed in-app analytics and custom reports to understand performance across email and SMS. Plus, you don't have to be a data analyst to make sense of the reporting.
4. Robust Signup Form Builder
Collecting customer information is often done by providing forms on a website that incentivize the visitor to provide their contact information. Klaviyo's competitors have very rigid form builders that don't allow the user to move fields or add new fields to pre-built forms. If you need to edit a form, you have to create a new one.
Klaviyo has recently revamped its form builder to make it very easy to use. With features similar to other apps like Privy and Optinmonster, you can effectively collect subscriber data.
5. Inventory Alerts
Although not uncommon, running out of a product shouldn't be the end of the road for the buyer. Instead, Klaviyo provides an automated message that alerts the customer when a product is back in stock or the price has dropped.
6. Deep Segmentation Capabilities
Personalized messaging is at the heart of SMS and email communication, which means you need a platform that provides deep segmentation capabilities. Many of Klaviyo's competitors have a limited depth of data available for segmentation natively and from integrations, but Klaviyo offers deep segmentation capabilities with purchase and browse history along with email and SMS engagement.
7. Significant Integrations
Integrations help you make the most out of your data and allow you to unlock growth opportunities. Compared to Klaviyo's 230-plus integrations for loyalty reminders, transactional notifications, referrals, and more, its competitors are significantly limited in integration opportunities.
8. Excellent Customer Experience
Not only can you provide an excellent customer experience by sending the right message on the right channel, but you can also receive excellent customer service as well. Klaviyo's 24/7 customer service and support teams are best in class when managing a multi-channel platform.
9. More Accurate Attribution
You want to know what messaging and behavior cause conversions. With Klaviyo, you get single-source attribution that is accurate and customizable. This allows you to see the credit assigned to a single event, such as a click, message, or other channel.
10. Better Data Storage Capabilities
Finally, Klaviyo stores more of your customer data, which means you're able to create more personalized, targeted messages.
Get SMS Marketing Service from E-Comm Experts
We hope this information has you as excited about Klaviyo as we are. Our e-commerce team of strategists, writers, and designers are all seasoned pros in Klaviyo, which means that when you work with us, you get the benefit of all the platform has to offer as well as the creativity and brain power of e-commerce experts. Let's talk!
And don't forget that SMS and email marketing need to work together, so be sure to take a look at some of our email marketing templates for e-commerce marketing.

About the author
Ryan O'Connor was formerly SmartBug's Director of E-commerce Growth, product manager, and sales director. He enjoys helping readers learn how to solve big business challenges through consumer psychology within the constantly evolving e-commerce landscape. Over the past 10 years, Ryan has helped 1000s of DTC brands navigate challenges to grow fast through intelligent marketing. He's not afraid to get his hands dirty, having launched his own e-commerce stores from the ground up. Read more articles by Ryan O'Connor.
Subscribe to get our new blogs delivered right to your inbox
Other insights you might like