By Aaron Riddle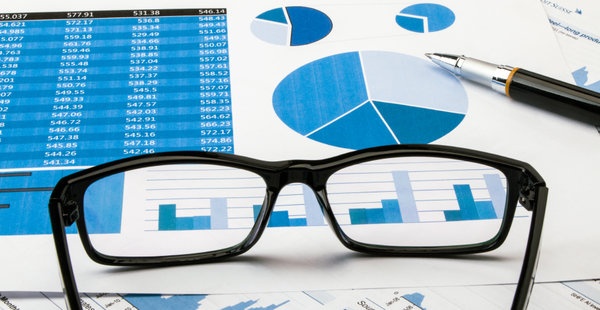 All organizations are looking for an edge up on the competition, often through creative and value-added marketing efforts that increase sales leads. You may have heard of a term coined "Sales Enablement" which continues to be brought up amongst most organizations and groups to help further sales and marketing efforts. But do you know what can sales enablement do for you business? If not, keep reading!


Let's look at some of the key basics of sales enablement and see how they can benefit a business in the long run:


Better Understanding of The Term
The term sales enablement can trace its roots back to the late 90s and still carries a bit of buzz to it when you talk with most businesses. From a joint study by HubSpot and Demand Metric, 380 qualified study participants were asked to define sales enablement by picking from a list of nine potential answers.


| | |
| --- | --- |
| Top Choices from Participants | % of Top Choices from Participants |
| Develops Strategy | 61% |
| Creates Materials and Assets | 50% |
| Systems and Support | 43% |
| Sales Training | 42% |
| Performs Analysis | 41% |
| Integrates New Channels | 36% |
| Find Cross-Selling Opportunities | 36% |
| Coaching Members | 35% |
| On-Boarding New Sales Staff | 26% |
Demand Metric and HubSpot Joint Study 2013

Well - most people didn't know how to define it! You can clearly see that in the variety of answers above. So what is the correct definition?
sales enablement (noun) / \'sal\ en`a´ble`ment - The act of developing approaches and processes behind your sales and marketing teams and initiatives that help drive more sales.


Why a Sales Enablement Strategy?
Sales enablement happens when an organization finds additional ways to allocate its operations to better increase revenue - especially with respect to the coordination of marketing and sales teams. Most of these processes involve content generation, new integration training and systems implementation - along with a new strategic focus for the business.
From our earlier HubSpot/Demand Metric study, businesses with an effective sales enablement function that were very strategic tended to see more moderate to high results with their efforts. With primarily organizational businesses, the efforts tended to be low to none at all.
So how effective can sales enablement functions be once you've begun to move forward? In organizations with a sales enablement function, 75% report that it makes a moderate or significant contribution - as long as it's clearly defined and actionable within an organization.


Where Do I Begin with Sales Enablement?
Now that we know the what and why to sales enablement functions and strategy, we need to understand the where do I begin and how to get started.
Your teams are already working on key objectives for your organization, so how are you able to effectively allocate time and resources to your sales enablement strategy? For the best results, having a dedicated headcount (and budget) is critical to helping bring the strategy full-circle to everyone involved.
Take An Inventory of Your Current Marketing and Sales Relationship
When looking to move forward with a sales enablement strategy, take a pause and look at your current marketing and sales teams. Are they in alignment with one another and are they both aiming towards the same business goals?
Here are a couple of inventory tips to getting you started:
Have a Formal Service Level Agreement (SLA) in Place - Ensure that both of your teams are held accountable and everyone is on the same page when it comes to marketing and sales goals. 59% of marketing teams surveyed admitted that they do not have one.


Define Rules and Criteria for Your Prospects - Make designations towards your prospects as Marketing Qualified (MQL) and Sales Qualified (SQL). 40% of those same organizations had yet to define these rules and criteria.


Take a Look at Your Cross-Departmental Communication - How does it look currently? Align your departmental goals, make sure your SLA has joint goals amongst both teams and have a resource to share information to both parties, whether it's through an internal system (chat client, survey, email address dedicated to feedback).
How Do I Put Together an Effective Sales Enablement Strategy?
Now that we have a basic understanding to sales enablement principles and functions, let's walk through some of the basic steps you will need to take to begin putting together an effective sales enablement strategy and solution for your organization.
When looking at Sales Enablement (and with most launches of new initiatives), there needs to be a gradual approach to success. Trying to implement a sales enablement solution with a one-time initiative will never work and will most certainly fall to the wayside after a couple of weeks. Condense your efforts into multiple steps for an increased success rate and to keep it constantly on the minds of your sales and marketing teams.

HighSpot has put together a 5 stages maturity model that is a great place to start and see where you currently measure up and where you need to improve in order to succeed.


| | | |
| --- | --- | --- |
| Stage | Company Focus | Sales Team Focus |
| Ad Hoc | Whole focus on customer acquisition. Minimal planning and structure, frequent fire-fighting | Rep efficiency and effectiveness is low |
| Reactive | Content scattered across many systems and poorly managed. Customer engagement is uneven | Reps waste time they should be using to sell. Onboarding is slow, turnover is high and attainment is low |
| Managed | Content is organized and up to date. Reps have defined onboarding and training process | Attainment improved, onboarding is faster, more time is spent selling |
| Data-Driven | Closed-loop used to measure content and training effectiveness | Attainment, onboarding time, deal conversion and deal velocity exceed industry norms |
| Optimized | Closed-loop used to measure content and training effectiveness | Industry-leading results for attainment, onboarding time, deal conversion and deal velocity |
HighSpot 5 Stages Sales Enablement Maturity Model

In order for your business to have continued success, there needs to be a constant reminder of the landscape around you and the need to adapt to please current and future customers. By doing so, this will help move your organization forward, better align your teams and increase revenue for many years to come.
What other methods have you seen work in your sales enablement strategy?