SmartBug Media® Acquires Globalia, Inc., Solidifying Its Position as the World's Largest, Deepest and Most Decorated HubSpot Partner With Solutions for the Entire Customer Lifecycle. Read the Press Release!
Skip to content
Solutions

At SmartBug Media®, we do it all. We're with you at every stage of the customer lifecycle.

See All Solutions

About

Work

Client Success

Recent Case Studies

Technology

Ashling Partners

How We Used a Digital Overlay at an In-Person Event to Increase MQLs

Read the Case Study

Partners

Join forces with HubSpot's highest-rated partner agency to maximize your investment.

Level up your email and SMS strategy with our Elite Master Klaviyo experts.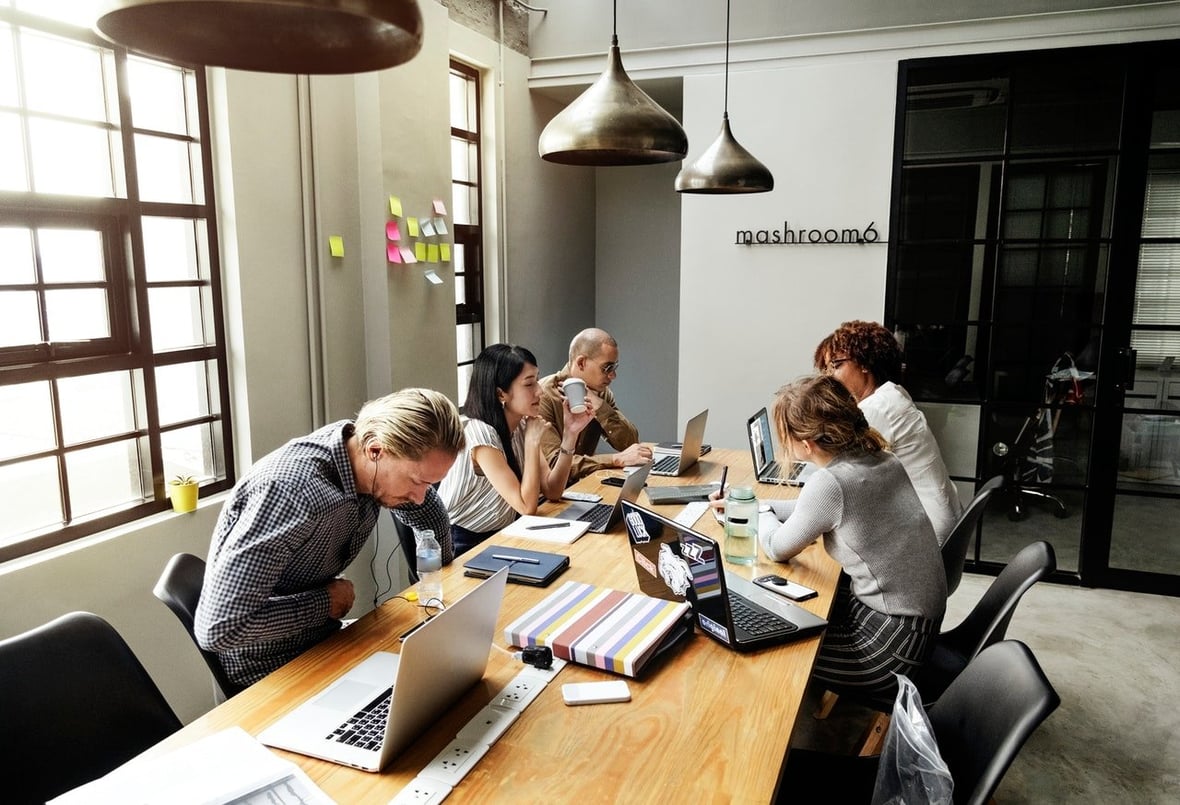 How Content Marketing Fits into a Sales Enablement Strategy
February 19, 2019
---
By Drew Cohen
Marketing teams all over the globe use content to make users aware of products and services or to nurture a prospect through the Buyer's Journey—through content, they meet the buyer on their terms in a way that feels natural.

Salespeople can pull from these same pieces of content when engaging with a prospect. For example, a marketing department may send out a weekly newsletter with all of the content that was published on its blog.
That same week, salesperson Sally may be conversing with a prospect and be able to utilize one of those recent blog posts to help further her message about the product/service they're discussing. Same content, multiple applications. Same content, multiple departments.
Anyone who says content marketing doesn't fit into the sales model is flat-out wrong. In reality, content marketing nicely aligns with sales enablement practices, and whether or not content marketing can be a big success for an organization really comes down to what processes are in place.


Should Content Be Built for Sales Teams or Marketing Teams First?
Both. I know, I know … you're probably thinking that's the easy way out, but it's true. When building out a content calendar at your organization, both teams should play a role in determining what topics, business lines, and personas are targeted by your content marketing efforts.
Marketing and sales teams should have a service level agreement (SLA) in place to understand and be held accountable to one another's needs. Identifying what type of content (e.g., blog posts, fact sheets, e-books, etc.) has moved the needle can help surface the most effective tactics.
You can build out a very simple content calendar that gives each piece of content a number and allows you to clearly identify what persona is being targeted, the stage of the Buyer's Journey that the content aligns to, what the keyword is (if applicable), and what the title and date for the publishing of this piece are.
You can also have a column that a social media specialist can fill in once the material has been promoted. I've also seen sales teams use this column way to track how salespeople have promoted it on their social networks.
For example, a sales manager can take published content from this calendar and distribute it to their sales teams to share on LinkedIn, and once complete, they can mark that row as "Promoted".
Adapt this template to fit your specific needs. Most importantly, use this as a guide in content ideation sessions.
Using Data to Prepare for a Successful Content Ideation Session
Sure, building content is great, but are you measuring its success? Using a robust marketing automation tool such as HubSpot or Marketo, you can track the success of blog posts, e-books, white papers, fact sheets, and any other content that you publish. If this content is part of the same campaign, all of the associated items can be rolled up and measured together.
For example, if a dental office has a new teeth whitening service, they may produce an e-book, several social posts, and an infographic all leading to a landing page for a free consultation.
All of these items can be tagged with the teeth whitening campaign name because they all have the same end goal—driving free consultation requests and purchases of this service. What does this have to do with a content ideation session?
Well, if you want to be significantly more productive when you get stakeholders into a room, come armed with data. Throughout my career, I've been invited to many content brainstorming sessions, and the first question I ask in these meetings is, "What has worked in the past?"
If you can't answer that question during a meeting, you're already setting yourself up for failure. The answer doesn't have to be complex.


Here are a few simple tips for preparing and planning for a successful content ideation session:
Bring data on the top three campaigns from the last six months

Total conversions

Conversion rates

Topics

Persona target

Invite any necessary marketing team members, as well as the key stakeholders from the sales team. This is a great opportunity to use a sales survey!

Send thought-provoking questions in the meeting invite, such as:

What are the most common questions you hear from prospects?

What is the number one piece of marketing collateral that you feel could help you close deals with more efficiency?

Begin your meeting discussing historical data and then dive into some thought-provoking questions such as the ones you included in the meeting invite.
Cross-Departmental Communication
If a salesperson is finding tons of success using an infographic on sales calls, that is a critical piece of information that the marketing team should be aware of. If that infographic is only being leveraged in 1:1 marketing, maybe there's a good reason for it.
However, if there's no reason for it, it is likely time to reevaluate why there isn't a larger campaign built around such a successful piece of content.
It works the other way as well. If the marketing team is finding tons of success with a specific blog post due to organic traffic, they should communicate that to the sales team because there's clearly demand from the market (users typing in keywords that ultimately lead to them finding that blog post).
Salespeople can then take that blog post URL and share it with prospects. It's a perfect way to reach out and offer value! This highly-efficient, cross-departmental communication leads to excellent results and more well-rounded campaigns.

About the author
Drew Cohen was formerly the Senior Director of Revenue Operations at SmartBug. Drew developed strategies for organizations in both B2C and B2B verticals. He has unique experience in private-equity owned organizations, early-stage technology startups, sports & entertainment and healthcare. When not marketing, you can find Drew yelling at his television during any Philadelphia team's sporting event. Read more articles by Drew Cohen.
Subscribe to get our new blogs delivered right to your inbox
Other insights you might like