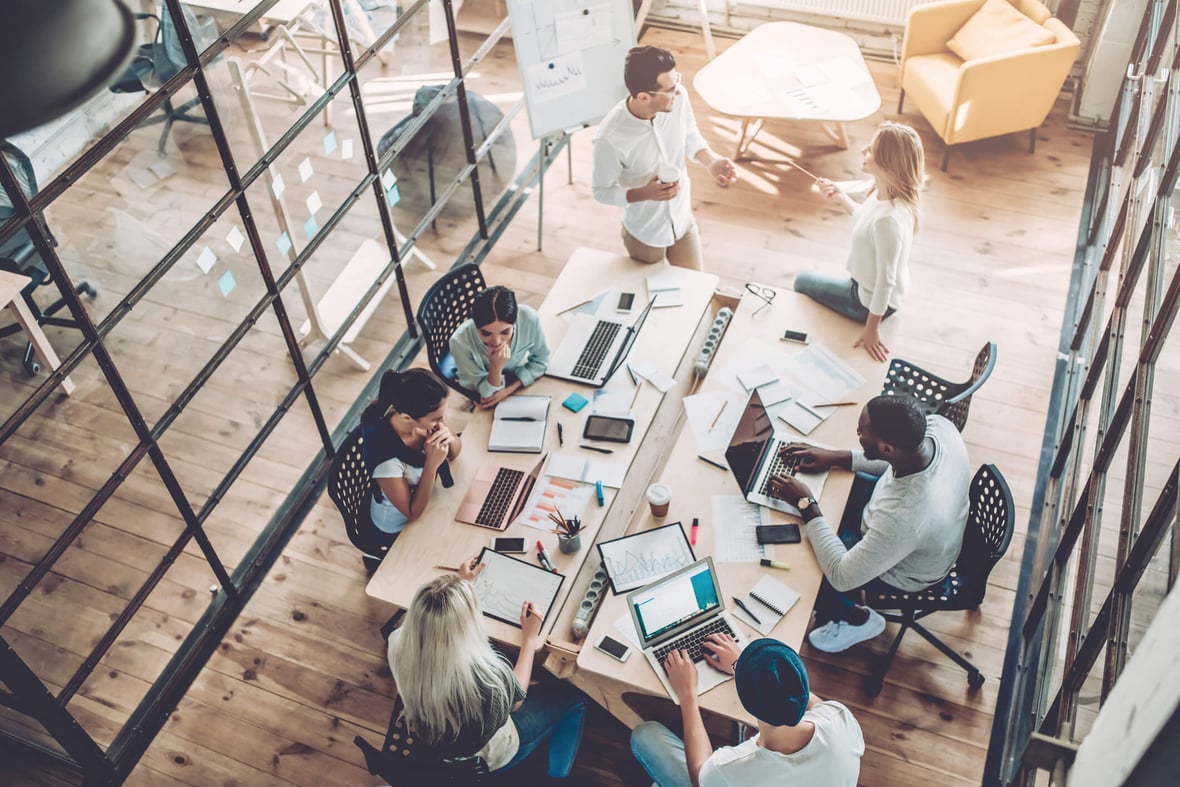 5 Powerful Ways to Improve Your Sales Enablement Tech Stack
April 25, 2018
---
By Kevin Coll
Sales enablement is defined as the "processes, content, and technology that empower sales teams to sell efficiently at a higher velocity." Once you have the processes figured out—including a process for creating and using content—the final piece of the puzzle is to implement the technology that will support those processes.
When it comes to sales enablement technology, you have your core and your edges. The core is made up by your foundational systems—your CRM, marketing automation platform, and content management system. Once you have your core in place, you start building on top of it with all of the specific tools you need in order to implement processes and strategy—and those tools are the edges.


1. Vidyard—Leverage Video Tools and Applications
Video is a powerful tool that, when used properly, can yield fantastic results, especially in the sales enablement process. Sales teams can provide video voicemails, one-off demo videos, and quick hand-off videos to their prospects, clients, and customers. Vidyard has a great platform called Vidyard GoVideo that makes it incredibly easy for a sales team member to send any of those video types while still interacting with the customer personally. Vidyard reports that using video in sales emails has boosted open-to-reply rates by eight times. Whether it is showing off your product in attention-grabbing ways, building relationships, or getting your story out in compelling ways, video is changing the sales process and has become a critical piece of sales enablement technology that should be first on your list for helping your sales team be efficient.


2. PandaDoc—Streamline the Proposal Process
Sales teams are under pressure to meet revenue goals, so time is of the essence and that's what makes your enablement even more critical. One of the major drags on a salesperson's time is the proposal process. There are internal workflows, tons of documentation, and approval processes that can sometimes hold off a signed contract for months. By incorporating the right kind of edge technology into this part of your sales process, you can streamline and centralize the proposal process and workflows. At SmartBug, we use PandaDoc which makes quoting infinitely easier, increases close rates, and decreases time spent doing busywork.
3. Sigstr—Revolutionize the Email Signature
You heard this correctly. There is actually a way to revolutionize the traditional email signature. Using the latest in artificial intelligence and eye-tracking software, there is a great tool called Sigstr that measures how recipients engage with emails. Sigstr gives you centralized control over the email signature and the ability to include dynamic call-to-action banners in your emails. At SmartBug, our whole team uses these call-to-action banners throughout our engagement with clients and customers, putting ABM campaigns front and center during everyday communication. Sales can go about their day, and the CTA will change to align with the needs of the recipient.


4. Skitch—Mark Up Your Screenshots
If you are a SaaS company or selling a product that requires a lot walkthroughs, Skitch makes it is easy for you to mark up screenshots of a product dashboard or areas where you want the viewer's attention to specific parts of your screenshots. Skitch is great for including annotations and notes for your proposals and helping you close more sales by showing the customer that you understand what they want.


5. Showpad—Intelligent Sales Content
Ever wonder how salespeople and marketing people can get on the same page regarding when and how to use content? Showpad is a great addition to powerfully improve your sales process so you can see exactly how content impacts revenue by tying it to closed deals. Get insight into how salespeople and prospects are interacting with content so you can invest more in the content that positively impacts revenue. Sales and marketing can make content decisions based on usage and revenue data, and then create winning content that drives sales. Marketing can see what content is most popular with salespeople through analytics on what is being used and what is not being used. Customer content that is shared is tracked so you know how sales is using the content, as well as what your customers are doing with it and who they are sharing it with.
There are so many powerful ways to improve your sales enablement tech stack. Every day, there are more solutions that you can build onto your core technology to simplify, shorten, and enhance your sales enablement for increased ROI.
What are some powerful ways you are improving your sales tech stack?

About the author
Kevin Coll was formerly a Marketing Strategist at SmartBug Media. An energetic, multi-faceted, and trusted marketing professional and communicator with 10 years experience in B2B and B2C helping companies communicate and market more effectively so their customers will act. When not marketing he is exploring his love of writing screenplays, developing short film projects and hanging with his wife and friends. Read more articles by Kevin Coll.
Subscribe to get our new blogs delivered right to your inbox
Other insights you might like