By Matt Farber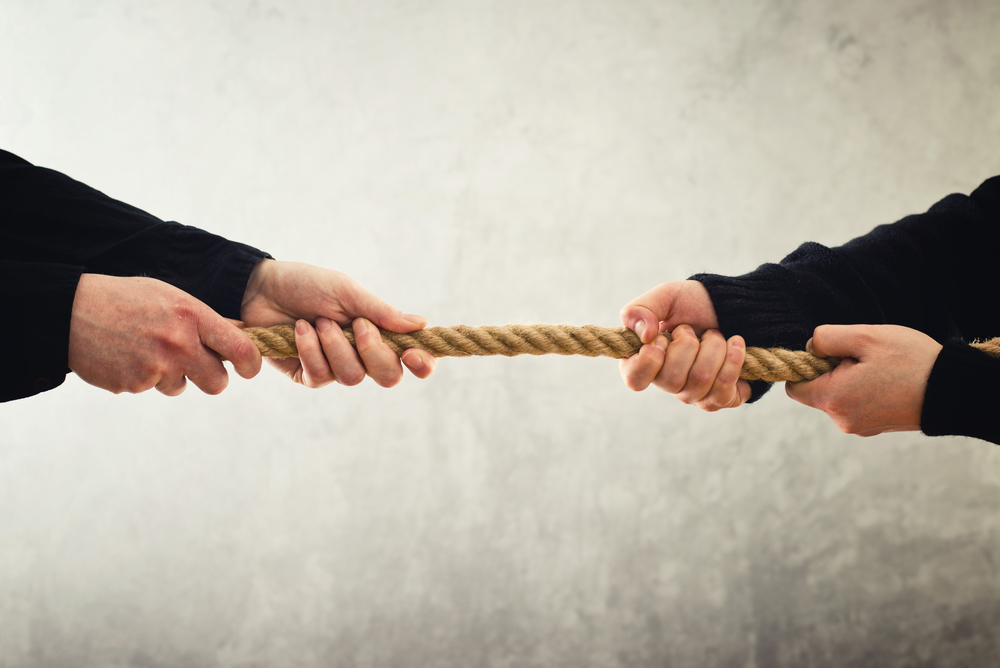 Are you sick of hearing the debate of inbound marketing vs. outbound marketing? Still don't understand the complete difference of the two? I'm going to break down some key points that differentiate the two and tell you inbound marketing makes more sense from a results level and a budget level.
What is Outbound?
I used to work for an events lead business that produced trade shows. They were partnered with different media publications and websites based on the industry. I can't count the number of clients we had who exhibited at trade shows and advertised on our websites. These two things, as well as purchasing e-mail lists to blast e-mail messages to, cold calling, and other tactics are those of outbound marketing. These marketing practices have been around for a long time. Marketers continue to push out there messages and force them on an audience that it may not resonate with. In some cases, it's trying to find one person out of thousands. Almost as if you are waiting for someone to raise their hand and ask a question. These outbound marketing strategies are expensive to launch before potentially seeing any results. Money would need to be spent on:
Buying booth space at a trade-show
Buying airfare, hotels, meals, etc…
Purchase different ad spaces
Hiring someone to start cold-calling a list of names
On top of it all, it's hard to judge the ROI on these outbound marketing strategies.
So Then What About Inbound?
On the other end of the spectrum, inbound marketing is the practice of optimizing your website to allow people to find you. This is done through the content on your website (content marketing). Here is a list of different types of content used for content marketing:
Blogs
White papers
eBooks,
All of these can help people find your company. The more content found on your site allows you more visibility into the search engines, which in turn allows more people to find you and your website. From here it's important to educate your traffic and keep them on your website. This allows marketers to build relationships with their visitors and better understand how they can help those visitors.
Why Inbound is Better!
The simple question here is why force your product/service on a group of people who you may not know are interested in your product/service when you can start using inbound marketing to help people find you. Here are a couple stats brought to you by Mashable:
44% of direct mail is never opened.
91% of email users have unsubscribed form a company email that they previously opted into.
84% of 25 to 34 year olds have clicked out of a website because of an "irrelevant or intrusive ad."
Inbound marketing costs $62 less per lead than traditional outbound marketing.
By consistently adding content to your site, what you are doing is educating your traffic rather than overwhelming them with different messages. I have a handful of websites I go to every day because I know they will have some new content for me to read, which educates me and in turn makes me a mini expert on that topic.
I'll leave you with this last scenario to think about.
You open your storage closet and realize you are out of paper towels. So it's time to head to the local market and pick up another pack. You hop in your car, turn on the radio, and start driving to the market. During your drive you hear different advertisements on the radio that make you change the station because all you really want is some music. You also see different billboards en route to the market promoting different movies, products, and/or services. You don't pay any attention to them because you are just in the need for some paper towels. You arrive at the store, pick-up your paper towels, head back home, and stock the closet with your new pack. Those advertisements and billboards are outbound marketing at it's finest. Did they accomplish anything? We can't really measure the success, and that's one big problem with outbound marketing.
It may be time to get some content for that website of yours. Which is only going to attract visitors looking to solve a problem you can help them with or solve entirely.