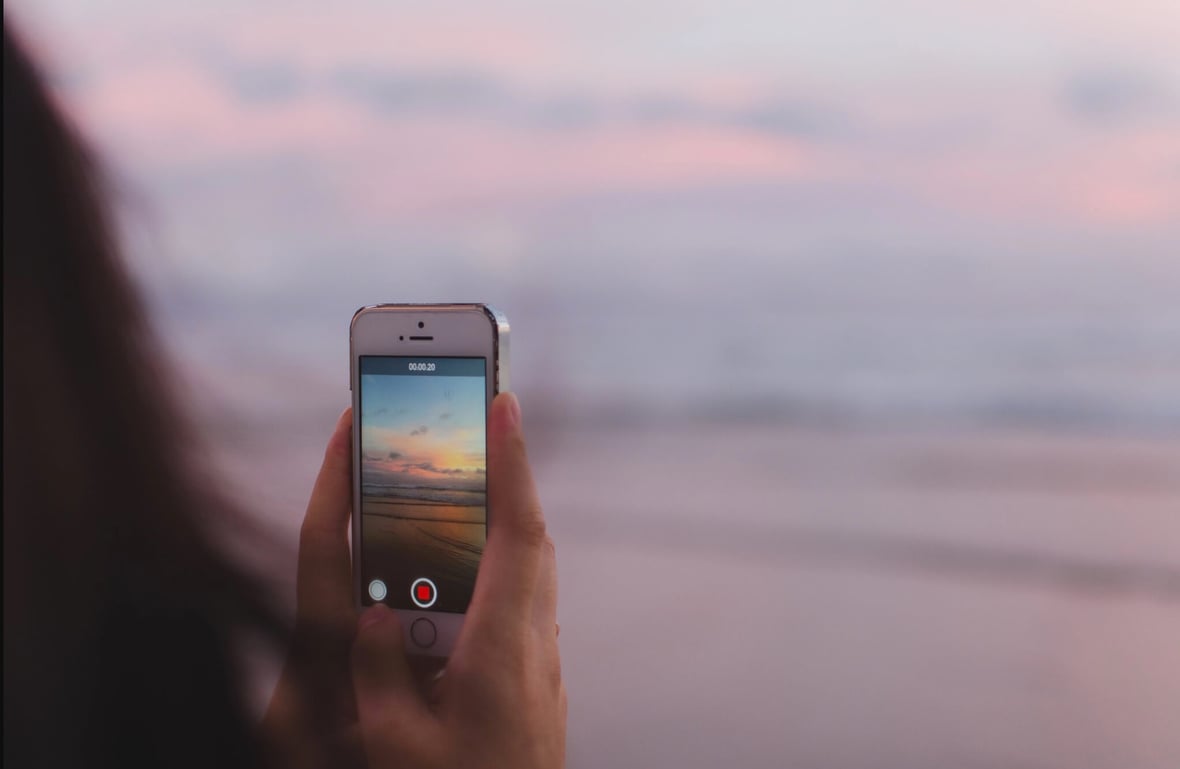 The Facebook Apocalypse is Here: What You Can Do to Survive
January 23, 2018
---
Whether you've spent years building up hundreds of thousands of Facebook page followers for yourself or a client, or you're launching a start-up and just building a social presence, we're all wondering the same thing: Is Facebook still worth it?
What Is the Facebook Apocalypse
Over the past year, Facebook organic reach has dwindled. Even pages with thousands of followers had to think through different strategies for trying to outsmart the algorithm, or others have given up and moved their focus to Instagram. On January 11, this Facebook Newsroom article confirmed marketers' fears and finally put in writing the algorithm changes that have started to and will continue to more drastically impact Facebook organic reach. Mark Zuckerberg took to Facebook (naturally) to inform people about the update.


The Newsroom article and Zuckerberg's post make a few key points about how Facebook is updating its algorithm over the next few months:
The Facebook algorithm has always prioritized content posted by friends and family over public content (posts from a business page) and will continue to do so.
Signals such as how many users react to, comment on, or share posts will determine how high in the News Feed posts will appear.
That being said, the post must inspire genuine back-and-forth discussion in the comments (think: friends asking for recommendations, a video that sparks discussion). Therefore, posts that ask users to "Comment with the word BASKETBALL to get your free guide" might receive a ton of comments, but will not get algorithm points for sparking discussion, which means they'll likely be penalized and no longer show up very high in users' News Feeds.
How to Survive in Facebook Marketing After the Algorithm Update
You might be thinking that your business page is now screwed because organic reach—as you started experiencing months ago—is essentially zero. I don't have to share Facebook usage stats for you to already know that your potential customers spend time on Facebook. I'm here to tell you that all hope is not lost, and there are a few ways that you can move forward from the Facebook apocalypse to generate more engagement and ROI from the platform than you have in the past. These strategies certainly require dedication and consistency, but below are some ideas (some tested, others not yet) that might work for you.
Facebook Live
Unless you've denounced social media for the last year, you've noticed how Facebook Live is playing a huge role in users' experiences on Facebook. Live videos often lead to discussion among Facebook viewers, which means they get pushed to the top of the feed. In fact, live videos on average get six times as many interactions as regular videos. Want to try your hand at Facebook Live? Below are a few additional thoughts on making sure this helps you generate more engagement instead of just becoming a headache:
Schedule your Facebook Live events. You have the ability to schedule when you'll be live from your page (within Publishing Tools)—take advantage of this, as Facebook favors content that viewers come back to watch week after week.
Offering a freebie. For example, offering a useful free guide that's relevant to the content during the live video can encourage engagement.
Ask the audience questions throughout the live session to keep them engaged. It helps to have someone monitoring, posting, and responding to questions while the live video is going.
Involve others. It's important for people interviewed or featured in the video to share the live broadcast on their personal page. You can also encourage other employees to share the live broadcasts. This will greatly expand reach, as posts from actual people, as opposed to business pages, garner more engagement.
Set up a Facebook Messenger Bot such as ManyChat that will notify your page subscribers (anyone who has messaged your page) via Facebook Messenger when your page goes live. If you're curious, Social Media Examiner has a great how-to article.
Include a link to your recent Facebook Live video in an email to your subscribers. Draw attention to your Facebook Live on your company page by linking to it in an upcoming newsletter or a lead nurturing email. Be sure to have a call-to-action asking recipients to watch and leave a comment or question on the video topic. This will help you garner more back-and-forth engagement on your live videos, enabling your content to rank higher in the news feed.
Repurpose Your Facebook Live Videos
It's easy to go live and then forget about it, but the video you took can be valuable content for a future post—whether on Facebook or elsewhere. A few ideas to get the gears turning:
Transcribe your live videos and turn them into blog posts
Promote your latest video blog post on Instagram by sharing the less than 60-second video and using relevant hashtags
Crop your live videos and turn them into less than a minute long content that can be used for Facebook ads
Build a Facebook Group in Your Niche
Facebook groups continue to gain popularity as users join niche groups that speak to their unique interests. The most important part is to select a specific niche, ideally one that speaks to your primary buyer persona. You could also start a private Facebook group open only to your customers, or customers who purchased a certain product. This is also great for customer research and upselling—just be sure to keep the conversations focused on providing useful information and sparking discussions.
Influencer Marketing
It doesn't matter if you're focused on Facebook, Instagram, or any other marketing channel—influencer marketing is not just a buzzword but a marketing tactic that is here to stay.
It may sound like a complicated concept, but it's not. First, identify influencers in your space. The term "influencer" can be used broadly, and it depends on your industry and niche who these people are. They don't necessarily have to have hundreds of thousands of followers, but they should align with your buyer personas and have a loyal following. By collaborating with them on content creation, you can reach a lot of your ideal customers without having to put in years of work building your own social following and email list that your influencers already have.
You should combine influencer marketing with whatever you're currently doing (and hopefully that means what is actually working). For most of us on social media, that means video. For example, use the split-screen feature on Facebook Live to conduct a live interview with an influencer in your space that your followers are interested in hearing from. Even if you aren't doing Facebook Live, craft short videos to share on your page that will spark conversation among users.
Opportunities with influencer marketing are limited only to your imagination, so test, find out what works, and build off that.
Hop Over to Instagram
Yes, Instagram is another competitive and increasingly saturated platform, but the accuracy of that depends on your niche. For example, how many senior living companies do you see dominating Instagram? Probably not many. Yet, the children of those seniors are on social media and helping their parents make life decisions. If you are in a saturated market for Instagram, such as fitness, narrow down the focus of your account. Maybe your theme is that you only share powerlifting tips, and you post one tip every day.
In terms of time, Instagram is an investment if you do it right. One way that you can combat this is to shift the posting responsibility so that you have a different employee (or department, community, and so on) posting to the business account each week. Make it simple for everyone by creating a handy shared document with posting tips, ideas, relevant industry hashtags, and so forth.
Instagram Stories
After only one year since launch, the number of daily viewers of Instagram Stories surpassed daily SnapChat viewers. Instagram Stories are here to stay. It's still important to have a well-curated, engaging feed, but your followers are often more likely to spot your latest story than to find your latest post in their feed. Determine how to set your account apart from others in your space and consistently post helpful, inspiring, and/or entertaining content to your Instagram story.
Tip: If you're able to grow your account to over 10,000 followers, Instagram allows you to add a clickable link to your Instagram stories. In other words, bring on the lead generation!
If you need some inspiration, Imperfect Produce (@imperfectproduce) often has a great Instagram story running where they feature produce facts and recipes that their customers can make with the produce they're delivering that week. It doesn't have to be formal, studio-quality video to engage and nurture your followers.
I would love to hear your thoughts. Will you continue to use Facebook as a viable part of your marketing strategy? Are there any other tips or strategies you would give to companies and marketers?
Ready to start your first Facebook Live Campaign? This will help.

About the author
Brooke Tomasetti was formerly a Marketing Consultant at SmartBug Media. She previously worked in digital marketing at a creative marketing and branding agency. Her goal can be pared down to using digital marketing to drive lead generation and revenue for clients. Brooke specializes in social media, generating ROI from paid social, marketing strategy, and maximizing her client's use of the HubSpot platform. Read more articles by Brooke Tomasetti.
Subscribe to get our new blogs delivered right to your inbox
Other insights you might like