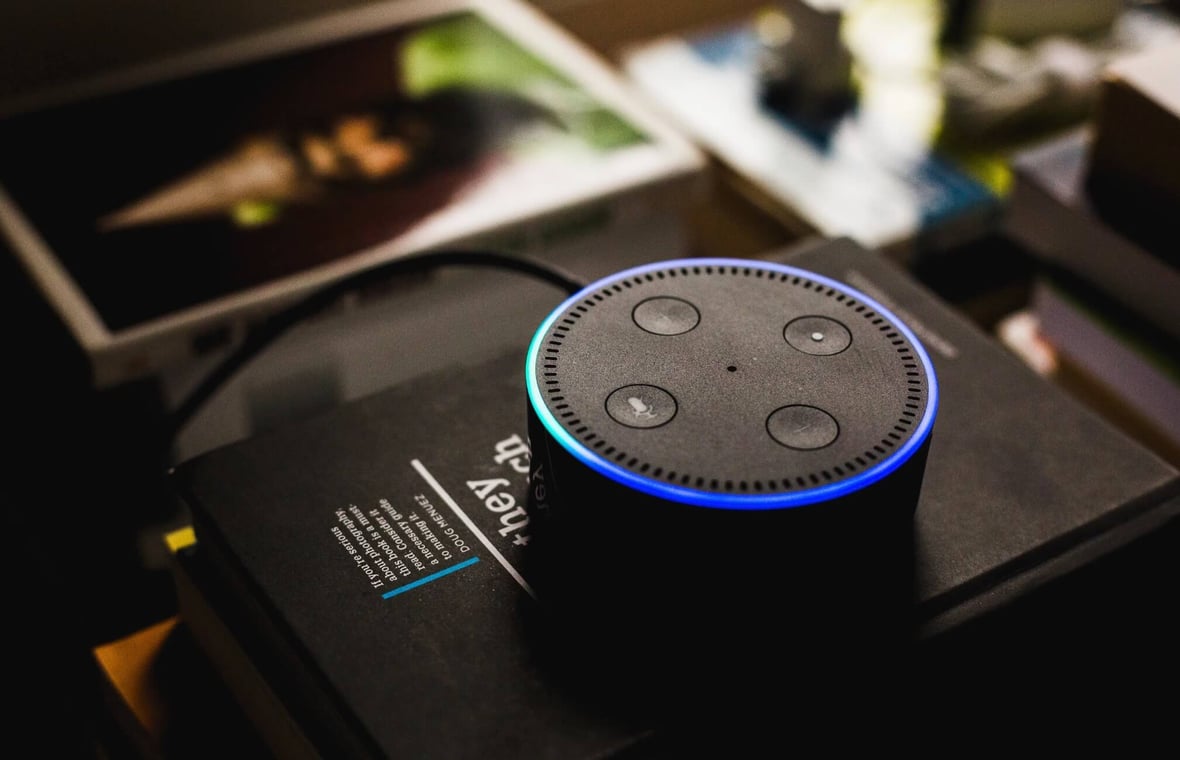 10 Marketing Predictions for 2018 from SmartBugs
January 30, 2018
---
By Kyle James
The end of 2017 left most of us dizzy and 2018 will be no less interesting. Thanks to the internet, we are doubling all existing information every two years or less, making it exponentially harder for an individual person to keep up with everything or understand how all of it will affect how we market.
Knowing we can't all be experts in everything, our team of digital marketers and strategists got together and discussed our marketing predictions for 2018. Here are 10 of those predictions:
1. Chat will become a much bigger deal on B2B websites in 2018.
You might have seen the article at the end of last year praising Drift's sales deck as "The Greatest Sales Pitch I've Seen All Year." The general idea is people don't want to fill out a form and wait to schedule a consultation or demo of your product or service. They want to schedule it now!
Live chat helps align this customer itch with what companies can offer. (I highly recommend checking out the article and viewing the specific deck.) Here are some statistics that support why I see chat becoming an integral part of marketing in 2018.
2. Voice search will continue to improve and grow into something more. In 2018, it will begin to take meaningful market share from typed search queries.
Back in 2016, Google told us 20 percent of mobile queries are voice search and that number keeps growing. We also know that mobile queries are growing faster than desktop, and many are choosing to speak to Amazon's Alexa or OK Google rather than type, so it doesn't take much of a leap of faith to think voice will continue to grow. The more that people embrace the technology, the more research and funds are allocated to it and the better it will get. It's difficult to predict where this will go, but it's easy to say voice search is here to stay and not a fad.
3. Influencer marketing and referral campaigns will increase in popularity in 2018.
Social proof is a powerful thing, and when authentic influencers share things with their audiences, it establishes trust in these brands from an external source in ways not easily replicated by the brand itself. We're not just talking about social media celebrities like the Kardashians. We see this especially in the B2C market: Companies are letting any customer become an influencer and get discounts and perks by promoting and sharing with their friends what brands and products they love. As technology continues to make sharing our opinions to a wide audience easier, we'll see more brands embrace this powerful word-of-mouth marketing.
4. Less keywords, more context—we saw this in 2017, but I think it's going to become more and more important to focus on what people's intentions are in search versus the words they search for.
According to Juli, "Google is getting too smart! It doesn't just understand what we're saying, but is figuring out what we mean. Keywords aren't the end-all, be-all anymore."
Google is already pretty good at recognizing related phrases. It also has a lot of information about each user to make inferences on what a search might mean for that particular user. For marketing, this means knowing your persona and his or her interests is more important than knowing which keyword has the most search volume. As you work to improve your marketing strategy, remember the value of knowing your buyer personas.
5. Audio blogging will gain traction and help content creators more authentically connect with their audience.
The average American already listens to four hours of audio per day, and most podcast listeners spend nearly six hours a day consuming audio content. The prediction that audio blogging will grow comes from the idea that marketers will continue meeting their audience on platforms where they enjoy receiving content in, while also building a more impactful relationship with the listener as they hear the author's voice.
"Audio blogging shouldn't be confused with podcasting," says Nicki. Audio blogging is repurposing your blog content into an audio format to be provided in addition to the original written version. Services like Bumpers or Anchor allow authors to record their blog via smartphone and create an embedded audio file to add to their blog, while also syndicating the content through their service.
6. In 2018, we will see more machine learning of marketing data from bigger data companies.
We're just now getting into the time of huge growth in machine learning, because it took the last 20 years to digitize everything. It takes a lot of information with a lot of touchpoints before technology can effectively identify patterns. "The big boys (Facebook, Google, Amazon, and so on) are already doing this behind the scenes and are going to start sharing it," says Evan. Implicit behavior is hard to quantify through in-person contact but with internet data, is constantly collected.
7. Instagram will become an even more valuable tool for businesses by rolling out shoppable feeds to all e-commerce brands/platform users.
"I've been following the IG trends for a while now and am very excited about this one for our e-commerce clients," Brooke says. "Right now, IG has rolled out limited access to this feature, but once it is available to all business accounts (which I think it will be in 2018), it will enable companies to use IG as a selling platform even more than it is now. It will also help businesses track ROI on their social efforts. This will be similar to Pinterest's buyable pins that launched in 2015. Both platforms are hyper-visual and ideal for selling products."
Shopify has already built a shopping cart integration and Kate Spade is rocking the shoppable feed. Tracking ROI on Instagram hasn't previously existed and this would instantly get rid of that issue for marketers. We'll be closely watching for this feature to officially roll out.
8. GDPR takes effect this year and will cause marketing/sales software companies to tighten up their email sending policies.
"GDPR stands for general data privacy protection and it instantly changes marketers' ability to 'spray and pray' and get away with it," explains Paul. This policy is currently only deploying to the European market, but the rest of the world will be watching and could follow shortly after, depending on results. HubSpot has already started outlining how GDPR will affect their products and has been sharing that information with partners. While it's not clear which big companies are currently violating GDPR, Paul believes "a few big companies are absolutely going to get hit hard with non-compliance fines."
This isn't so much a prediction as something that will come to pass. But it's something to be aware of because it will significantly change marketing practices. Nervous that GDPR might affect your contacts? Check out this article covering ten examples of best practices for getting prospect consent.
9. More companies will explore affiliate marketing.
"Smaller companies that need to move product are seeing big traction in affiliate marketing," says Drew. Affiliate marketing allows content producers to easily add links to make a little extra money, and today, anyone with a social media account can become an affiliate.
The beauty of the affiliate marketing model is that it lets companies with smaller marketing budgets get involved in the action. While certain affiliate arrangements can pay per lead, most choose to pay per conversion. Certain industries don't allow for the pay per conversion model (if the company does not have an e-commerce model, for example). There's a lot of money being thrown around in the PPC space and building traffic organically takes time, so affiliate marketing can be an interesting and fresh tactic to help boost traffic quickly with the right merchant/affiliate relationships.
10. Augmented reality ads for smartphones will boom for B2C products in 2018.
Let's end this blog on a fun prediction:
"To be clear, I absolutely think this is a fad, but like QR codes before it, I think we'll see a lot of PR hype for this. It's going to be a huge boom and a bust," says J'Neal.
As a marketer maybe augmented reality is something you can get in on a little early and ride the hype up. We've seen the costs of this come down significantly over the past few years—and more so since the Pokemon Go boom. The real question is, how long will this fad be profitable before it busts? Will interest die out in 2018 or stretch into 2019? We'll just have to wait and see.
We are a group of marketers with their ears to the ground (or to their Alexa) listening for trends that might improve or throw a wrench in marketing plans for 2018. What do you think? Tweet at us at @smartbugmedia and tell us what your marketing prediction for 2018 is.

About the author
Kyle James started his path to becoming an Inbound Marketing Ninja back as a College Webmaster, yes back when that was a real job title. Kyle was one of the original Inbound Marketing Consultants at HubSpot and has been an advocate of Inbound Marketing ever since. Read more articles by Kyle James.
Subscribe to get our new blogs delivered right to your inbox
Other insights you might like