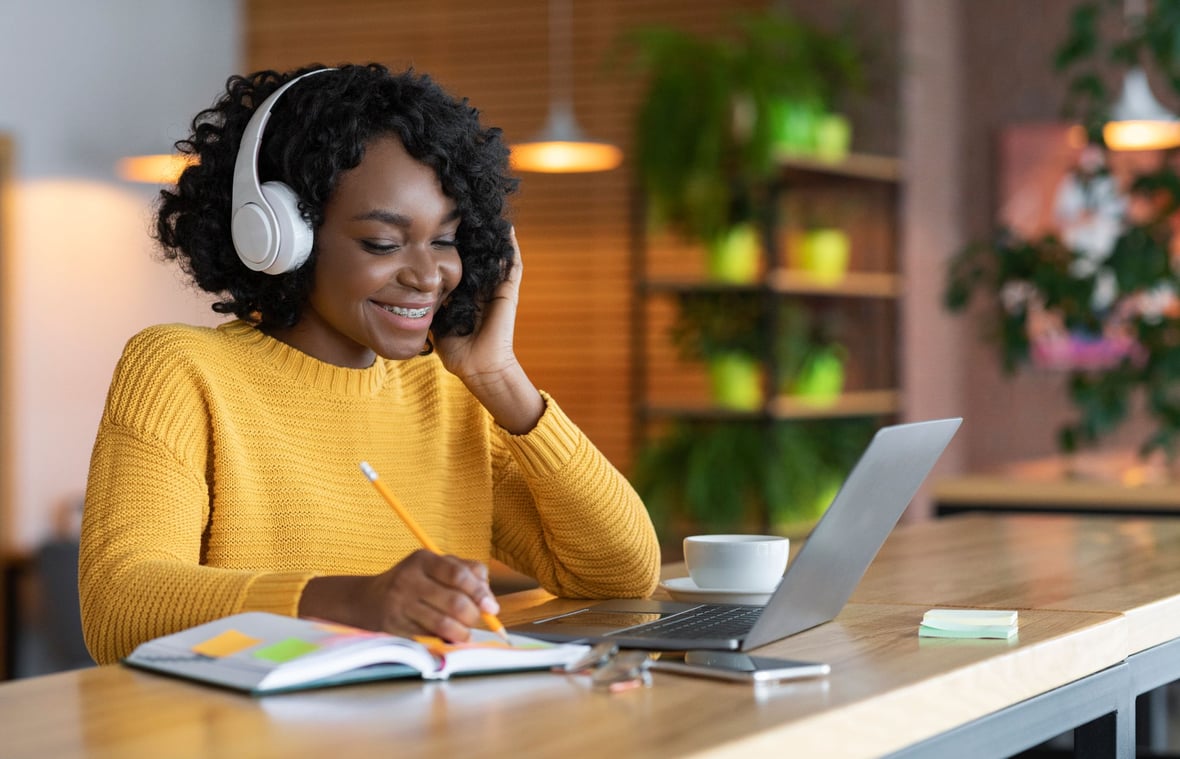 Our Favorite INBOUND 2020 Sessions for Advanced HubSpot Users
September 24, 2020
---
By Hannah Shain
INBOUND packed a week's worth of content into two days this year. Two days! Our entire agency attended the show, and quite a few of us were using multiple devices just to keep up with all the great content.
Nonetheless, we all know life is going to quickly move on and we might not get a chance to go back and watch the sessions we missed. So our team of Smartbug's did the best we could to capture notes from our favorite sessions.
Check out this series for INBOUND 2020 Recaps on other topics such as HubSpot CMS, SEO, Lead Generation and Sales Culture. This blog covers our notes from our top favorite sessions for Advanced HubSpot Users around Integrations, Workflows, Nurtures and Attribution Reporting. Enjoy!


Five
HubSpot Integrations
to Help You Grow Better Through Anything
- Nancy Riley, GM & VP of Product, HubSpot Ecosystem
Session highlight by SmartBug Hannah Shain
People want self-service when it comes to integration - us marketers are more technical than some may give us credit for. We're not scared of leveraging APIs, webhooks and event-based triggers. We just want to build it ourselves, and we actively pursue app partners that offer that self-service experience. HubSpot has organized a community of partners in their ecosystem to serve this purpose.
"Spend more time researching the company, its partners and its community. In the end, it will be those factors that will determine whether you succeed with your CRM software or not," Gene Marks, Choosing a CRM, Forbes.com.
Here were a few integrations I caught from Nancy that will certainly be worth checking out and trying if the use case meets your company's needs:
Content Marketing: Use the UpContent integration to find and discover content/articles that you think your audience will love. Immediately push that article to HubSpot social to edit in the wysiwyg editor before you push it live to your social accounts.
Hybrid Model that blends digital with physical. Gets us out of the virtual world and brings real-life experience to your marketing. The integration spotlighted here was Postal.io ~ Example could be using HubSpot Workflows to send a bottle of wine every time a customer is closed. This native integration places the actions right in the workflow, making it very easy to setup. You can also one-off send via a contact record.
Accounting Integrations: Netsuite and Quickbooks integrations are being built by HubSpot (native integration).By working very closely with HubSpot user research, generally speaking, the integrations will allow for an accounting system to continue to be the system of record for invoicing and payments; and then have your CRM be the system of record for customers.

For example, the new accounting Integrations will be focused on the Quote-to-Cash flow, helping end users take a deal that is closed, and send the invoice, and then show back in the CRM whether or not you received payment. It will be a complete view of the customer.


Work Your Workflows - An Exploration of HubSpots Newest Automation Features to Grow Your Business
- Anni Kim, HubSpot Professor
Session highlight by SmartBug Christopher Hutchens


This session talked about some of the latest features for the HubSpot workflow tool, such as:
"Go-to" actions which give users more control over branching logic.
Ability to add a comment to workflow steps which is helpful in understanding who did what, and the logic/reasoning behind the step.
Organize workflows by team so you can always know who built what and which teams are using which workflows.
Export an image of a workflow
Control merged contacts enrollment (allows for better control of who gets enrolled in a workflow, when two contact records are merged)
Delay until event happens allow for subsequent actions, based on someone's intent/activity.


How to Build a Kick-Ass Lead Nurture in HubSpot
- Emily Morgan, Principal Training Specialist at HubSpot
Session highlight by SmartBugs Alison Lillie & Hannah Shain
Have you ever gotten feedback from your audience that you're sending them too many emails? This may be one of my worst nightmares. It's too easy for us marketers to automate everything. Our nurture campaigns can get unwieldy and all of the sudden our emails are out of control. I can't remember what I built last week, let alone a month-, quarter-, year- ago. And with workflows, those trigger-based emails are still going out even if you built them months ago and totally forget the content you're promoting!
Emily Morgan, Principal Training Specialist at HubSpot, reassures us that this concern of "sending too many emails" comes with good reason. 53% of recipients that are unsubscribing from emails, are doing so because they are receiving too many emails (DMA Consumer Email Tracker 2017).
Alison LiIlie shared "I learned how to set up scalable lead nurture workflows for each persona to ensure that all leads are being engaged but not bombarded with millions of emails from different workflows. The techniques described are different from anything I've done for a client before, but are a great thing to keep in mind. Setting up different tracks of persona-based workflows based on varying levels of user activity would be a great quick win. Instead of waiting to nurture leads from content downloads alone, it allows you to nurture any contact of any persona at every stage of the Buyer's Journey."
Alright - so what can we do to create some kick-ass nurtures? Emily left us with some key highlights from her session at INBOUND 2020:
STEP 1: Design your nurture workflows in a tiered level structure. Tier one, most basic level of enrollment criteria, and then as your leads get more engaged, the more they will qualify to move from one tier to the next within a series. Here's an example of an Educational Series, where blog subscribers/ conference leads are at the top of the entry criteria, and once they complete an action from nurture track 1, they move to track 2.


STEP 2: Then create an educational series that flows into a promotional series nurture campaign, and design your workflows to roll from one to the next. Be purposeful about how you want Leads to move through your nurture campaign. Trigger points (like downloading a piece of content) can allow for someone to fast track from the first track to the second track - use HubSpot Workflow Goals and Suppression Lists to make this work.


Step 3 - Clone and personalize your tracks by adding "AND" statements to all of your enrollment criteria, to make the nurture tracks, persona-based nurture campaigns.


Step 4 - Consider who can enter the workflow, and perhaps more importantly, who should be removed with unenrollment and suppression lists. Mark sure when in a single series, as people advance, they are suppressed/removed from the other workflows in the following series. Here's the example she provided:


Test Your Workflow
New feature that's either coming soon, or you may already have beta access allows you to test workflows to simulate what would happen to a specific contact; helps you make sure that the workflow is going to work the way you want it to work.
BONUS: Choose Your Own Adventure Workflow was discussed during the Q&A. Effectively, the first email in the workflow has several options that allow the reader to select what content they want to receive, and then all of the following emails in the workflow are personalized around this selection. I recently rebuilt this for an Enterprise Software Company and drove 18% higher engagement rate than a comparable "standard" nurture workflow!
Learn more about how to build that choose your own adventure workflow here.


Prove that Marketing is Making Your Company Money with HubSpot Attribution
- Guido Bartolacci, New Breed
Session highlight by SmartBug Hannah Shain
When you're tinkering around with HubSpot's Attribution Reporting, it's easy to get lost in all of the types of reports and metrics you can pull. Guido Bartolacci at New Breed, offered 6 sample reports you can create right now if you're ready to go in HubSpot.
NOTE: You'll need HubSpot Marketing Hub Enterprise, in order to access this feature. Here's a link to our HubSpot Attribution Readiness Assessment, to help you determine how ready you are to get started.

Six Sample Reports you can build with HubSpot Attribution:
Which campaigns influenced the most revenue?
What interaction sources drive the most revenue for my business?
Which content drove the most revenue for my business?
What content influenced our histed value deals to close?
What content did our customers touch last before the deal closed?
Which content types drive the most revenue for my business?
These reports are useful to then roll it up to monthly / executive level summaries that you can dig into to share marketing's performance. I really enjoyed how Guido was able to prove that their marketing efforts are driving increased revenue from marketing email, blog posts, growth in team size and increase in marketing budget. "Over the last year, we have more than doubled revenue generated from marketing."
BONUS Q&A >> Sales and Marketing Attribution: One question that came up is "How can we separate attribution when some pages/content are used by both marketing and sales?"
An advise here would be, you might not want to separate attribution in that case, but rather be thinking about organizing your reports by campaigns, content types, themes/keywords (like pillar pages) and interaction types.
Shared pages by sales and marketing, are fair game to be reported on-in-the same, such as a book-a-meeting page, this might be equally used by both sales and marketing. Interaction and activity type will be helpful in weighing influence between sales and marketing. HubSpot can help you report on marketing emails vs sales emails/sequences, for example.
We have one last blog coming up in our INBOUND 2020 blog series, stay tuned because we'll be sharing our favorite on-demand sessions, just in case you missed any.

About the author
Hannah Shain was formerly the Vice President, Marketing at SmartBug Media. She leads demand generation, brand, marketing technology and more, and she is an energetic, ambitious, witty, and data-driven leader with over 14 years of hands-on marketing experience. Hannah brings a unique balance of seeing the bigger picture - assisting with market strategy and the launch of new lines of business - while also rolling up her sleeves to build from the ground up. She thrives in a fast-paced, collaborative environment, where she can lead a team, set goals and hunker down and get to work generating results. She leads all marketing initiatives that drive pipeline, increase lead velocity, and build a lovable brand. Read more articles by Hannah Shain.
Subscribe to get our new blogs delivered right to your inbox
Other insights you might like