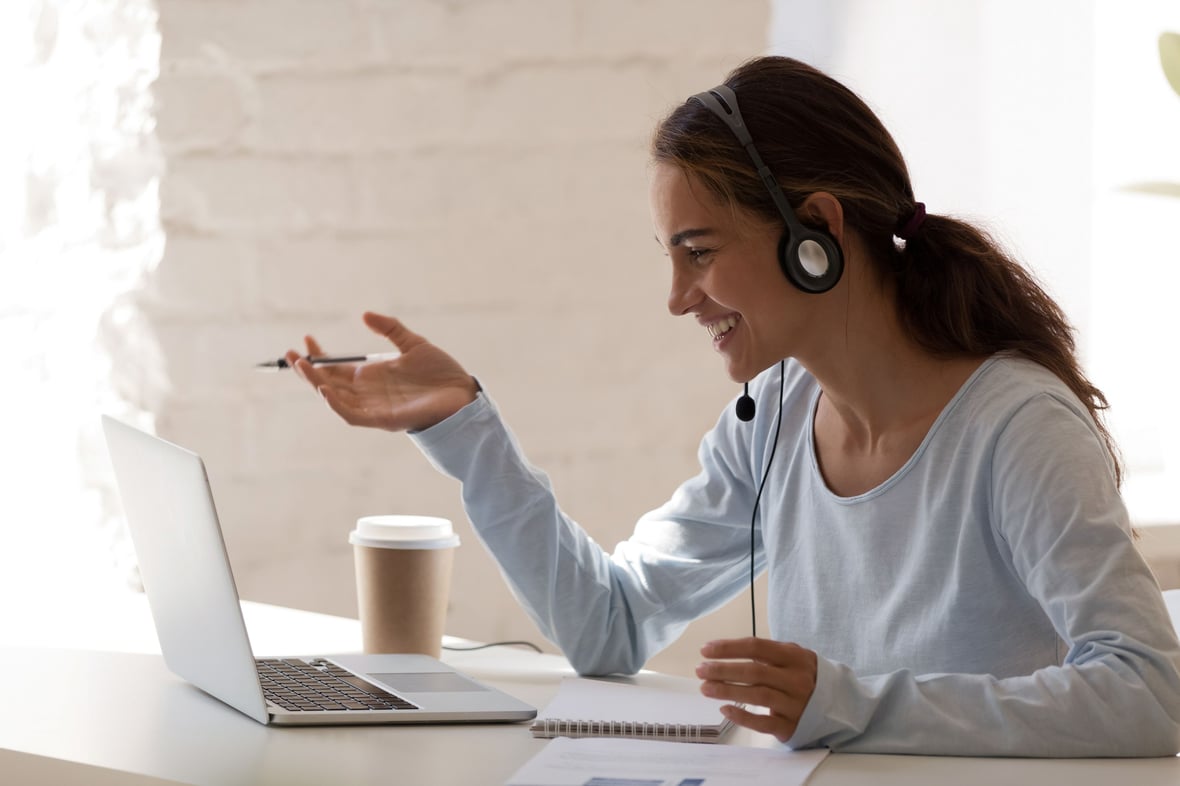 Top Learnings Around SEO from INBOUND 2020
September 23, 2020
---
By Ale Melara
Day two at INBOUND 2020 has been packed with great sessions from some of the greatest minds in sales, marketing and customer service. No surprise here!
Today's recap sessions revolve around a topic that a lot of our clients struggle with all the time, Search Engine Optimization (SEO).
The reason why SEO is particularly "daunting" is because Search Engine Optimization is always changing. Whether Google announced a new update or the top SEO gurus discovered a new tactic, it's essential for marketers to be constantly reading up on the latest trends to help get their content to the top of search engine results pages (SERPS). Our SmartBug® strategists and consultants have compiled today's session highlights and are sharing their top insights around SEO. Here's our top sessions and their corresponding highlights.
The End of Technical SEO: How Google's AI Forces SEO Strategies to Be More Human
Session Highlight By SmartBug Heather Hiltzik
In Dale Bertrand's session, The End of Technical SEO: How Google's AI Forces SEO Strategies to Be More Human, we were surprised to hear that the focus should no longer be entirely on technical SEO (think meta descriptions, title tags, canonical tags, etc.), but on creating content that resonated with people.
So, you're saying humans should create content that draws in the attention of other humans? This logic seems rather obvious, however, in the SEO word many experts have spent the majority of their careers focusing on creating content that Google bots could read, rather than the website visitors themselves.
In this session, we learned the "Human Approach" to SEO. What does that entail? Focusing on your company's purpose. For example, in the Leading a Legacy session yesterday, Bob Iger talked about how The Walt Disney Company continues to build content around their purpose - inspirational storytelling. This is a great way to begin building your mission-driven approach to SEO.
Below, I highlight the main steps to implement this approach:


1. Start with empathy
Start by conducting customer - and competitor - research to understand what their search intent is and what content they find most engaging, and identify any patterns among your buyer personas. Don't rely solely on keyword research tools to come up with your content ideas. Physically type into Google your title ideas and see what shows up - what a concept, right?


2. Focus on presentation
Think about how search engines display in your industry and build your content around what they like to showcase.


3. Pay attention to engagement
We've all been to that presentation that had impeccable content but a less than ideal presentation. Don't make your website be that person! Make sure your user experience is exceptional and metrics like your bounce rate and time on page are continually improving.


4. Utilize digital media for amplification
You've taken the time to craft a compelling piece perfectly designed for your target audience. Don't let those efforts go to waste! Utilize all of the digital media platforms that exist today to get your content out there.


5. Re-imagine your purpose
Tie your campaigns back to your core values and companies mission. Don't just throw content out there for the sole purpose of blogging x times per month. Make sure each and every piece of content that you produce is for a reason.
Is technical SEO still relevant? Of course! We still need to spend time making sure that the foundation is set, but we also need to spend more time focusing on creating meaningful content.
It's a simple shift in our mindset to focus on what's important: humans.


Dynamic Duo: How to Bridge the Gap Between Blog Traffic & Lead Generation
-AJ Beltis, Marketing Manager, Content & Acquisition at HubSpot and Braden Becker, Senior SEO Strategist at HubSpot
Session Highlight By SmartBug Senior Marketing Strategist, Kristen Deyo

Marketers are often forced to choose between growing organic traffic or growing leads. This duo-style session tackles "why not tackle both, simultaneously?" The two speakers in this session, both from HubSpot, represented Content and SEO, and they covered how we can be closing the gap between blog traffic and lead conversion.
They shared helpful, practical tips on how to create an actionable plan - here are a few of my favorite takeaways:


Be aware of "Empty Traffic" in your content or pillar strategy
This refers to low to non-converting traffic and/or content that targeted a keyword with high search volume

Traffic from a broad audience who has no intent to take further action
They found that as they were developing content they were really focused on keywords and clusters that had high search volume, but were not topics that were actually converting.
From Hannah Shain, SmartBug's Director of Marketing - Another way to think about "empty traffic" is this type of traffic only gives you eyeballs and no conversions. Although this audience feels a lot bigger than you expect, it's not really beneficial. Is it really worth your time and energy to optimize a blog, if it's conversion rate is falling and below your standard.
To bridge the gap between blog traffic and lead generation, follow these four steps to success:
Group posts together. Identify any commonalities between your posts and topic clusters
Gather data on these posts (traffic, bounce, conversion rate, etc).
Align creators with this content. Based on what's driving traffic and conversions, create and optimize more content accordingly (ie. look for additional green space within these categories, not necessarily the topic with highest search volume)
Analyze, refine, repeat. Based on what's ranking and converting, create and optimize more content accordingly
Additional tips include:
There were so many actionable insights that we can take to our clients to show them that a blog is not just a thought leadership exercise, but can also help be a lead generation engine for your marketing team!
So far, we've covered HubSpot CMS, Content Marketing and SEO, our next blog series will compile our experts top sessions around lead generation.

About the author
Ale Melara is a Sr. Content Marketing Manager based out of El Salvador, Central America. Ale is our very first LATAM employee. She's worked remotely for the past 5 years and she's had different roles in sales and marketing. In her free time, she works on creating educational videos around digital marketing for her "Inbound Nomad" social accounts where she promotes traveling the world while being a full-time marketer. Read more articles by Ale Melara.
Subscribe to get our new blogs delivered right to your inbox
Other insights you might like