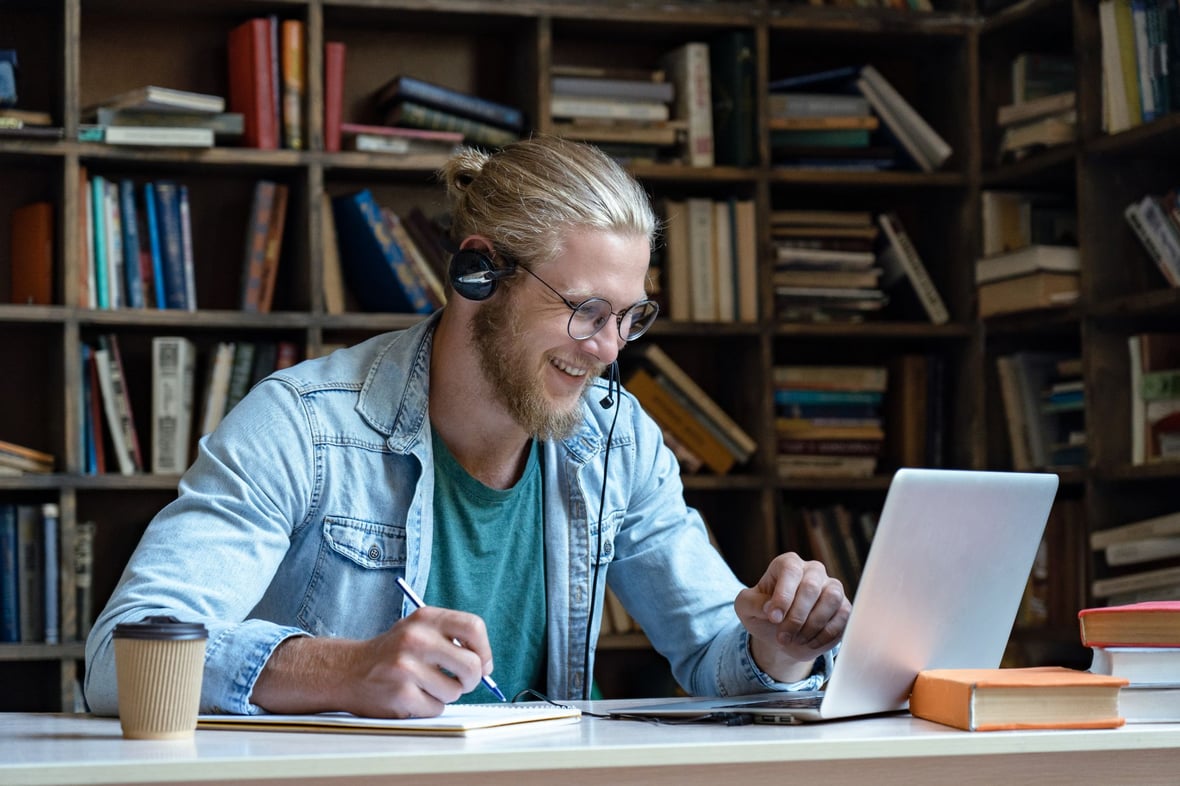 What We're Learning About HubSpot CMS Hub at INBOUND 2020
September 22, 2020
---
By Hannah Shain
HubSpot is rolling out a ton of great content at INBOUND 2020. For the first time ever, the entire SmartBug team has been able to attend the conference which in turn allowed us to not just educate ourselves but also share our learning with the world.
That's why we're compiling our favorite sessions highlights in our INBOUND 2020 Session Highlights Blog Series.
One area we're particularly excited about is HubSpot CMS. In fact, just today we announced that SmartBug earned the HubSpot Advanced CMS Implementation Certification, which among many factors of why this is so cool, boils down to we can build pretty kickass websites on HubSpot.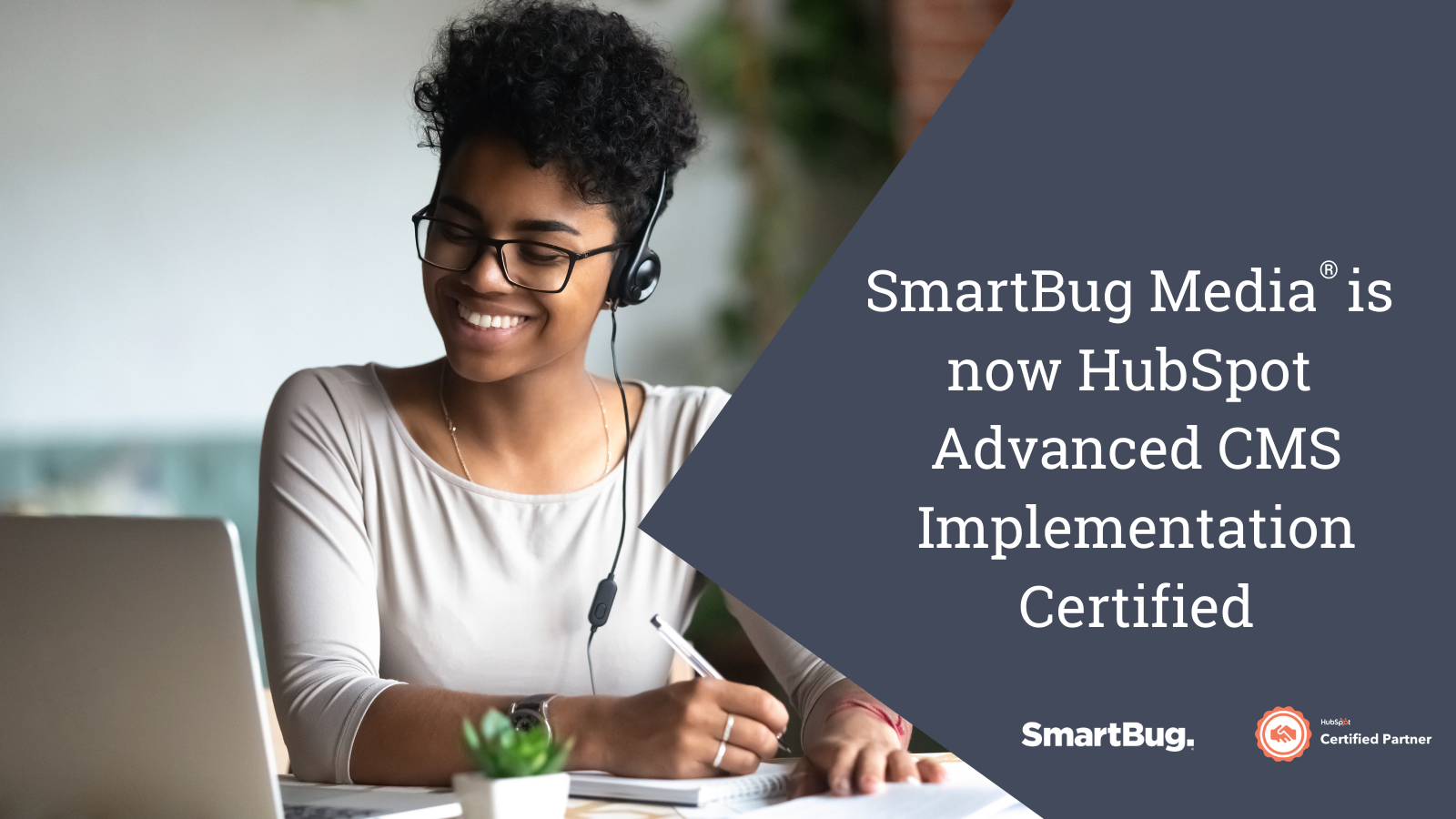 Beyond that, here are a few other key highlights our team is talking about, all around HubSpot's CMS Hub at INBOUND 2020.
An Introduction to CMS Hub
Alex Girard (@alexgirard19), Product Marketing Manager at Hubspot
Session Highlight by Drew Cohen, Senior Marketing Strategist at SmartBug

As a marketer, have you stepped back and asked yourself what is truly important to you and your business? If the answer is "customer experience" and not managing your website's technical areas (certificates, speed and security), then CMS Hub might be your X factor. CMS Hub Professional and Enterprise is jam-packed with features that enable marketing professionals to own the website and ensure their focus is on providing prospects and customers with an experience that is second to none.
Throughout this session, Alex Girard, a Product Marketing Manager at Hubspot, walks through some of the key advantages of the CMS Hub. Whether you're a current user of the Hubspot CMS looking for a conceptual refresh, or you are considering investing in the CMS in the future, this session provided tons of value and clarity on how your business or organization can best leverage the solution to see big time success.


1. Keeping the focus on content and the customer experience
Marketers get the ability to easily create (or edit) beautiful pages on their own. On the flip side, customers get a highly-personalized and secure experience without your development or engineering teams having to worry about security updates, website patches, plugin safety, SSL certificates, and other areas that can create headaches.
Of course, for those super custom projects, developers can still jump in with some custom code!


2. Adaptive testing (Enterprise)
With adaptive testing, optimizing your Hubspot-hosted website has never been easier. With their easy-to-use user interface, you can choose up to five variations of a page, and the platform will continuously monitor and serve up the best performing version.
For those that have used other conversion rate optimization or A/B testing tools, the power of this kind of data is truly incredible. Now, you have access to this type of testing functionality from within your CMS -- without having to log into yet another third party tool. #MarTechStackSimplification


3. Built in SEO tools
With Hubspot's powerful, built-in SEO recommendation engine, marketers have access to optimization tips right at their fingertips.
Speed and efficiency is critical to marketers, since they tend to be pulled in a variety of different directions. When a CMS provides this kind of insight without having to leave the tool, the result is more time in your day to focus on the highest priority tasks.
Blurring the Lines Between Websites & Web Apps with CMS Hub Enterprise
Will Spiro, Product Manager, CMS Developer
Session Highlight by Mark Ryba, Senior Developer at SmartBug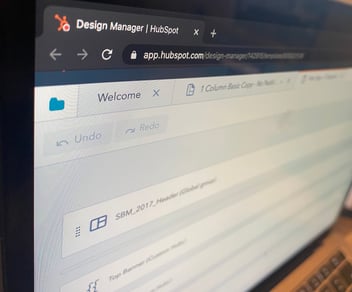 An interesting use case idea came out of one of the CMS sessions today: Use serverless functions to allow website users to sign-in to other apps through your website, and therefore grant permissions to import contextual marketing data all at once.
The example during this session was when a HubSpot employee made a site on the CMS for his band, and prompted fans to "Sign in with Spotify" in order to follow the band directly from their site. Not only did this reduce friction for that conversion, but they also now had access to a bunch of data about those fans' listening habits.
I could see this being really valuable, but I'm pretty out of touch on what platforms might have good data waiting for us outside of the usual social platforms. Authenticate with Medium maybe, for actionable keyword research based on what your audience is reading? While this is a very new concept, I'd love to hear your thoughts in the comments below.
Evan Futterman, SmartBug's Director of Web chimed in with "The idea of a single-click conversion rather than filling out a form is quite enticing, especially if it somehow has that contextual metadata associated with it."
Will Spiro shared during his session: "Successful businesses are transitioning their websites away from brochureware and towards true software experiences." With our new certification for Advanced CMS Implementation, we're looking foward to partnering with HubSpot to build more complex sites, taking you from brochureware to an app- or software-like experience. As Gary Vee would say "every business is a media company," so the next step beyond giving people content is giving them an experience.
Stay tuned, we're compiling our favorite highlights around content marketing in our next INBOUND 2020 blog series.

About the author
Hannah Shain was formerly the Vice President, Marketing at SmartBug Media. She leads demand generation, brand, marketing technology and more, and she is an energetic, ambitious, witty, and data-driven leader with over 14 years of hands-on marketing experience. Hannah brings a unique balance of seeing the bigger picture - assisting with market strategy and the launch of new lines of business - while also rolling up her sleeves to build from the ground up. She thrives in a fast-paced, collaborative environment, where she can lead a team, set goals and hunker down and get to work generating results. She leads all marketing initiatives that drive pipeline, increase lead velocity, and build a lovable brand. Read more articles by Hannah Shain.
Subscribe to get our new blogs delivered right to your inbox
Other insights you might like