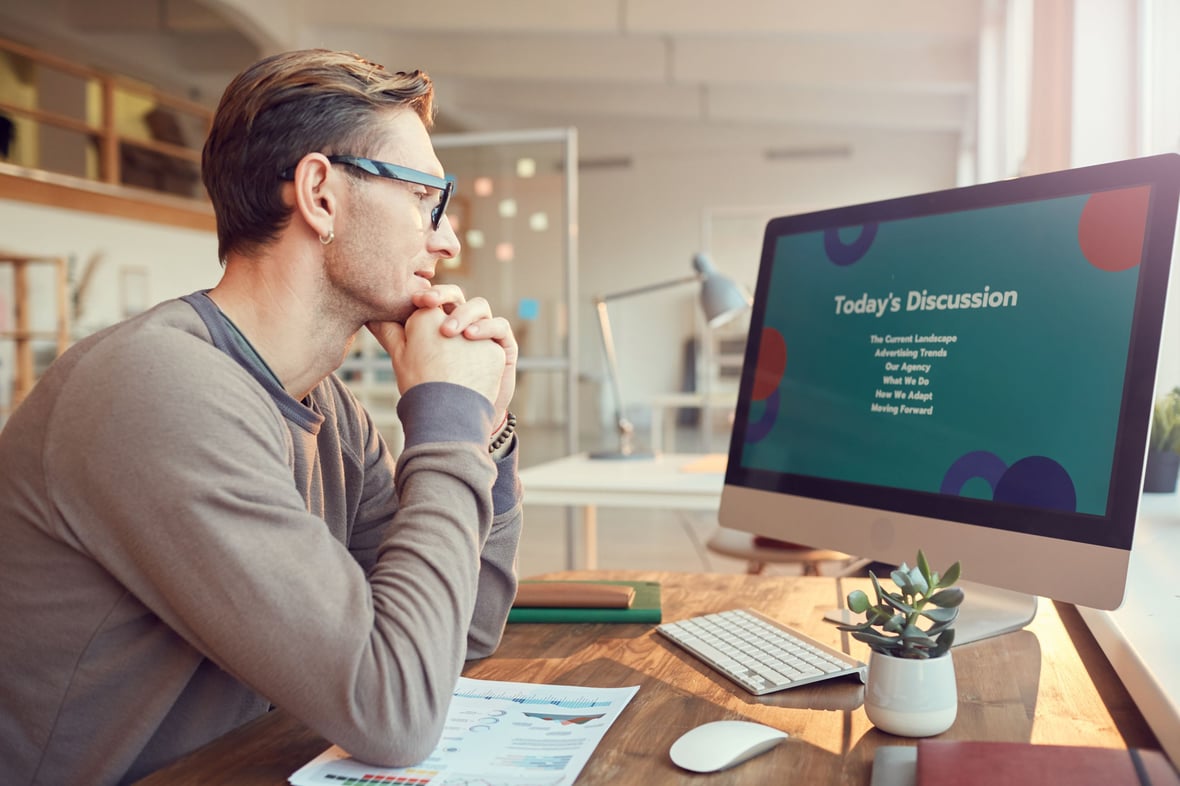 Top Learnings Around Lead Generation from INBOUND 2020
September 23, 2020
---
By Ale Melara
One of our top priorities as marketers is lead generation. Most of our success is attributed to the amount of leads we hand off to the sales team.
Luckily there were several great sessions around lead generation this year at INBOUND.
Our SmartBug® strategists and consultants have compiled today's session highlights and are sharing their top insights around lead gen. Here's our top sessions and their corresponding highlights.
21 Kick-Ass Social Commerce Tactics to Sell More Today
-John Lawson, ColderICE Media (@ColderICE)
Session Highlight by SmartBug Aubreigh Ulicki
When was the last time someone lent you a hand? You likely experienced the "law of reciprocity," which is the feeling or need to return a favor.
In this session, John Lawson, CEO at ColderICE Media, highlighted the correlation between waitresses leaving a mint at the table and the tip left afterward. When the waitress left a mint on the tray, the average tip increased. When the waitress hand-delivered a mint to each person at the table, the average tip increased even more. When someone does something for you, no matter how trivial, you are inclined to do something for them in return. The law of reciprocity is applicable to sales, and the golden takeaway is to "stop telling and selling, start showing."
Identify your "king consumer."
If you say your product works for everyone, it doesn't work for anyone. Find your niche and identify who your king consumer is.
Keep it simple and give your king consumer things without asking too much in return.
Create relevant content.
Know where they are on their buyer's journey.
Realize it's not about you and it's not about your company; tailor your message to focus on what your king consumer is going to get from doing business with you.
Engage with your king consumer.
As previously stated, "stop telling and selling, start showing."
Video is crucial. Film a quick video of you showing consumers how to use your product.
"Get in where you fit in"—figure out which platforms your consumers use most.
Use the right tags! Understand which tags are driving the most engagement.
Emojis mater. On Facebook, posts where the first three characters are not letters generate the most engagement.
Don't use buzzwords or jargon, use plain and simple language.
Optimize URLs and invest in single use URLs.
Curate content. People want to know what the best source of information is and you don't need to create everything. Identify the best source and give them the content, reciprocity will work.
Encourage them to take action.
Focus only on the next action the consumer needs to take.
Promote a single action per page.
Ask the consumer to take the action. When they're ready, they will.
Measure the results.
Look at page views and unique page views.
Implement a "cart abandonment" strategy.
User generated content is crucial—it's more important for consumers to hear something from other people than from a salesperson.
Review conversion rates and always optimize where needed, before revisiting the flywheel.


Creating a World-Class Business YouTube Channel (and actually generate leads)
-Zach Basner, Impact
Session Highlight by SmartBug Julia Tiedt
From working at an agency, I see so many clients who under utilize their YouTube pages. Yes, they post videos because it is a free platform, but they don't go beyond this and think about strategy and how to convert more leads from the second biggest search engine in the world.
During this session, Zach talked about the 5 strategies you need to implement on your YouTube channel in order to grow it into a lead gen source.
Include the content that your audience cares about.

This is the biggest mistake he sees. Does your video content show these things:

Cost/Price
Consumer Problems: Problems with our stuff, problems with our industry, etc.
Comparisons
Best in class
Reviews

Does your channel have branding?

You don't want people to assume that because it is a company, that the videos will essentially be commercials.
Create custom thumbnails for your videos.

They should be large, bold, and have contrasting titles. It is also important to feature the SME from the video so you can set expectations with the audience about video quality and what they are going to see.
Include great buyer-focused titles.

If your real buyer searched for this video, how would they ask that question?
Be specific and direct with your calls to action.

A CTA should be seen and heard within each video. Be clear about what this next step will do for them. You want to avoid leaving vague directions and general landing pages. This CTA should be a valuable offer...and also make sense within the context of the video.
You will start generating leads from YouTube when you set yourself apart from the other channels that are using it as a free video platform.
My Cheat Sheet: 10 Strategies to 10X Your Leads From your B2B Blog

-Tom Shapiro, CEO at Stratebeat
Session Highlight by SmartBug Christopher Hutchens
This session talked about driving more leads from your blog and specific tactics you can take. It also discussed some overall factors of websites/blogs that are crucial for performance, such as good site design.
Here are some of the major takeaways:
Sites with good design have 441% higher traffic than sites with poor design
Survey your audience around topics they're interested in, verticals, products, etc to continually gather more data for these segments
Add lead flows to your blogs 70% down the page to help drive email signups from people who are actually reading and didn't land there by accident
Share massive social proof/case studies when possible
Stay tuned, our next INBOUND 2020 blog will gather our experts insights and top sessions around culture, efficiency and team dynamics.

About the author
Ale Melara is a Sr. Content Marketing Manager based out of El Salvador, Central America. Ale is our very first LATAM employee. She's worked remotely for the past 5 years and she's had different roles in sales and marketing. In her free time, she works on creating educational videos around digital marketing for her "Inbound Nomad" social accounts where she promotes traveling the world while being a full-time marketer. Read more articles by Ale Melara.
Subscribe to get our new blogs delivered right to your inbox
Other insights you might like