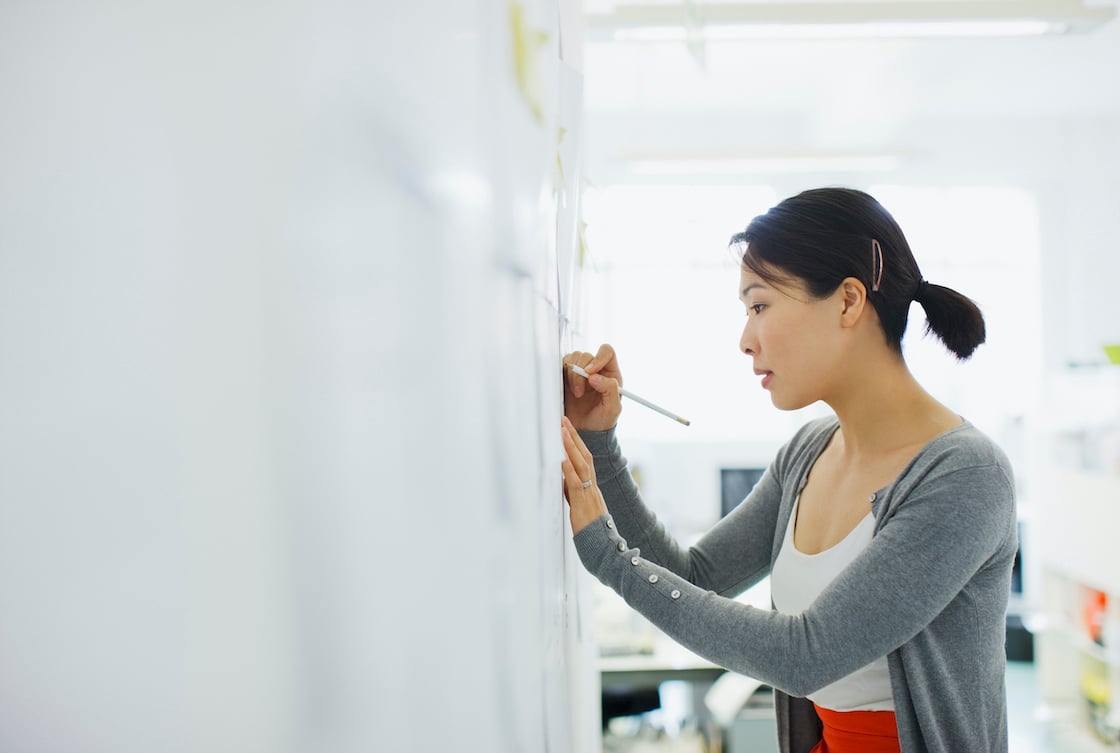 By Kristen Deyo
With so many marketing automation platforms (MAPs) out there, it can be difficult to decide which one is best for your organization. If the one your organization has chosen doesn't scale as your business grows, it might be due time to make a switch. Understanding each platform's features and limitations and whether those are aligned to your specific business needs is critical, especially when the lift to move from one platform to another can be resource heavy.
If you're contemplating making the switch from Pardot to Hubspot—or vice versa—there are some essential things worth considering. As someone who has worked with clients who switched from one platform to the other, I know that the key is weighing your options across the variety of factors that we'll cover in this blog post.
Before we dig in, one thing worth noting: Although this blog post will not cover a feature-by-feature comparison of HubSpot and Pardot, that is something we've covered in a separate detailed guide that is definitely worth a read.
HubSpot: A Quick Overview
HubSpot is often touted as the industry-leading marketing automation platform and the father of the Inbound Methodology, which is centered on:
"... building meaningful, lasting relationships with your prospects and customers through valuable content and experiences, and empowering people to reach their goals at any stage in their journey with you."
Here are some notable facts about HubSpot worth highlighting:
Has a 5-star rating on G2 Crowd
Ranks #1 in customer satisfaction by VentureBeat
Markets primarily to SMBs and enterprises
Serves more than 64,800 customers
Pardot: A Quick Overview
Pardot is a marketing automation solution that "helps companies create meaningful connections, generate more pipeline, and empower sales to close more deals."


Here are some notable facts about Pardot worth highlighting:
Provides marketing automation built on the CRM platform Salesforce
Targets B2B organizations almost exclusively
Serves about 2,000 customers
6 Signs That It May Be Time to Switch Your Marketing Automation Platform
If you're still wondering whether or not it might be time to make a MAP switch, consider the following signs to help you make that decision:


1. You're not seeing value based on the cost.
Whether you're a small-to-medium sized business or a large enterprise, your marketing automation platform can be a significant investment. It's important that your team is able to use the full breadth of what the platform has to offer. Conversely, if you've invested in a MAP and have to pay for additional marketing tools (e.g., social publishing engine, landing page builder, and so on), this could be a sign that your current MAP is not worth the investment.


2. Your marketing automation platform is not integrated with the rest of your technology stack.
This is one of the biggest challenges we see when working with clients. They've invested in a MAP, but their marketing efforts, data, and reporting are isolated from other key platforms, including their website, customer relationship management (CRM) platform, and other sales and marketing tools.
In order to be successful and tie our marketing efforts back to our bottom line, we need our MAP to easily connect with the other tools and systems we use to give us the most complete picture of our customers and prospects. Proper attribution reporting is not possible unless sales and marketing data is visible in one unified place.


3. Your marketing automation platform is not aligned with your goals.
Your MAP should be helping your marketing and sales teams achieve their collective goals. If not, it may be time to switch platforms. For example, if your team is focused on generating sales from existing customers, but customer data and behaviors are not being passed from your CRM to your MAP, then your MAP is not aligned with your goals.


4. You aren't able to use your marketing automation platform to manage the entirety of your marketing efforts.
It seems obvious, but a MAP should empower marketers to manage all of their marketing efforts from one platform. If you are using your MAP for email marketing and automation, but you still need an additional tool to manage social publishing and listening, then that's a good indicator that your MAP is not meeting your needs.


5. There is limited adoption of your marketing automation platform outside of your core marketing team.
Your MAP is not just for marketers—it should also be a collaborative platform for your sales, leadership, and customer support teams. It's important that your MAP is not exclusively used by your marketing teams. If other team members are reluctant to log in to your MAP, then it may be time to make the switch.


6. Your marketing automation platform is not intuitive or easy to use.
As someone who has used a variety of MAPs, including both Pardot and HubSpot, I can tell you there have been tools that I have loved, and others that I have absolutely hated—even if they empowered me to complete core marketing activities.
If you find that your MAP is difficult to use and takes a long time to execute on seemingly straightforward campaigns, or if you find yourself regularly talking to support to figure out how to efficiently execute something in your MAP, it's probably a sign that your MAP might not be a good fit. Additionally, if there is a steep learning curve when onboarding new team members who have used other MAPs in the past, it may be a sign that your MAP is too cumbersome for your team.
Bonus: If you're looking for even more questions to ask when evaluating a marketing automation platform—including some "in-the-weeds" questions—check out this blog post.


The Right Time to Switch Marketing Automation Platforms
It can often feel like no time is a good time to switch from one MAP to another. I'm not going to sugarcoat it: For some organizations—especially ones who have years of data, campaigns, assets, workflows, emails, templates—transitioning from one MAP to another can be labor-intensive. However, that doesn't mean that it isn't worth it.
Here are some things to consider when determining when is the right time to make the switch:
Team consensus and buy-in. Your MAP impacts more than just your marketing team. Therefore, before making the switch, it's important that you have gained buy-in from various teams (leadership, sales, customer success, and so on), as various groups within your organization may be required to lift.
Internal bandwidth. Once you've gained buy-in, it's critical that you have the resources, time, and people needed to migrate MAPs. This may include internal team members, or you might enlist the help of an agency or consulting practice, which also requires internal bandwidth from your team. It's important to be realistic about what your team can and cannot take on.
Seasonality or downtime. Is there a time of year that would be best to make the switch? Looking for periods of downtime in your year can ensure that team members are able to focus enough attention to transitioning MAPs successfully. This could be at the end of year, during the holidays, or through the off-peak times in your company's year.
Contract or renewal date. Sometimes, it makes sense to align your transition around your current MAPs renewal or contract date. This ensures that you're not paying for multiple platforms at the same time.
Budget. Switching MAPs to get all the services you need may save you money, but there is also a chance that it may be more expensive. That's why it's important to assess and understand the costs associated with making a transition from one MAP to another.
How to Switch from One Marketing Automation Platform to Another
So you've done some soul searching and you're ready to transition to a new MAP. Now what? How do you actually start the migration process? We've actually written a great blog post that provides a HubSpot migration checklist that can be helpful regardless of which MAP you choose. However, here are a few quick tips to get you started:


Create a Plan
Once you've asked yourself the questions above, rallied the troops, and gained the necessary buy-in from your team, it's time to start putting together a plan to transition. This will include:
Auditing what currently exists, prioritized by what is most important to bring over.
Assembling your core migration team, including a mix of your marketing, sales, customer success and leadership teams.
Assessing what skill sets exist in-house and whether it makes sense to work with a third party. If you do decide to bring in an agency or organization to support your efforts, they will likely cover all of the "how."
Test the Plan
In order to ensure your transition is as smooth as possible, we recommend testing in a staging environment first. This is especially important for organizations that have a lot of data and assets to move over.


Perform the Migration
You've put together a solid plan, you've done some testing, and now you're finally ready to perform the migration. At this stage, either your team will perform the migration itself, or a third party will handle everything for you..


Monitor Your Progress
Although some organizations are able to bring things over to a new MAP quickly and completely, the reality for many organizations is that a migration takes time to complete. It's important that you are actively collaborating with team members and identifying areas for improvement throughout the entire migration process.

HubSpot vs. Pardot: Which Platform Is Right for You?
Determining which platform is right for you is ultimately a decision that has to be made based on your specific business needs. If you do decide to make the switch and could use some extra support, we are always here to help!
About the author
Kristen Deyo is a Director of Marketing Strategy at SmartBug based in Kingston, Ontario, Canada. She has 8+ years experience developing strategies for primarily B2B SaaS/technology companies and hyper-growth startups. She holds degrees from Queen's University (Cha'Gheill!) and the St. Lawrence School of Business. When not digitally plugged in, you can find her enjoying a good happy hour or planning her next adventure. Read more articles by Kristen Deyo.
Subscribe to get our new blogs delivered right to your inbox
Other insights you might like