By Andrew Macey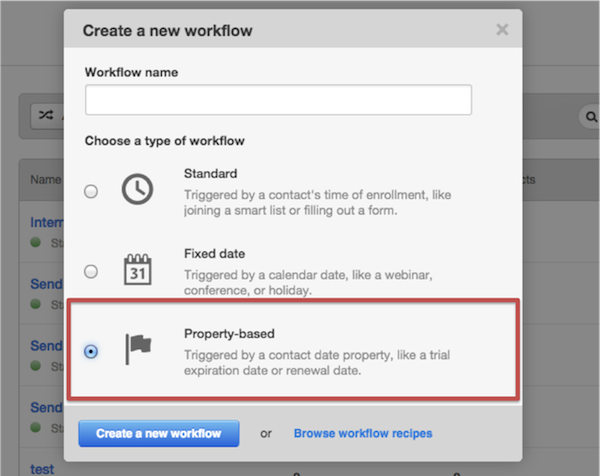 Customer happiness is something every business wants to achieve. Not only does this increase the lifetime value of customers, but can also lead to new business. It's often said that the best customers come from existing client referrals. In fact, a study at the Wharton School of Business at the University of Pennsylvania found that clients from referrals are 18% more likely to remain a customer, and generate 16% more in profits as well. With these referrals being so valuable, it's important to stay front-of-mind with existing customers and keep them delighted. Using HubSpot Workflows, we can do just that. Why not email your customers or contacts on a day that's important to them; their birthday, customer anniversary, renewal date, etc. - wishing them well and even offering a special promotion just for them. When customers are delighted, they are more likely to refer their friends and colleagues your way.
Background on the HubSpot Workflows:
HubSpot is a fantastic software that not only helps you generate new contacts, but also encourages you to qualify and stay in touch with existing ones. That is where the Workflows plays a big role. This is HubSpot's marketing automation software, which allows you to trigger actions in a timely and relevant manner.
Classic examples of using marketing automation include:
Nurturing leads after they fill out a form by sending follow-up emails with custom delays
Automating internal processes such as sales notifications or contact property changes
Adding/removing a contact from a list when they take a certain action on the site
This powerful tool gives the user the ability to automate these normally manual and time-consuming tasks, and also provides data to report on the effectiveness of each campaign.
How Property-Based Workflows Enhance the Tool:
Recently added to HubSpot's tool is the ability to create a Property-Based Workflow. This allows you to center a workflow's action steps around ta particular date-based property, such as contact's birthday. This is differs slightly from the standard workflow functionality as the steps are no longer delayed from the initial starting condition, such as filling out a form or joining a list. Regardless of when someone gets entered into this workflow, the steps are executed based on their unique date.
Other use-cases for property based workflows are:
Sending an external or internal email when someone's contract or free trial is about to expire
Sending a welcome email with "getting started" tips based on customer creation date
Birthday reminders with a "Recur Annually" option
What you need to set this up:
While the workflow itself is an obvious step, there are a couple other things you will need in order to make this property based workflow work. This includes:
The date-based property in the contact record. You can set this up if it doesn't already exist, or upload the new field via a list of contacts (Remember: HubSpot de-duplicates records based on the email address)
A smart list that includes contacts with the appropriate field. Make sure the smart list option is selected when creating the list and the rules are set to Contact Property, Birthday, is equal to "DATE". Then save the list.
The workflow itself with a trigger being the smart list you created
Putting it all together:
Now that we have a list of contacts, and the date-based property to build the workflow around, we can piece this together. Create a new workflow, and make sure to select the "Property-Based workflow" option. Use the smart list you created as the initial starting condition and choose the property to center the workflow steps around.For the first step, you can choose to execute the step before, on or after the particular date, depending on when you'd like the email received.
Finally, select an email to be sent, or create a new one at this time. These emails tend to be short and sweet. They're not meant to be promotional or sales related, rather a quick note acknowledging the special day. Feel free to add in a promotion just for them or a discount if that fits your business model. When you're finished, take the workflow live. Taking this workflow live will turn on this campaign and allow contacts to be enrolled and emailed as planned. Continue to monitor these emails and update your workflow over time as necessary.
Marketing automation is a valuable piece of your overall marketing toolkit. Setting up even a basic nurturing workflow can have tremendous results when it comes to generating additional business. This example is just one creative way to use this tool; however there are many more options as well. We'll make sure to cover additional use cases in future blogs. What other ways have you used workflows to engage your contact lists? Feel free to share in the comments below!