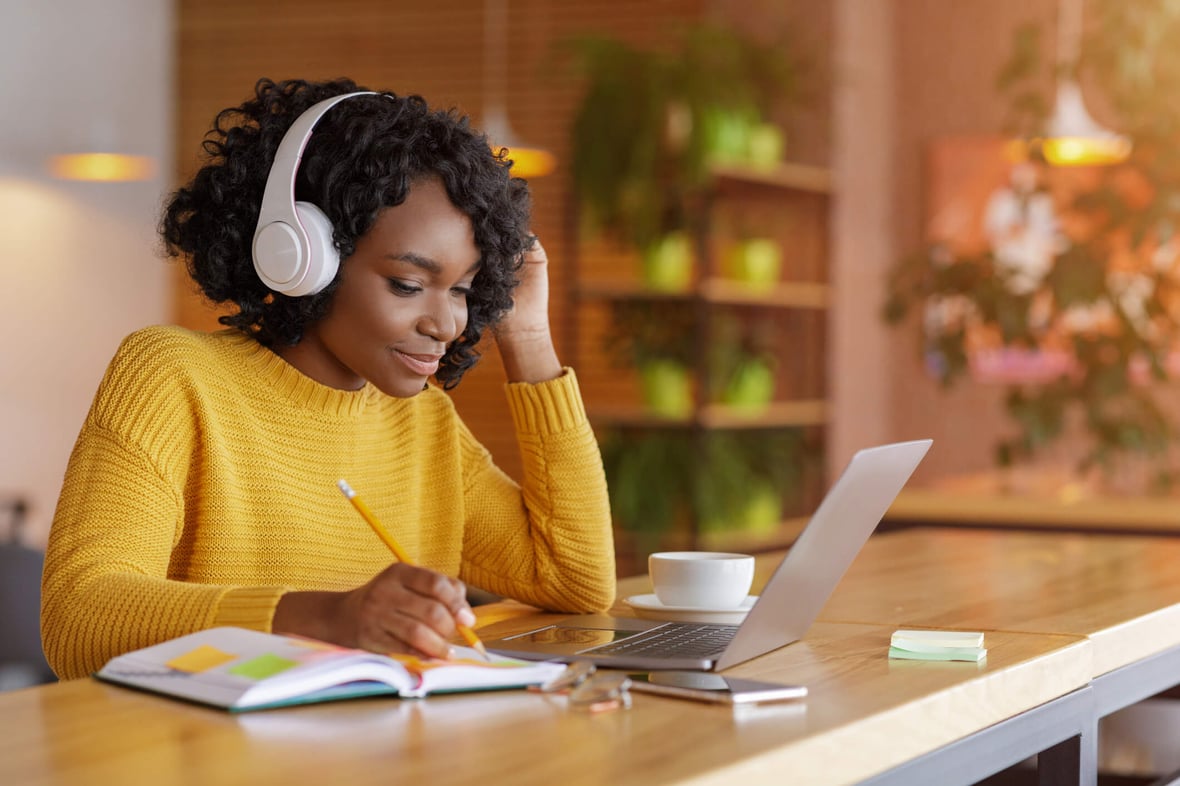 Email & Workflow Hacks for Advanced HubSpot Users
July 1, 2021
---
As a marketer, you often find yourself struggling with prioritizing your constantly growing task list. With so many to-dos every day, you feel the weight of importance from everything from trade shows to swag to digital marketing campaigns. Well, I have a little secret for you: Start using marketing automation in HubSpot, and you'll see your task list shrink (gasp!), your efficiency soar, and your revenue grow.
Marketing automation is not just a "nice to have." It's a necessity for digital marketing success.


Marketing Automation Hacks in HubSpot
Workflows, sales sequences, lead scoring, the list goes on—with so many possibilities to incorporate marketing automation into your HubSpot instance, it's hard to know where to start. We've narrowed down our favorite tactics to incorporate into your strategy.
Set Up RSS Notifications for Blog Subscribers
RSS notifications are a simple way to incorporate marketing automation into HubSpot. Once a contact subscribes to your blog, HubSpot sends out an automatic notification to your contacts letting them know that a new blog post has been published. Not only does this keep your leads in the know, it also helps you gain more visibility on your blog posts.

You can set up RSS notifications by creating a workflow with the following criteria:
Workflow Trigger: Blog Subscriber
Set Contact Property: Email Subscription Daily
Implement HubSpot Scoring
HubSpot scoring, also known as lead scoring, allows marketers to have more visibility on the actions a user is taking on the site. It is a process in which all behaviors and/or demographic information have a score associated with them, to ensure marketing is passing along quality leads to sales. Lead scoring can either be simplistic and straightforward, or extremely complex.
When strategizing your scoring, it is important to involve sales in the process. Ask them things like:
Are the leads coming to you currently of good quality?
What are things you need to know about leads prior to speaking with them?
Is there any specific criteria you would want us to immediately flag as unqualified (i.e., visits the careers page, company size is too small, and so forth)?
Lead scoring criteria can include:
Original source is organic (score: 5 points)
Viewed pricing page (score: 15 points)
Clicked on 2+ marketing emails (score: 10 points)
Contacts job title is Marketing Director (score: 5 points)
Filled out Request a Demo form (score: 30 points)
The list goes on and on—and these are only a few options you can incorporate into your lead scoring strategy.
Perfect Your Lead Nurturing
Lead nurturing is a means of building relationships with your prospects through a series of automated emails (set up via the workflows tool in HubSpot). There are many types of lead nurturing campaigns, such as:
Re-engagement
Abandoned cart
Product-focused
Educational
Upsell/cross-sell opportunities
Lead nurturing should be included in your marketing automation strategy to help bring your lead through the buyer's journey.
Key Workflows to Ultimate Success
Workflows can come in many different forms—anything from setting lifecycle stages, to behavioral-based lead nurtures, to webinar promotional campaigns. So which ones are our favorite workflows to implement into your digital marketing strategy?
Lifecycle Stage Workflows
Lifecycle stages are one of the most important factors for inbound marketing success. Remember that lead scoring I mentioned above? This is where it comes in handy! Lifecycle stages allow us to know when contacts have taken certain actions on the site—anything from filling out a form to opening a marketing email five or more times.
You can set up Lifecycle Stages by creating a workflow with the following criteria:
Workflow Trigger: HubSpot Score is greater than or equal to 30 points
Set Contact Property: Lifecycle Stage = SQL
Now, if you're new to the process and not quite ready to implement lead scoring, you can still set up lifecycle stage workflows based on actions, such as:
Workflow Trigger: Contact Filled out Request a Demo form
Set Contact Property: Lifecycle Stage = SQL
Re-Engagement Lead Nurtures
Perhaps you haven't utilized email much in the past, or you have a prospect that's been sitting in the same lifecycle stage for longer than your average time frame. This is where re-engagement campaigns come in handy.
With re-engagement lead nurtures, you have the opportunity to reconnect with your prospects through educational emails and see if they are now ready for sales. These lead nurtures should encourage prospects to take action, with the goal of determining if they are ready for a next step.
Abandoned Cart Lead Nurtures
If you're a company that has an e-commerce element, this is the nurture you don't want to miss out on! Abandoned cart workflows are some of the most important ones to increase your revenue with little effort.
These can be created by:
Workflow Trigger: Contact viewed checkout page and DID NOT proceed to the payment page
Send: Abandoned Cart Email #1
These are most successful when you send a series of emails with enticing product information, promo codes, and perhaps even emails on recent product reviews.


Workflow Requirements You Can't Go Without
We could go on for weeks about the benefits of marketing automation hacks in HubSpot, but we know you don't have all day to keep reading. We're leaving you with our final tips on setting up workflows for ultimate success.
Always Set Up a Goal
With any and all workflows, make sure you set up a goal within them. Goals allow us to automatically unenroll contacts from the workflow. For example, if you are setting up a promotional campaign based on a content offer, you won't want contacts to see these emails such as "request a demo" if they already have requested one. In this case, set your goal as "submitted form—request a demo" to ensure they don't continue to receive promotional emails relating to that action.
Suppression Lists Are Key to Success
Suppression lists allow us to ensure email efforts are not being sent to contacts we don't want to target. We don't want internal employees seeing our marketing emails; most companies don't want competitors seeing their marketing efforts; and we should always suppress unsubscribed contacts (because CAN-SPAM and GDPR ain't no joke)! Include your suppression lists under: Settings > Unenrollment & Suppression > Suppression Lists for Workflows > Choose List.
Now you're ready to hit the ground running with these marketing automation hacks in HubSpot. Good luck!

About the author
Heather Hiltzik is a director of client services at SmartBug Media. She leads a team of strategists and works with clients on SEO, analytics, lead generation, sales enablement, customer success, and inbound marketing strategy. Heather got her MBA in marketing at the University of Illinois. In her spare time, she loves to travel and spend time with her husband and three rescue dogs. Read more articles by Heather Hiltzik.
Subscribe to get our new blogs delivered right to your inbox
Other insights you might like