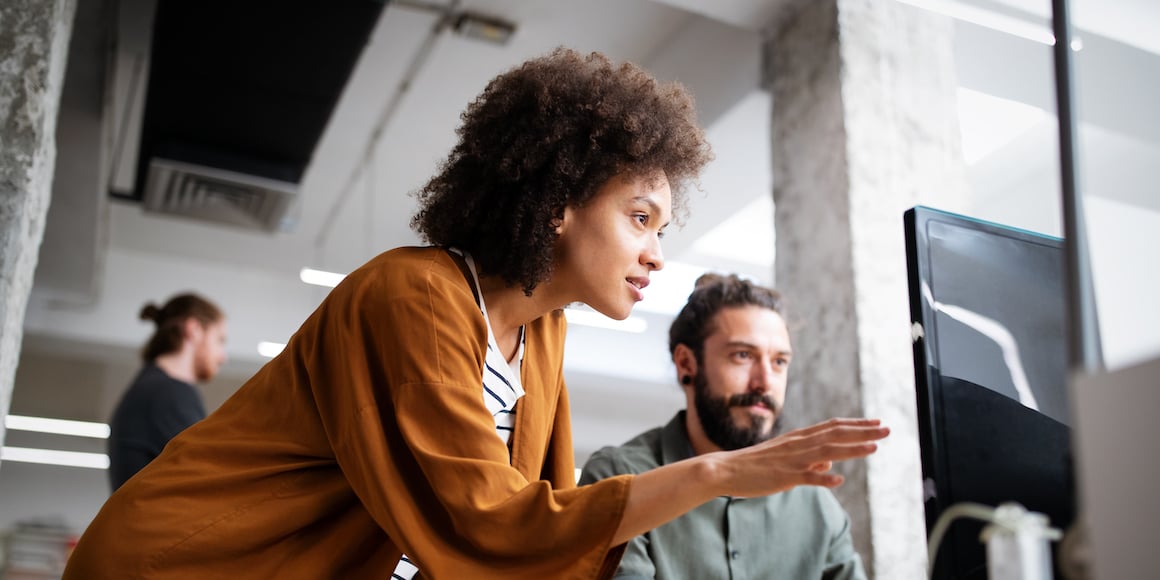 By Paige Kummer
HubSpot's custom properties feature allows users to define custom properties or "fields" outside of HubSpot's default contact properties within their customer relationship management (CRM) platform. Custom properties can be created on contact, company, or deal records and are available across the Sales, Marketing, and Service Hubs. There are limits to the number of custom properties that users can create depending on your HubSpot subscription, so be sure to verify this information. A good rule of thumb to keep your CRM platform's data clean is to create the minimum number of custom properties to accomplish your goal. It's also recommended that you use property groups to help maintain the organizational structure of your data.
When considering what custom properties to add to your CRM platform, I would recommend a good old-fashioned whiteboard session. Take the time to list out what data points are needed by each team in your organization and check to see if there is an existing HubSpot property that you can leverage to accomplish your goal:
For example, sales teams may want to know how many sites or facilities a prospect has, but service teams may be more interested in what product(s), software, or integrations the customer is using. Make sure to include stakeholders from each team to create the most comprehensive picture.
Don't forget to set the properties that are visible on each record! This is especially important for properties that sales and service teams may need to update manually.
Benefits of Creating Custom Properties in HubSpot
Custom properties are key to tailoring the data available in your CRM platform to meet the needs of your industry. Using custom properties in a CRM platform can help you:
Track or integrate data from multiple sources in a single place by creating custom properties that map to other applications and integrations you use alongside your CRM platform.
Augment data collected on forms (or collected on prospecting calls) to be aligned with your industry, customer, and the needs of your internal teams.
Target segments or lists to improve message open and conversion rates by sending your message to a laser-focused audience.
Streamline the handoff from marketing to sales and service teams by providing relevant information for all teams in your organization.
Custom
Properties

Worth Tracking in HubSpot

Regardless of industry, there are a few custom properties that every HubSpot user should track:
Upgrade or cross-selling potential (drop-down selection or checkbox): Identify enhanced revenue opportunities within your existing customers and at every stage of the customer journey.
Referral or referred by (checkbox or single-line text)*: Recognize existing customers and referrers to build rapport and encourage positive word-of-mouth marketing.
Contract renewal/expiration (date field): Celebrate your customers' and prospects' special day. Use date fields for subscription anniversaries, contract renewals (yours or your competitors'), or expiration dates.
*This property can be used as a hidden property to provide referral-specific landing pages or forms and for loyalty programs, or to offer referral bonuses to your most loyal customers.
Creating Custom Properties
Creating custom properties with the HubSpot CRM platform is simple. Before setting out to create new properties, think about what type of custom properties will help you best accomplish your goal and where to locate the custom property. HubSpot allows custom properties on the company, contact, deal, or ticket. For example, you might want users submitting a support ticket to include the web browser that they used in the ticket.
To begin creating a new property:
Click the settings icon (gear).
Navigate to "Properties" under "Data Management" in the left menu.
Click the orange "Create property" button.
Complete the form to complete your custom property.
For the most up-to-date instructions on creating a custom property, visit HubSpot's Knowledge Base.
Important: Minimize the number of properties that allow users to type in their responses and opt for drop-downs, checkboxes, date pickers, and other properties that enable users to select their answer from a predefined list or range. This will help maintain the integrity of your database for longer.
Suppose you used a single-line text for a state/province/region property instead of a drop-down menu. In that case, you run the risk of misspellings, autocorrect on mobile devices, and improper responses being entered into the form and diluting your data. As a result, you also risk contacts being excluded from marketing efforts when creating lists or workflows because their misspelled region wasn't included in the enrollment criteria.


Organizing Custom Properties with Property Groups
Keep your CRM platform organized with property groups. Some ideas for grouping custom properties include:
Product-specific
Customer success
Additional demographics
There is the potential for "too much of a good thing" for custom properties in HubSpot. Remember: Create the fewest number of custom properties to accomplish your goal with input from each of your organization's teams, and you will thank yourself for the foresight when it comes time to send a marketing email, leverage smart content on your website, or verify the hygiene of your database!
Marketers, revenue, and service teams can benefit and customize their HubSpot experience with custom properties. Watch our "SmartTake: What's New with HubSpot" to keep up to date on the latest features.

About the author
Paige Kummer is a Marketing Strategist based in Washington State. When she is not educating her clients on best practices and creating killer content, you can find her spending time with her husband, twin sons, 2 dogs, and 10 chickens Read more articles by Paige Kummer.
Subscribe to get our new blogs delivered right to your inbox
Other insights you might like