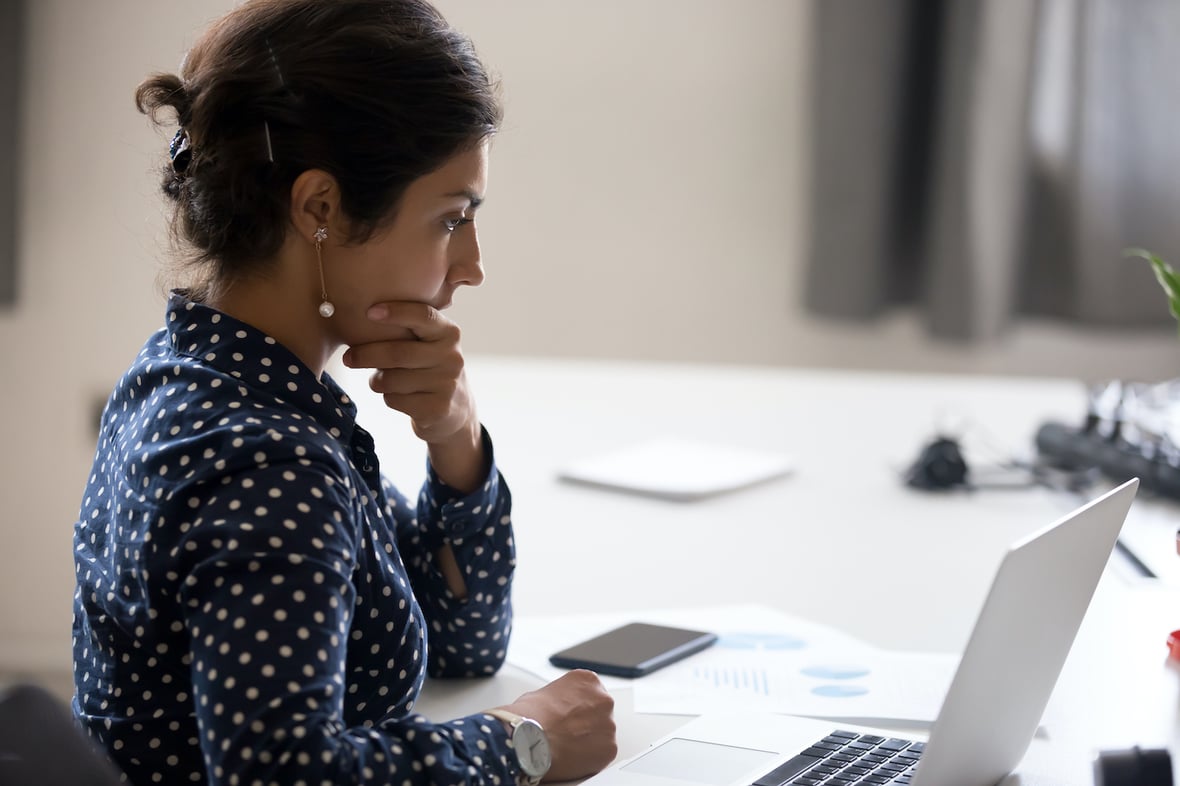 Database Cleanup: How to Clean Bad Data and Duplicates in Your CRM
June 4, 2021
---
"Clean up, clean up, everybody do your part!" Does anyone else remember this rock-n-roll preschool jam? It is a classic that still rings in my head when I am deleting emails, tidying up workflows and files, or vacuuming the living room.
There is one main reason we are taught to clean up after ourselves: Organization is essential to getting anything started.
If you can't find your keys, then you can't go to the grocery store.
If you're sick in the morning, then you can't make breakfast for the kids.
If your computer doesn't turn on, then you can't log into work!
Are you picking up what I'm putting down? Organization reduces unwanted chaos, and this is true in most aspects of life. For the purposes of this article, having a clean database is an essential step in driving your marketing efforts and ensuring qualified and sustainable success in your data as you grow.


Getting Started with Data Cleanup for Any CRM
To understand the current state of your data in your customer relationship management (CRM) platform, you first must successfully answer these four questions before proceeding any further:
Is my data trustworthy?
Is my data complete?
Is my data accessible?
Do I have consent?
If you answered "yes" to all of the above, congratulations. You, my friend, are doing a spectacular job.
If your answer to any of the above questions is "no," then consider completing a data cleanup. Taking a good look at your data to identify the "nos" will put you on track for overall analytics you can trust. This is priceless when it comes to adjusting your marketing approach in the future and sustaining a profitable Buyer's Journey in the long run.


CRM Data Cleanup Overview
Taking the first step is the hardest part. So, let's jump into this process together:
I will reference two CRM platforms below that our company partners with, HubSpot and Marketo, but know that with a few modifications, these steps really can be applied to any CRM platform on the market.


Workflows and Protocols: Build a Clean Foundation
Initiating a data cleanup can be done in a few different ways.
In HubSpot, the easiest is to start with a HubSpot portal audit and be sure that your HubSpot tracking code is properly set up on your website. You may also want to consider using HubSpot workflows to clean up some of that "dirty data," and putting on your detective hat to determine how that data got so messy to begin with. Update your suppression lists (or blocklists) with competitors, internal employees, or other unwanted recipients to review or delete.
For Marketo, update your lead lists by creating a protocol for deleting records, and set a reminder to delete records you don't need.


Duplicates: Don't Double Your Data Cleanup
For the duplicates on your radar, it's important to note that HubSpot automatically deduplicates contacts by email address, and companies by the domain name. Another approach is to use "Object IDs" in your file import to deduplicate the following:
Contacts
Companies
Deals
Tickets
Additionally, users in a Hubspot Professional or Enterprise account can manually manage suggested duplicates by using the duplicate management tool.
With Marketo, check out the possible duplicates to find and merge these records. Afterward, agree upon a system your whole team can use to maintain clean data going forward.


Time and Effort Create Accuracy and Reliability
Data cleanups are time-consuming no matter your CRM platform, but the work guarantees accurate and reliable data. Once you have an agreed-upon plan to clean up your database, the best thing you can do to prevent the same chaos in the future is to actively revisit your strategy, set reminders to check in on your team, and no longer fear data cleanup.
Think of it this way: Data quality is like keeping your house clean, because the job is never done—especially if you have any children or pets running amok. But if you have an organized approach, cleaning gets a lot easier. Sometimes it can even be fun ... but only if you remember to sing the "Clean-Up Song" as you go.

About the author
Delanie Nelson was formerly an Inbound Marketing Strategist at SmartBug Media near Orlando, FL. From branded storytelling, graphic design, videography, photography, content writing, sales and trade-show operations, Delanie has no fear of the unknown should there be a worthy ROI. In her extra time you might be able to find her playing hide-n-seek with her family, emphasis on might...she is an expert hider. Read more articles by Delanie Nelson.
Subscribe to get our new blogs delivered right to your inbox
Other insights you might like