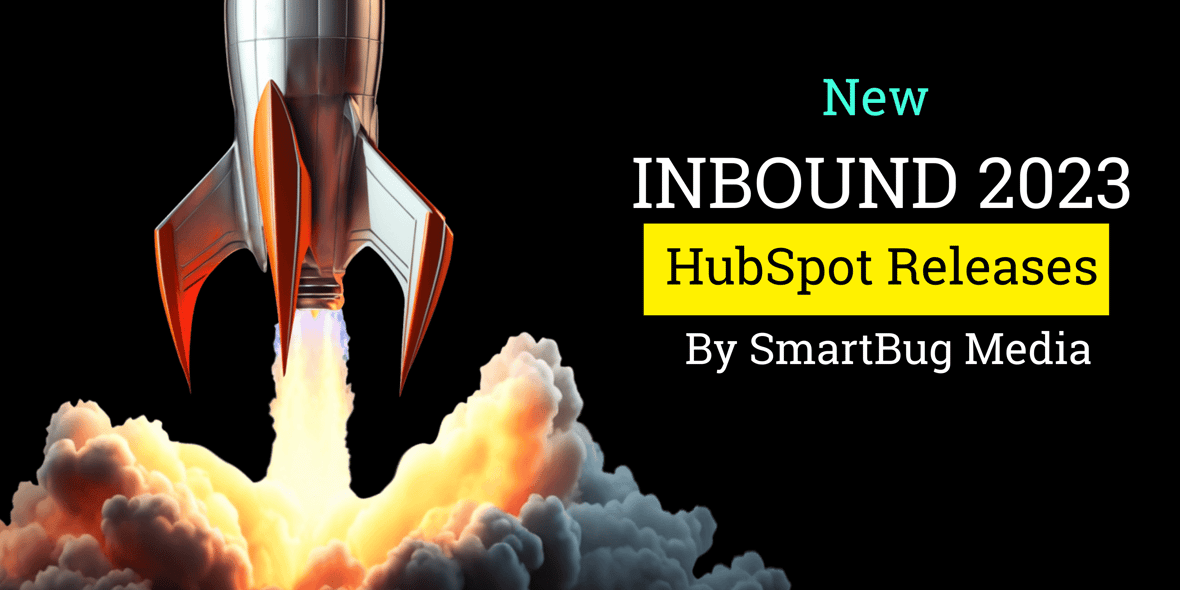 By Paul Schmidt
As business leaders, we frequently experience internal inefficiencies—and then spend significant time figuring out how to work around them so we can get results. We want the best for our organization, but we also want what's best for our teams, users, and customers. Conflicting priorities can stand in the way of improving business procedures to advance the company.
One foolproof solution to this all-too-familiar dysfunctionality is implementing a unified customer relationship management (CRM) system. Such platforms aim to harmonize operations and centralize data for more efficient processes across the board. HubSpot's CRM in particular offers myriad features for developing and refining these processes with ease. For this reason and many others covered below, leadership no longer has an excuse not to switch over to this superior software.


Why Migrate to HubSpot's CRM
One of the most important characteristics of your CRM is its degree of user-friendliness. An accessible software will have the following three main characteristics:
Maximum extensibility: HubSpot's CRM can be tailored to specific needs or integrated with other tools to enhance overall functionality within a business. It allows for the development of unique views for each individual in your organization, versus forcing everyone from the sales rep to the CEO to see the exact same layout of information.
Intuitive interface: HubSpot's innovative, interactive design caters to both beginners and experts. This characteristic enhances the user experience and minimizes the learning curve.
Integration potential: HubSpot allows for no-code integrations with hundreds of third-party apps. These easy-to-implement connectors ensure that existing processes can be easily transferred without sacrificing productivity.
Usability isn't the only trait that sets HubSpot apart from other CRMs. HubSpot also ranks incredibly high in terms of cost-effectiveness, with even its unpaid version offering more functionality than many subscription-based platforms. These freemium versions allow organizations to see value in HubSpot even for users who just need read-only access.
Additionally, HubSpot's CRM uses a unified database that combines marketing, sales, CMS, operations, service, and commerce hubs. By offering a comprehensive toolset under one umbrella, this cohesion allows for better data consistency and workflow automation.
The Power of Analytics
Customizing data fields, associations, and reporting configurations ensures that the CRM captures and presents information in a way that aligns with the company's specific data requirements. This leads to better decision-making thanks to accurate, relevant reporting dashboards.


Overcoming Common Obstacles
Despite its strengths, many organizations will still hesitate to make the transition over to HubSpot's CRM. Often, this apprehension is caused by misinformation surrounding the complexity of the migration or integration process. We detail and debunk a few of these misperceived obstacles below:
| | | |
| --- | --- | --- |
| OBSTACLE | MISCONCEPTION | REALITY |
| Fear of a complicated migration process | A large-scale transition is highly complex and risky. | HubSpot offers numerous tools and resources to streamline migration, making the process very manageable. HubSpot also works in close collaboration with dozens of accredited integration partners to help with the transition. |
| Worries about integrating existing tools and systems | HubSpot won't integrate efficiently with platforms or software currently in use. | HubSpot facilitates seamless integration with hundreds of third-party applications through its Operations Hub. |
| Risk of losing specific features or functionalities | HubSpot lacks advanced customization options. | HubSpot's customization capabilities—such as custom cards, objects, and associations—are robust and often exceed competitors'. |
| Concerns over lack of technical support during and after migration | HubSpot doesn't provide adequate ongoing customer support. | HubSpot offers extensive global support and resources, including a vibrant community of users and thousands of agency partners. |

The Latest HubSpot CRM Customization Capabilities
The ability to easily customize various cards, features, and functions within the system is incredibly important for executing a successful CRM migration and integration. Customization facilitates the integration of the CRM with your existing tools, systems, and workflows.
Additionally, tailoring the CRM system to match existing processes and desired functionalities eliminates unnecessary workarounds and focuses on what's essential for the business—not to mention that a customizable CRM allows for flexibility as the business grows and changes. It can be adapted over time to meet evolving requirements, ensuring long-term relevance and value.
With more tools than ever, HubSpot's ever-increasing customization potential makes migrating to its CRM a no-brainer. Some of the newest capabilities that make this transition even easier include:
More granularity in CRM record page editor: Use reports to customize record data and filter results according to specific business roles or objectives.
Eight supplemental CRM data components (including Report, Association Table, and Stage Tracker): Customize the record page view by team, and build custom cards according to specific properties to better visualize data.
The ability to build UI extensions with React as front-end: Powered by the coding language React, this feature allows users to build out richer and more interactive functions using record cards.

Example of how to easily create a new customizable CRM card for any record:

Keeping HubSpot on Your Radar
HubSpot's CRM is an all-in-one platform that provides differentiation and competitive advantage by enabling unique customer experiences and operational efficiencies that are hard for your competitors to replicate. These advantages, in addition to high integration potential and scalability, make this CRM option the clear right choice for organizations of almost any size.
Most importantly, the maximum extensibility ensured by HubSpot's CRM allows the platform to grow with your organization, contributing to more efficient and targeted customer engagement. The more extensibility you have, the better your ability to mold your CRM to your business processes versus having to mold your processes to the capabilities of your CRM.
When getting started with HubSpot, it's helpful to have an experienced guide in your corner to offer support and supervise the migration and integration processes. As a long-standing HubSpot partner, SmartBug has the technical skills, years of expertise, and even former HubSpot employees on staff to facilitate a smooth and efficient transition to your new CRM.
To keep your finger on the pulse of everything new within HubSpot, check out our recent SmartTake Webinar Series: What's New with HubSpot for all the latest and greatest updates on the platform's advanced functionalities.

About the author
Paul Schmidt is a director of client services at SmartBug Media. He works with clients on SEO, analytics, lead generation, sales enablement, customer success and inbound marketing strategy. He previously worked at HubSpot, helping develop inbound strategies for over 200 clients. His past clients include: Travelers Insurance, Unilever, and the SABIAN Cymbal Company. Paul studied percussion in Las Vegas and got his MBA in marketing in Boston Read more articles by Paul Schmidt.
Subscribe to get our new blogs delivered right to your inbox
Other insights you might like