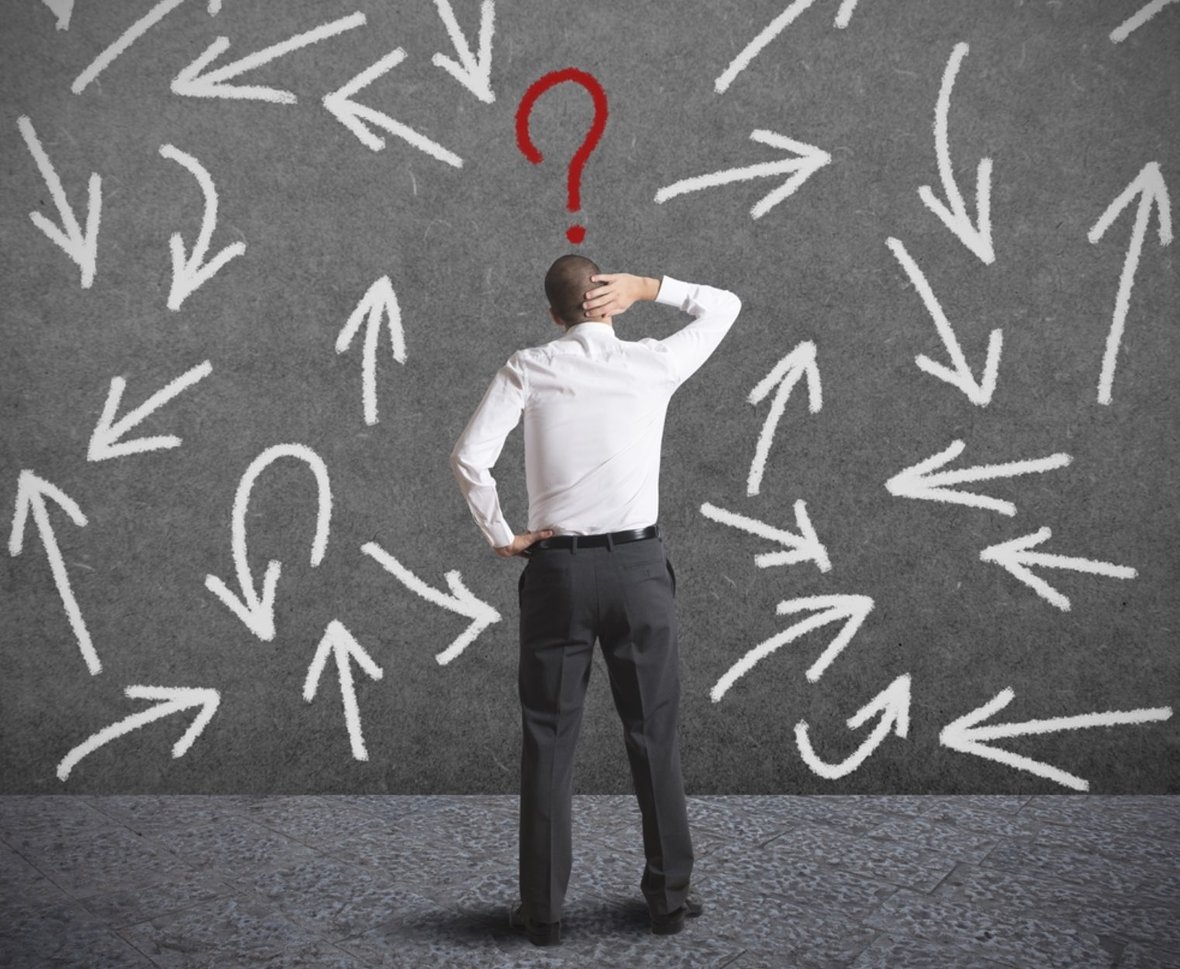 How to Tell if Your Inbound Marketing Agency Knows What They're Doing
August 22, 2014
---
By Dolly Howard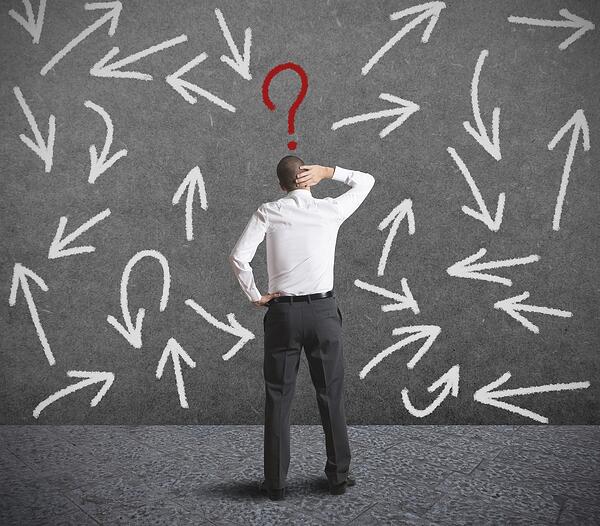 Sometimes you can get starry-eyed in the glitziness of website design and an expansive portfolio brimming with noteworthy client logos when hiring an agency to handle your inbound marketing. However, after the initial honeymoon phase has passed, you may find yourself wondering if the company you chose actually understands inbound marketing. Hopefully, you weren't distracted by the popularity, flashiness, cheap pricing, or even high pricing when selecting this agency. But if you did and now you're experiencing buyer's remorse, here is a checklist of things to look for to determine whether or not this inbound marketing agency actually knows what they're doing:
1. They have credible, up-to-date qualifications and industry knowledge.
Some companies may be really good at selling a third-party marketing software, but may not be knowledgeable in high-level inbound marketing strategy nor how to leverage the tools they peddle. At the very least, your inbound marketing agency and those who will be working on your account should hold an up-to-date certification from a credible program. At SmartBug Media, all senior consultants and associates are HubSpot certified in Inbound Marketing.
It goes without saying that an inbound marketing agency that knows what they are doing will stay up to date with internet marketing trends, SEO, email marketing, new marketing tools and tactics, and the like. Moreover, they should be staying on top of your specific industry news and trends as well. It makes sense—you decided to hire an inbound marketing agency because you realized that this was something you can't do alone and do well. So hopefully you hired people who are smarter than you, can teach you something new, even about your own industry, and will bring more to the table than if you had kept your marketing in-house.
2. They implement the best practices they preach on their own company brand.
This one is simple—they walk the talk. Their website is SEO-friendly and not built on flash, have cheesy animated intros, or take 30 seconds to load. If their own website is so 2005, then it's time to look elsewhere—they clearly don't take the time or care to keep their own website up to date, so how can they be trusted to maintain yours.
Another thing to check off your list of must-haves for an inbound marketing agency is a current blog that isn't only about news releases or product/service updates. Quality blogging is one of the most apparent signs of an agency that understands inbound marketing. Look for a blog that uses best practices in their articles—keyword-friendly content, title, links, proper formatting, social share buttons, images, etc. This blog should be updated regularly, at least once a week if not more.
If the agency is offering to create premium content, such as white papers, case studies, ebooks, etc. shouldn't they have some of their own premium content on their website for you to download? Not only do these premium content show that they walk the talk, but it allows you to judge the quality of work they intend to put out for you. If they don't have any case studies showing increased ROI with past clients, or don't have landing pages where you can fill out a form to download one of their marketing ebooks, then you're better off finding another company.
3. They show you evidence of what they've been doing.
While you might not get first page rankings or an explosion of traffic and sales in your first month (or even second month), the marketing agency will share with you the hard work they've been putting in towards growing your traffic and conversion rate. Their processes won't be hidden behind smoke and mirrors with phrases such as: "Well, you probably won't understand" or "Our process is confidential and proprietary." They don't generalize answers or dodge questions. Inbound marketing is all done digitally and this can easily be tracked. Your inbound marketing agency can and should be able to provide you with a detailed list of everything they've done to improve your conversion rate—whether that be changes to your webpages to improve on-page SEO, lead nurturing campaigns that increase sales, or pay per click advertising.
4. They offer sound recommendations based on expertise and experience.
Their recommendations should make sense to you. One principle many money gurus teach is that if you don't understand it, don't buy it. This same principle applies here. The marketing consultant shouldn't try to confuse you with marketing jargon and buzzwords, but rather will take the time to teach and explain inbound marketing to you so that you can easily contribute to blog and offer ideas. This is a partnership that should be encouraged by the agency.
Even if you have only contracted this agency for a one-time project, such as an ebook, they should be able to share with you a big picture and long-term solution. Inbound marketing is never about one-and-done, but rather it is centered on building a strong online presence for your brand and creating automated processes for lead conversions.
5. You see results.
When you sign with a marketing agency, there are certain expectations that you establish together from the very first day. As long as you have set clear goals from the beginning, you can measure the results. Things you want to hear from your marketing agency are:
"We boosted your traffic." Not just any kind of traffic, but targeted traffic. The visitors you attract should spend time on your site and navigate to other webpages. This shows that the keywords used and content your marketing agency is producing is attracting the right potential leads. These searchers were looking for something specific and having landed on your site, you delivered on that promise.

"We increased leads." Sometimes you might see overall traffic numbers decrease, but a high conversion rate. This is actually a good thing because it indicates that your visitors are most likely the right ones. The marketing agency is differentiating the traffic to weed out the unqualified leads and providing enough incentive to get them to fill out a form to download premium content.

"We increased sales." Need I say more? This is typically what every client wants to hear. A sound inbound marketing strategy will result in increased sales.
During the end of month report, the things you hear should not be fluffy numbers. You don't need a consultant to tell you how many sales you received in the last month—you can see that for yourself in the data. Instead they should spend the time telling you the story of how your marketing campaign is bringing in leads and revenue. You should hear things like:
"In the previous month, we noticed that this marketing campaign was getting mostly direct traffic. We had decided in our last end of month meeting to spend this month growing the organic traffic by blogging more about this particular topic to grow SEO rankings on these keywords. In addition, we sent out an email campaign to your current customers that meet this targeted buyer persona. As you can see, the growth of these particular keywords in page rankings have increased, the percentage of organic traffic doubled for this campaign, there has been an increase in sales qualified leads, and ultimately more sales in this month."
Does your inbound marketing agency meet the above criteria? If so, good for you! You made the right choice. But if not, then it is time you find an inbound marketing company that knows what they're doing.
Do you have anything to add to this list?

About the author
Dolly Howard was formerly Director of Marketing for SmartBug Media. Previously she worked as a senior marketing consultant leading SmartBug Media clients in strategy for lead conversion improvement and total marketing ROI. As a past HubSpot employee, Dolly is excited to share her knowledge and help enterprise companies grow their business. Read more articles by Dolly Howard.
Subscribe to get our new blogs delivered right to your inbox
Other insights you might like