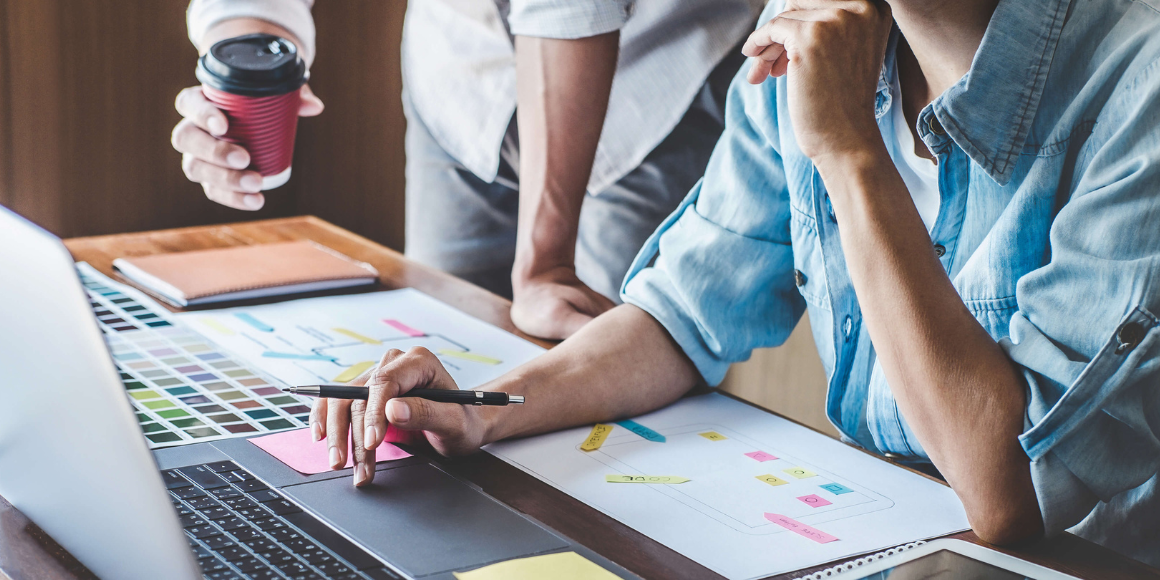 How to Build a Thriving Content Strategy While Keeping Up with Google's Constant Updates
February 15, 2023
---
By Patti Myers
As marketers, the joy (and sometimes the frustration) of the role is that it's constantly evolving. What worked last year—or last quarter, for that matter—might not work today, tomorrow, or ever again. There's a delight in never quite mastering your craft, especially for those who love having an endless wellspring of things to tinker and experiment with—but it's also frustrating, particularly in times of economic downturn, when you're looking to recession-proof your marketing.
The same applies to content strategy. With the plethora of updates coming from Google, evolutions in search behavior, the rise of video, and constantly evolving SEO best practices, optimizing a thriving content strategy for your brand can be a full-time job in itself.
In this article, we'll explore how to build a thriving content strategy without getting slowed by the gravitational pull of Google updates.
The Good News: Google Changes, but the Principles Don't
Let's start with the good news: although Google is a vehicle for your content (and a very valuable one at that), it shouldn't dictate the core purpose of your content strategy. HubSpot defines inbound marketing as "a business methodology that attracts customers by creating valuable content and experiences tailored to them.".
It's worth repeating: creating valuable content and experiences tailored to them.
So, though it's important to stay on top of Google's algorithm updates and to never rest on your laurels when developing your content strategy, seeing the announcement for a new update is not a sign that you need to abandon ship and completely disregard your content strategy. As long as you are providing helpful, unique, and valuable content that resonates with your audience, you only need to adapt your strategy to Google's playing field to make sure your content is delivered to the right people at the right time.
"It's important to remember that Google makes tweaks to its algorithm almost every day. The best thing you can do when creating content is to ensure you understand the question you are answering and match the intent of your reader," says Compose.ly's Head of Growth Marketing, Nicole MacLean. For more information on how to "algorithm-proof" your content strategy, check out their on-demand webinar.
A Brief History of Google's Algorithm Updates
To understand exactly what has changed as a result of Google's updates in recent years and identify common underlying themes, let's look at Google's update history.
Google's algorithm over time has adapted to search behavior—but perhaps more importantly, its goal remains the same: to provide the quickest and most helpful search results to a query for a user.
Panda: This 2011 update sought to punish plagiarized and duplicate content, keyword stuffing, and spammy content

Penguin: This 2011 update levied punishments for sites that purchased backlinks.
Hummingbird: In 2013, keyword stuffing got another major N-O from Google. Google also started to understand related terms rather than requiring exact phrase matching.

Mobile: This 2015 update punished sites without mobile-optimized content. Google cares not only about what people are searching for but also about how people are searching.

RankBrain: 2015 was a big year for Google updates. RankBrain was an expansion of Hummingbird and is widely thought to be the update that made it matter not only what a user was searching for and how but also who was searching for it.
Medic: This 2018 update is widely thought to have affected medical websites and other websites that provide serious and important information, giving more weight to credibility in rankings. Are you not a lawyer? Google is now smart enough to know that you shouldn't be giving legal advice.
Bert:

In 2019, Google is getting better and better at understanding search queries and punishes poorly written content. Copywriters everywhere rejoice.
Core Updates and Beyond: Since 2017, Google has shifted from its (sometimes amusing) named algorithm updates and instead announces "core" updates. In fact, in 2022, we had two!
All of this to say that when you look at the history of Google's algorithm updates and what it means for your content strategy, it tells a compelling story: Google is rewarding unique, beneficial, authoritative content. It wants to deliver people helpful content that solves their problems.
No matter what 2023 brings in terms of core updates, we can build our content strategy with the knowledge that if we are solving our audience's pain points and providing value with high-quality content, we are in the clear.
How do we use all of this information to build a thriving content strategy? Let's dive in.
What Is Content Strategy and Why Is It Important?
An important thing to note before going much further is that a content strategy is so much more than what you create to rank on Google.
Content is the slide deck you put together for a prospect, the social media post your audience engages with, the webinar that had that one really engaged prospect, the helpful email that comes at just the right time, the success kit that delights your newest customer, the partner resources that make them refer their network.
Of course, it's also blog posts, downloadable content, and your website—but don't lose sight of the forest for the trees. Content touches every aspect of your inbound flywheel.
A content strategy is the strategic plan that an organization adopts to meet their business goals or objectives. It can include written content like blog posts or pillar pages, audio content like podcasts, video content like unboxing videos, physical content like mailers or books, designed content like infographics ... the list goes on.
Your content strategy should also be designed with the entire organization in mind—not just marketing. From marketing to sales to service, content is what keeps your flywheel in motion.
Tips to Build a Thriving Content Strategy
Start with Your Who—and Update Your Buyer Personas
If we know and agree that the purpose of inbound marketing is to "attract customers by creating valuable content and experiences tailored to them," then we need to know who those customers are.
If you don't yet have buyer personas for your organization, create them now, and then consider these questions as you think about your content strategy:
Where does your audience spend their time?
What social media platforms do they use, if any?
Do they watch video content? Do they prefer to read?
How do they like to communicate? Phone and video calls? Email? Do they hesitate before booking a meeting?
If you already have buyer personas, when is the last time they were updated? It's easy to get frustrated with Google if your content takes a dip, but when was the last time you checked in with your customers to make sure that their needs haven't changed or that their search habits are still the same? With the rise of digital fatigue, it's possible that what worked even a short time ago might no longer resonate.
In the past two years, economics have shifted dramatically, and the way we live and work has changed significantly—have your personas changed too?
Be Agile, but Don't Dilute Your Efforts
Don't get me wrong, hopping on trends and taking advantage of newsjacking isn't necessarily a bad thing—but it's not a strategy.
As we saw when reviewing Google's updates, they are constantly changing how people search and interact with content. But that doesn't mean that everytime you hear about a new development, such as TikTok as a search engine, you need to completely upend your strategy. Is your audience on TikTok? Are they searching for solutions to the problem you solve on that platform? Is investing in a new channel going to detract from the strategy you're currently executing?
Marketing is always changing, so it's never a bad idea to try something new, but be wary of throwing out the baby with the bathwater if your content strategy is rooted in solid foundations and research.
Stay Up to Date
Google doesn't always provide a lot of context or a lot of help for what has changed in a given core update, or even a minor update, but it's still important to be aware. If nothing else, knowing what's new can help you identify the cause behind organic traffic drops for specific pages or pieces of content—and then update accordingly.
Tracking your target keywords is a critical piece of this. If you know an update happened the month before, and suddenly a page or two takes a dip, you can hone in on the pieces of content that took your place. What are they providing to your audience that you are not? Analyzing what's happening with your SEO can help you ensure that you're not constantly behind the eight ball.
Boost Your Content Strategy with our SEO Worksheet
If your content strategy includes SEO-optimized content, it can be overwhelming trying to decide where to start or where to pick up and run. Download our free and easy-to-use SEO worksheet to jump-start your journey to SEO success. The worksheet provides step-by-step instructions for on-page SEO, guidelines for structural SEO, and strategy recommendations.

About the author
Patti Myers Patti is a Marketing Strategist based in Florida. She's passionate about solving problems and reducing friction. Holding a degree in psychology, she also enjoys paying homage to the human aspects of marketing to create effective campaigns. Outside of work, Patti enjoys spending time outdoors, reading, and dancing classical ballet. Read more articles by Patti Myers.
Subscribe to get our new blogs delivered right to your inbox
Other insights you might like