Content Calendar Template
February & Valentine's Day Campaign Calendar Template
Remove the guesswork on what and when to send.
Get Your Copy Now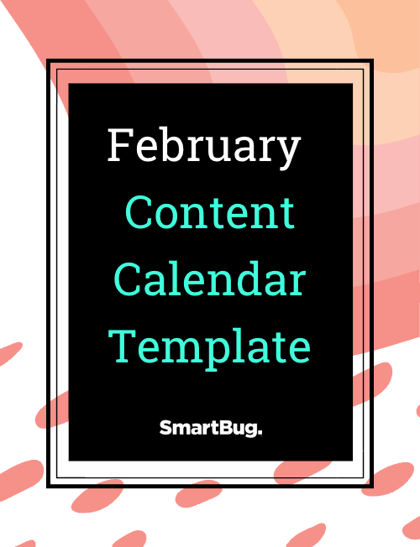 When most people think about holiday sales, their first thoughts are probably of Black Friday, Cyber Monday, and Christmas. But shortly after the new year comes a big sales opportunity: February. Yep, the whole month.
February is a month of love, friendship, and connection. Not only is it a time for people to show love to those they're closest to, but it's also a month for brands to show appreciation for customers.
The obvious holiday—Valentine's Day—isn't the only celebration to take advantage of. From Singles Awareness Day to Black History Month, brands have a number of opportunities to show customer appreciation through sales, personalized content, and even free or limited-time product gifts with purchases.
This content calendar will help take the guesswork out of what and when to send your campaigns in February. We've done the hard work for you.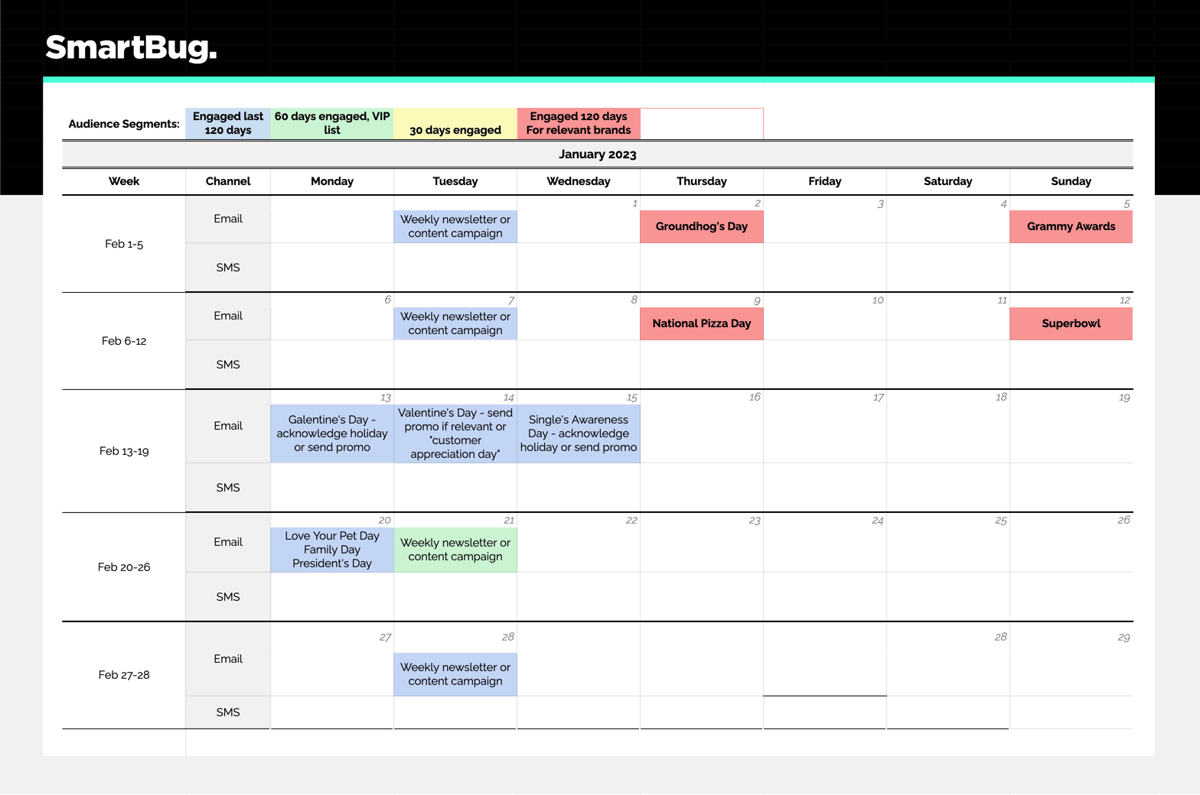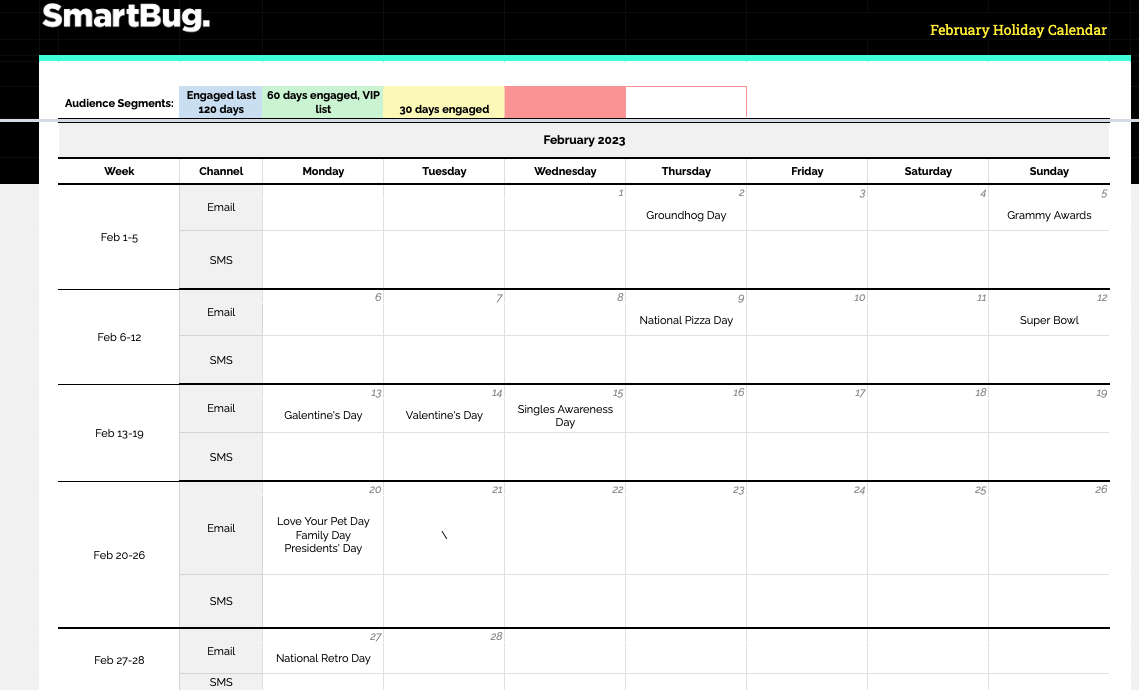 Some tips to get you started:
If your brand sees a high volume of sales for Valentine's Day, experiment with a 14-day V-Day advent calendar this year.

Not everyone is in a relationship. Create content and gift guides for friends, for singles, for family, and for pets to make sure you don't alienate a part of your audience. You can even celebrate a customer appreciation day if your products aren't related to the day of love

Don't forget, February is Super Bowl month, one of the most watched events of the year. Your customers will be with friends and on their phones - try to tie in your brand to the Superbowl in a fun way and you'll drive some unexpected sales
Your Content Calendar Awaits
Fill out the form to get your template.