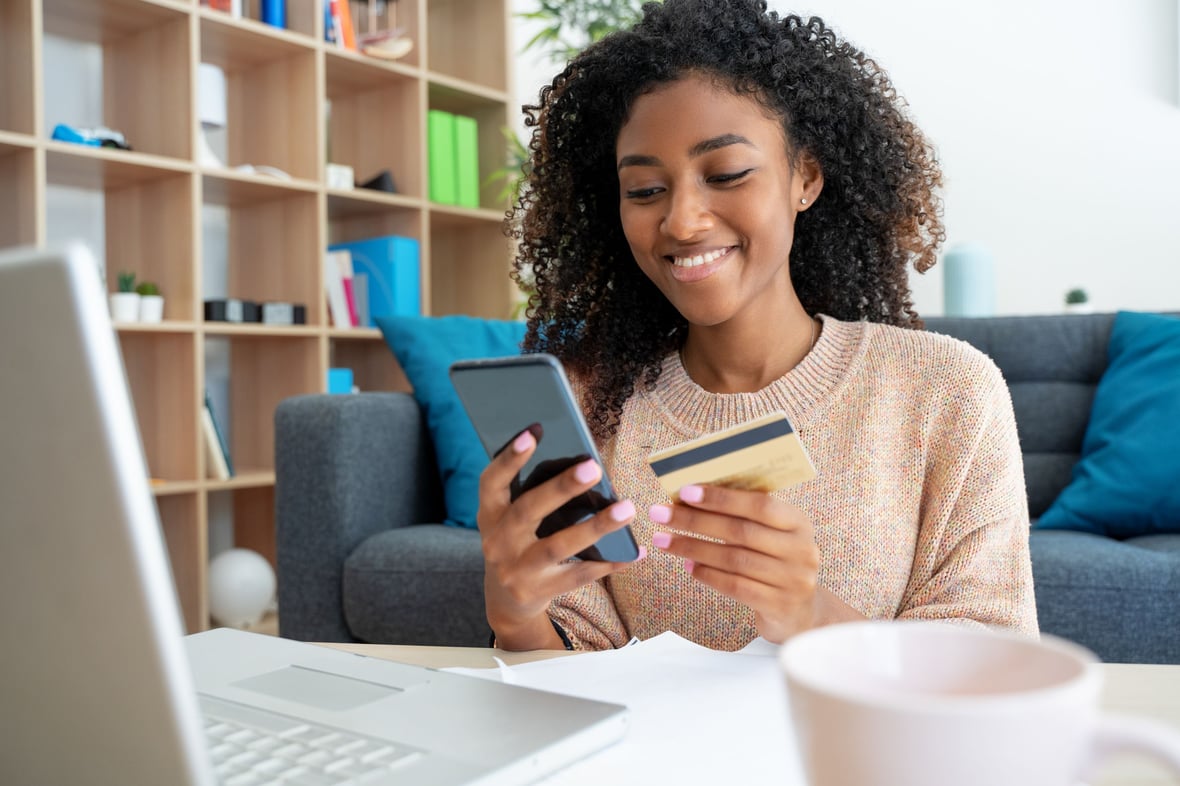 E-Commerce Marketing: Why You Should Invest in Repeat Customers
March 23, 2022
---
Too many e-commerce companies focus on attracting and engaging, forever reaching for the first transaction. Without question, new customers are crucial, but investing effort into connecting with repeat customers is just as important.
Why? The cost of customer acquisition is much higher than marketing to repeat customers. Plus, loyal customers bring their friends. It's not all about deals and promo codes—even though your customers will always love deals and promo codes. When it comes to retention marketing, it's also about connecting with storytelling.


Customer Retention Marketing is a Proven Win
On average, online stores earn 43 percent of their revenue from repeat customers—which should be enough reason to target current customers. For e-commerce organizations that invest in cultivating repeat customers, that number only increases.
So, what exactly is retention marketing?
Retention marketing simply encompasses all the strategies a brand would use to make a customer come back. It's all about keeping your delighted customers delighted.
It's a simple concept, but the execution is a bit more complex. Maintaining relationships of any sort takes work, and the same is true of the relationship between an e-commerce business and their customers. You don't want your loyal customers to wonder what you've done for them lately—and that means you must know your customers, not just their demographic info.
Use what you know to create content that gets personal.
Take the data you've gathered about your customers to cultivate content that resonates with them. Then think of content ideas that will make them daydream. Are they taking your new fashions to a summer music festival? Are they running a mile in your sneakers? Are they kicking back and enjoying a lovely view with their favorite beverage?
To truly perfect your personas, look at data such as how often they buy, where they live, how much they are willing to spend, and answers to questionnaires. Then use what you know about your customers to create the right content strategy.
To make sure you know what you need to know, keep actively engaging with your customers. This means:
Continually asking for feedback to keep personas fresh, so you don't take your customers' likes and dislikes for granted
Creating email marketing campaigns that show your products interacting in your customers' lives
Giving loyalty incentives, because everyone loves coupon codes and rewards programs
Planning and executing a strategic social media plan, so your posts reach the right audiences at the right times
Ready to learn how our e-comm marketers can help you? Get in touch!
How to Connect with Repeat Customers Using Storytelling
Your repeat customers are already well-versed in your products and pricing, and even the types of sales you may have. Continuing to market to them with promotions and discounts is fine, but you also need to send them content that is helpful, entertaining, inspiring, and educational to keep them from getting bored. (What's worse than being boring?) Plus, too much promotion without something of substance will devalue your brand.
E-commerce storytelling is less about selling your product's identified benefits, and more about sharing the idea of what your product can personally do for your customers. You're doing both sides of "show and tell."
One brand I love who does this particularly well is Faherty. They send me really useful emails and SMS messages that provide advice and show some amazing photos of travel and island life—which I love! I've bought from them at least 15 times after they've emailed or messaged me. Their content inspires me to travel and try their styles with my other clothing. I feel like I can relate to them, that they get me, and I love keeping those communication lines open.
Following this example, if one of your customer segments likes to travel, create Instagram ads of fun, happy, relaxed-looking people wearing the clothes in an enticing location. Maybe there's no way that your customer is ever going to make it to that location, but it reminds them of how awesome your clothes will look when they vacation over the summer. Or they could use your ad as #TravelGoals and get inspired to travel more—and buy more travel clothes.


Learn More About Using Storytelling to Strengthen Customer Retention
It really is about more than just the purchase transaction. If you want a customer to turn into a repeat customer, you have to connect with them—period.
For some e-commerce brands, it's easier than others. Not all brands can create stories that involve exotic locations, but every brand can create stories that resonate with their customers. The key is listening and staying connected. Give them something to daydream about.
That's where Intelligent Inbound® for e-commerce comes in. Using inbound strategies, e-commerce companies can tell their stories and leverage email and SMS to increase profits, especially when it comes to repeat customers. It's all about knowing your customers and making connections with what they care about.
Ready to level up your customer retention game? Let's talk!

About the author
Ryan O'Connor was formerly SmartBug's Director of E-commerce Growth, product manager, and sales director. He enjoys helping readers learn how to solve big business challenges through consumer psychology within the constantly evolving e-commerce landscape. Over the past 10 years, Ryan has helped 1000s of DTC brands navigate challenges to grow fast through intelligent marketing. He's not afraid to get his hands dirty, having launched his own e-commerce stores from the ground up. Read more articles by Ryan O'Connor.
Subscribe to get our new blogs delivered right to your inbox
Other insights you might like