By Carly Ries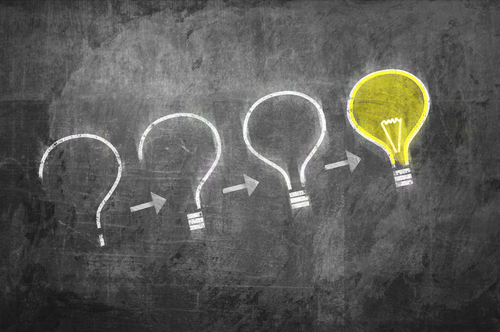 Have you, like many out there, decided it's time to hire an inbound marketing agency? Great! You won't be disappointed. Now that the decision is made, it's time to find the right agency that fits your company's culture and needs. To ensure you get the results and experience you want, you need to decide if you want a hands-on or hands-off agency. Here's how:
You know you need a hands-on agency when:
You Don't Have a Strong Handle on Inbound Marketing
Has your company heard about all of the benefits inbound marketing can provide but have no idea what it is or how to implement it? That's OK! It just means you are going to have to hire an agency that can walk you through every step of the process. As they're doing this, it's your agency's job to educate you on inbound and point you to resources to help further your knowledge independently. Although your agency is there to help and answer any and all questions, it's important that you grasp the concept of the inbound methodology to best streamline your process and get the results you want faster.
You Want a Partnership
Many people look at their inbound agency as an extension of their own internal team. If you have the partnership mentality, you don't want your agency to be a group of people you call only when you need something. You want them to be integral in planning, present for any marketing discussions, and involved in your daily marketing activities.
You Don't Have an Internal Team to Handle Inbound
Often times, inbound marketing agencies work with their client's marketing manager(s). More often than not, this person handle far more marketing activities than inbound and doesn't have the proper amount of time to allocate to this area. In this instance, the marketing manager often serves as the liaison between the agency and client and handles approvals but takes a backseat to execution and trusts the agency can handle. When this occurs, the agency is often responsible for both strategy and implementation of all inbound activities.
You know you need a hands-off agency when:
You've Got the In-House Talent
More and more companies are starting to add inbound marketing managers to their staff. If this is the case with your company, you may look at your agency as a strategic consulting extension to your internal team but have them take a more hands-off approach to daily implementation.
You Have the In-House Tools You Need
Do you have HubSpot or another in-house tool that you and your team are currently using and are familiar with? If so, your inbound marketing agency doesn't need to take the time to teach you the tool. Instead, they can trust you understand the software and can use it efficiently and can then spend their time focusing on strategy and how to increase your sales.
You're on a Tight Budget
If you know you need the guidance of an inbound agency—but don't have a budget for it—you could look at doing a less extensive contract and use the agency for consulting purposes only and then handle the day to day efforts internally.
Whether you want a hands-on or hands-off agency—or a combination of the two—you must be clear with your expectations when drafting the initial contract. You want to make sure all parties are on the same page from the start.