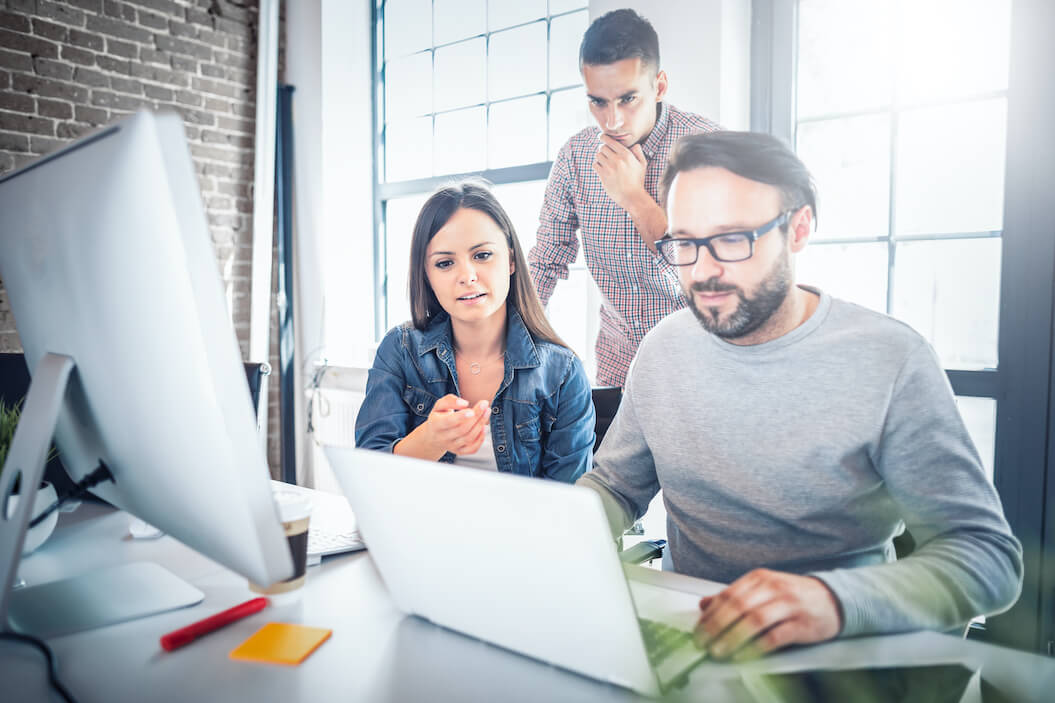 The Best Website Building Software for 2020
April 1, 2020
---
Guest author Colin Newcomer is a freelance writer who specializes in WordPress.
On the hunt for the best website-building software to develop your online presence?

It's never been easier to get online, but you'll want to pick the right website builder to help you create a site that matches your business needs.

To help you find the right tool, we've collected five excellent website building tools that can help you launch everything from a blog to a business website to an e-commerce store—and more. By the end of this post, you should be able to choose the tool that's right for your needs.


Best Website-Building Software

WordPress
HubSpot
Wix
Squarespace
Shopify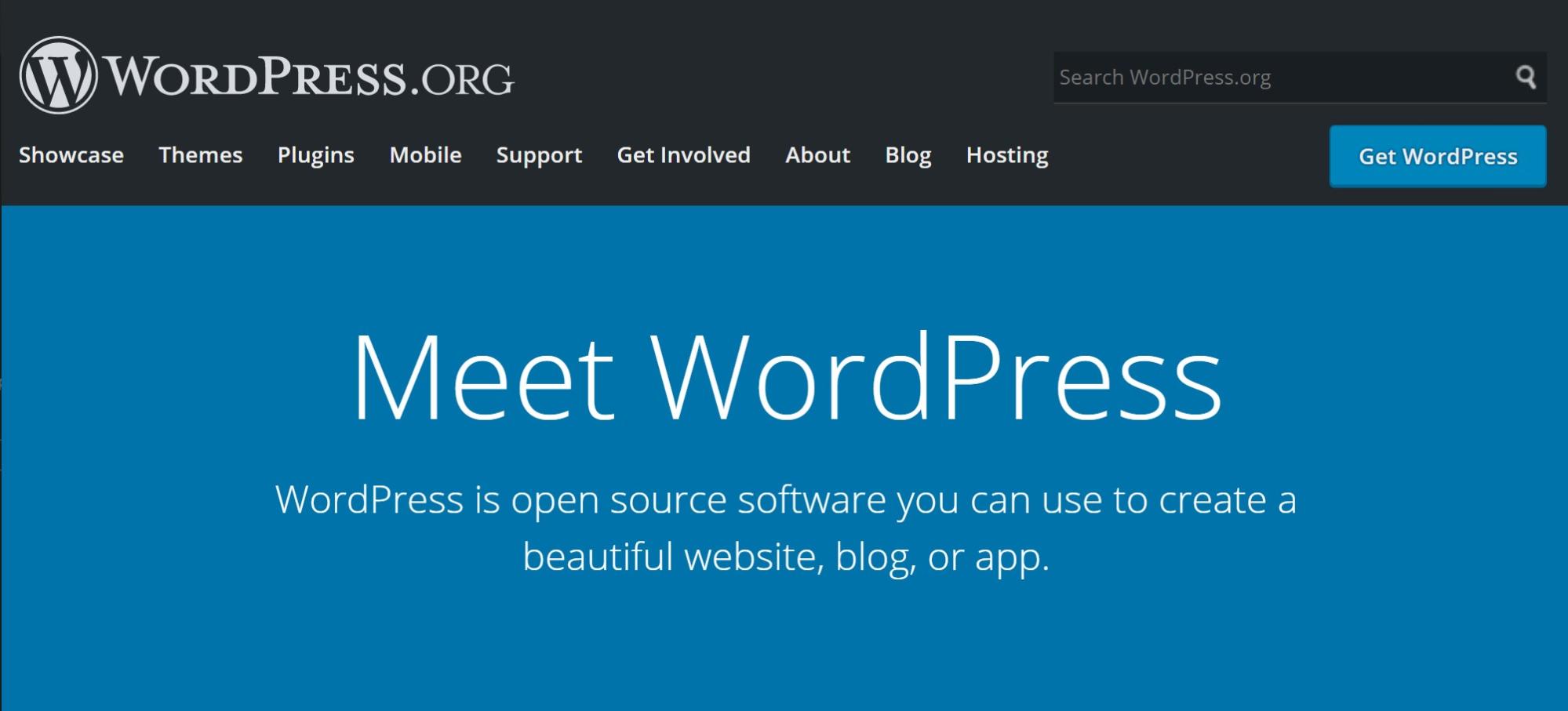 When you talk about building a website, you have to begin with WordPress.
Why? Because of this mind-boggling statistic:
WordPress powers more than 36.1 percent of all the websites on the internet. Yes, more than one-third of the internet runs on WordPress.
All the other website-building software on this list struggle to crack the 2 percent mark—no one else is even close to WordPress.
Why is WordPress so insanely popular? There are several reasons:
Flexibility: You can use WordPress to build pretty much any type of website.
Price (free): The core WordPress software is 100 percent free, though there are some associated costs.
Themes: There are thousands of free and paid WordPress themes that let you control how your website looks.
Plugins: There are tens of thousands of plugins that help you add new features to your website. For example, the free HubSpot plugin helps you generate leads for your website.
Popularity: Yes, WordPress's popularity is itself a reason for its popularity. Because it's so popular, you'll find many tools and resources to help you use and get more out of WordPress (or get help if you run into issues).
Many of these benefits generate a positive feedback loop. For example, because WordPress is so popular, more developers create extensions for it, which makes WordPress more flexible, which makes WordPress more popular and … well, you get the idea. That explains why it's had runaway success.
One quick note here: There are actually two things called "WordPress".
There's WordPress.org, also known as self-hosted WordPress, which is what most people mean when they say "WordPress". This is the free, non-profit, open-source WordPress content management system (CMS) that anyone can install and use.
However, there's also WordPress.com, which is a for-profit implementation of the WordPress software (from the co-founder of the WordPress open-source project). Anyone can register to create a website, but it's not as flexible as using the WordPress software yourself.
For the rest of this post, you should assume that "WordPress" refers to the self-hosted software of WordPress.org.
If you want to see WordPress in action, you can check out its official showcase, which includes websites like TechCrunch and the official Facebook Newsroom.


What Kinds of Websites Can You Build with WordPress?
In 2020, the answer is easy: You can build any type of website with WordPress.
WordPress started as purely a blogging platform, but, although it's still popular with bloggers, you can also use WordPress for static sites, membership sites, e-commerce stores, and more.
In fact, when you look at all the e-commerce stores in BuiltWith's analysis of the top one million global websites, WordPress is the most popular way to build an e-commerce store, holding a 27 percent market share (the next most popular option is Shopify, at 19 percent).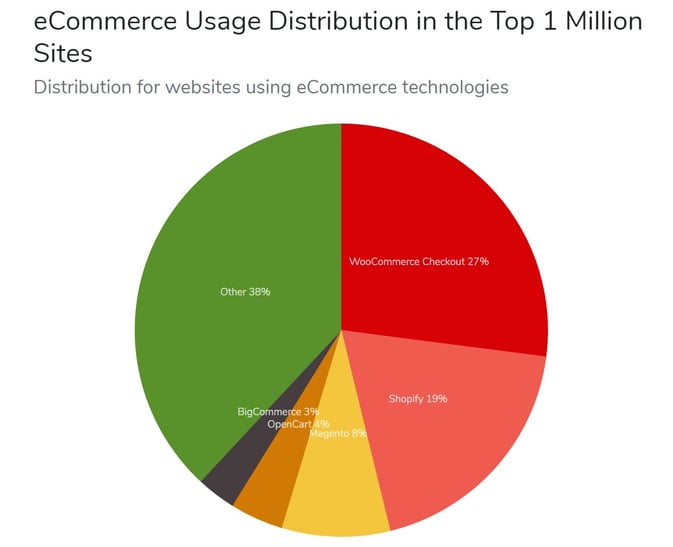 How to Build a Website with WordPress
To create a website with WordPress you'll need to:
Sign up for web hosting. You can find quality WordPress hosts at all price points.
Install the WordPress software on your web hosting. Most web hosts give you an easy one-click WordPress installer tool.
Choose a WordPress theme to control the design of your site.
Install plugins to add extra functionality as needed.
Learn more about how to build a WordPress website with this free step-by-step course from HubSpot and WordPress page builder, Elementor.

WordPress Pricing
WordPress pricing is highly variable because it depends on your hosting, theme, and plugin choices. On the low end, it's possible to build a basic WordPress site for around $60 per year. However, most WordPress sites cost more than that, especially if you need premium extensions.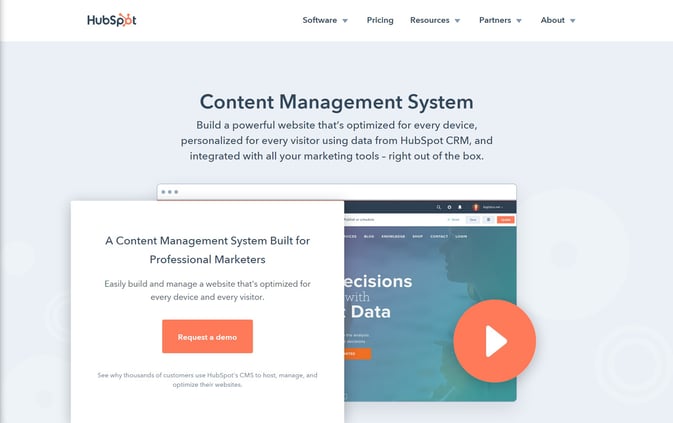 HubSpot is sales, marketing, and website-building software all rolled into one package, which is unique compared to the other tools on this list. It's a great option for businesses that want to generate sales and leads, because you get access to features that other tools don't offer.
For example, because the HubSpot CMS syncs directly with the free HubSpot customer relationship management (CRM) system, you can use data from your CRM to create personalized experiences on your website. You'll also be able to set up A/B tests and implement other strategies to optimize your website for each individual visitor.
Additionally, HubSpot includes other features you need, such as search engine optimization, landing pages, lead gen forms, a blog for content marketing, and more.
If you want to see the HubSpot CMS in action, you can check out its showcase here.
Learn how SmartBug can help you get the most from HubSpot.

What Kinds of Websites Can You Build with HubSpot?
The HubSpot CMS makes a great option for any business looking to generate leads and deliver better marketing on its website.
You'll be able to:
Set up core static pages (such as your about page)
Publish content on a blog
Create as many landing pages as needed
How to Build a Website with HubSpot
Unlike WordPress, HubSpot's website builder is a hosted tool, which means you don't need to mess around with setting up your own hosting and installing software. Instead, you can just sign up and start building (with the help of professional onboarding).
(If you want to build a website with HubSpot, you can follow our detailed guide.)


HubSpot CMS Pricing
HubSpot CMS starts at $300 per month. You'll also need to pay a one-time $1,000 onboarding fee to get everything set up.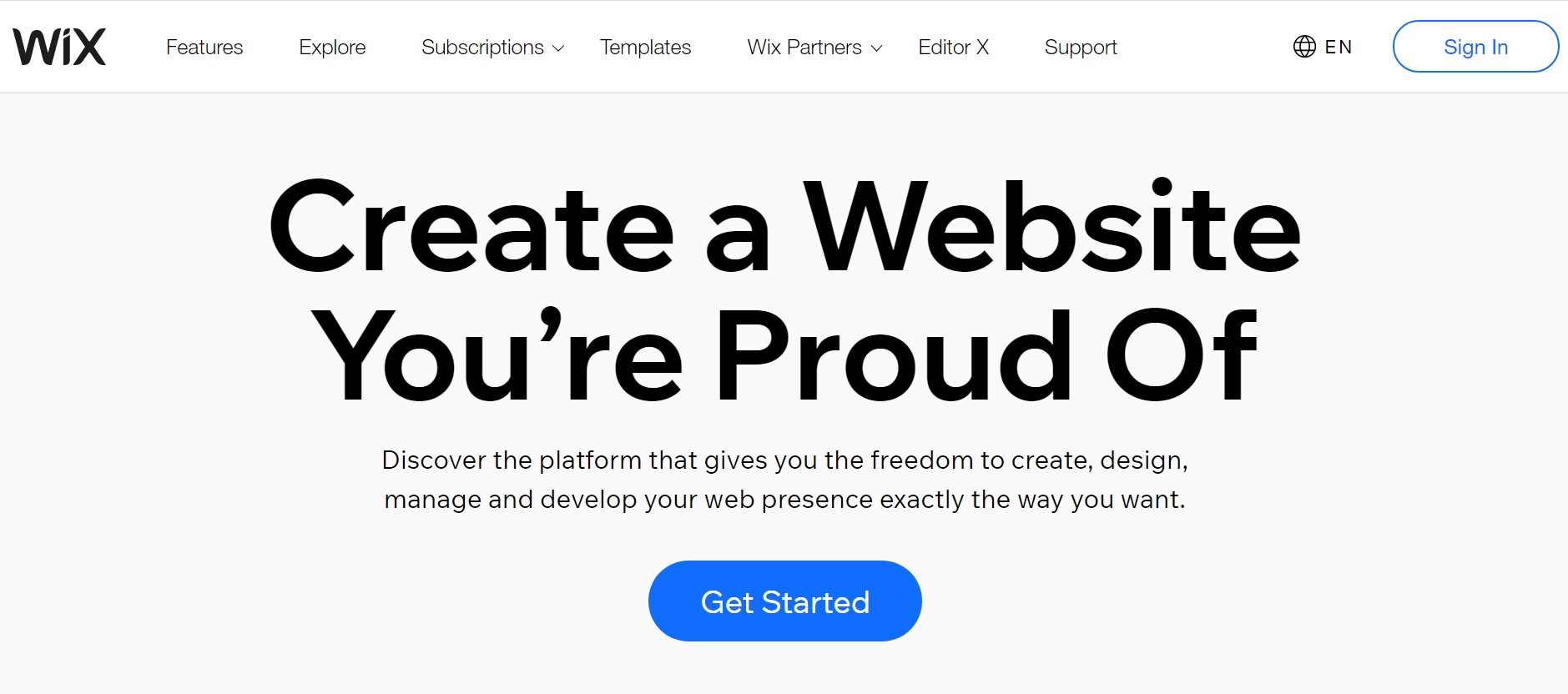 Wix is a hosted website-building tool that offers a good balance of ease of use with under-the-hood code flexibility. Non-technical users can do everything with pre-made themes and a visual drag-and-drop editor, while technical users can use Wix Corvid to build customized web applications in a serverless environment.
The main benefit of Wix is simplicity. Anyone can sign up and create a working website without fiddling with any technical details.
Some of the key features are:
Pre-made themes: You can choose from a wide array of themes to control the basic design of your site.
Visual drag-and-drop editor: Make tweaks to your website's content without digging into code.
Apps: To add new features, you can install a range of apps including comments, forms, calendars, and more.
E-commerce: Wix can handle basic e-commerce functionality, including shopping carts and payment processing.
Wix maintains an official showcase of real Wix websites that show the tool in action.


What Kinds of Websites Can You Build with Wix?
Wix is a great option for static websites. You don't get the flexibility of WordPress, nor do you get the personalization of HubSpot CMS; however, you do get a simple platform that works well for portfolios and static business sites (such as a restaurant website) and the e-commerce functionality lets you sell products online.


How to Build a Website with Wix
Because Wix is also a hosted website builder like HubSpot CMS, all you need to do is register for a Wix account to create your website.
Wix gives you two paths for onboarding:
You can use the Wix Artificial Design Intelligence (ADI) tool to have Wix help you build a site with AI.
You can choose your own theme and set up everything using the drag-and-drop Wix editor.

Wix Pricing
Wix includes a limited free plan to let you test out the platform, but you'll need to upgrade to a premium plan to create a serious website. Business plans start at $17 per month and range up to $35 per month.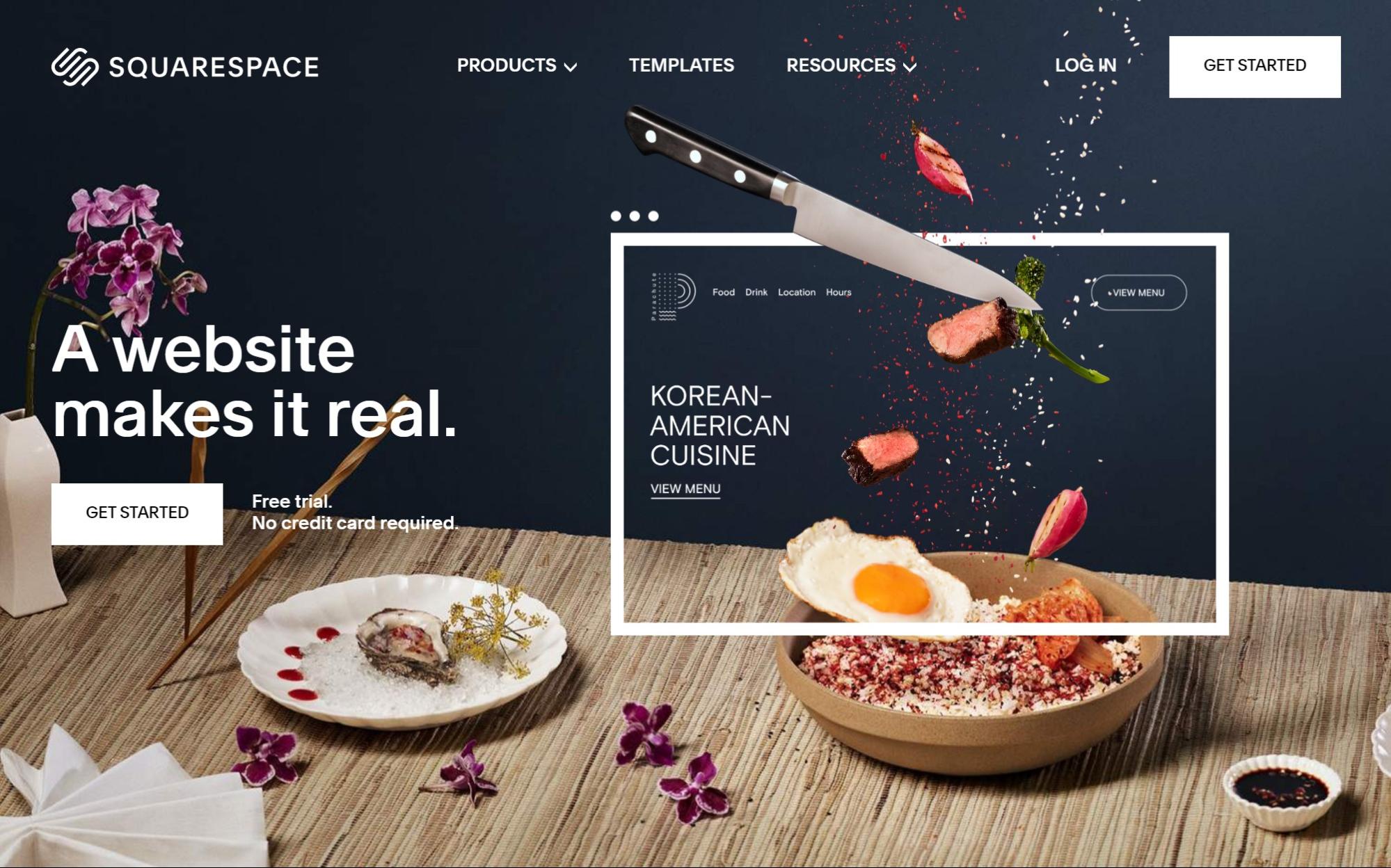 Squarespace is another hosted website builder that has a lot of similarities to Wix. That is, you can sign up for an account, choose a pre-made template, and you'll already have a working website.
Like Wix, Squarespace offers its own developer platform that allows full code control, though you can also build a Squarespace website without ever looking at code.
Here are some of the key features:
Pre-made templates: Squarespace has a large collection of modern templates that you can choose from.
Visual drag-and-drop editor: Customize your chosen template using the visual editor.
E-commerce: You can create a basic e-commerce store and sell products.
Integrations: Squarespace offers built-in integrations with popular services/websites like social media platforms, YouTube, Spotify, and shipping services.
Extensions: Squarespace offers a small third-party extension marketplace to add more functionality to your site.
What Kinds of Websites Can You Build with Squarespace?
Like Wix, Squarespace makes a great option for static websites like portfolios, business websites, artist websites, and so on. However, it's not the best option for dynamic websites, like a blog.
You can also add e-commerce functionality to your website if you want to sell products online.

How to Build a Website with Squarespace
Launching a website with Squarespace is about as pain-free as is possible:
Sign up for a Squarespace account.
Choose one of the pre-made templates.
Customize your template using the visual drag-and-drop editor.

Squarespace Pricing
Squarespace offers four different plans depending on the features that you need access to. Plans start at $16 per month for a basic website and range up to $46 per month for an e-commerce website.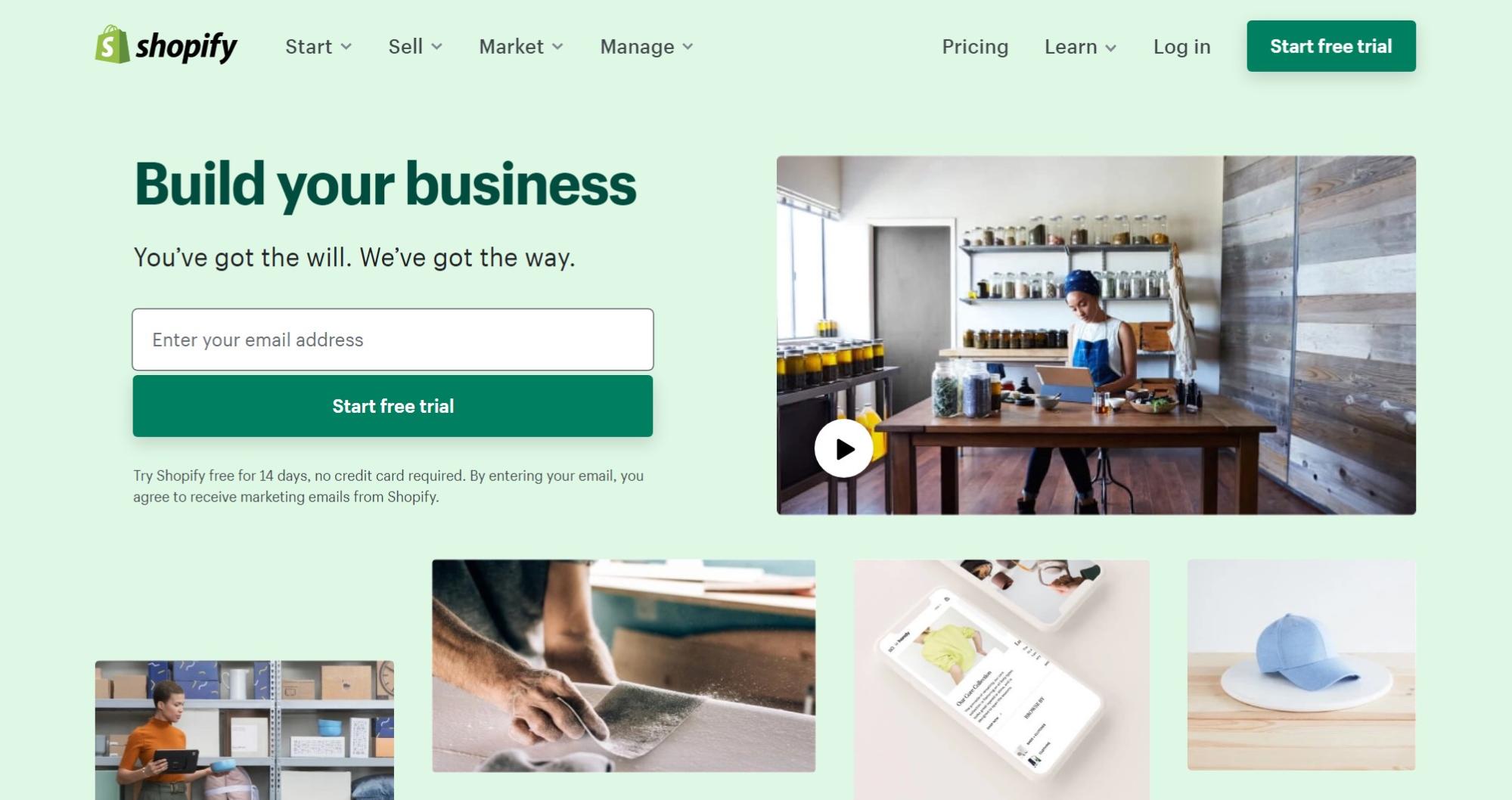 While most of the other website-building software on this list let you create almost any type of website, Shopify is focused on one specific type of website: e-commerce stores.
Because Shopify only does e-commerce, it creates a smooth, optimized experience for online store owners.
If you want to launch your own e-commerce store, Shopify is the easiest way to get a safe, secure store up and running.
WordPress with WooCommerce is the most popular e-commerce software among stores in the top one million websites. But if you narrow down to looking at just the top 100,000 websites, Shopify jumps into first place by a strong margin: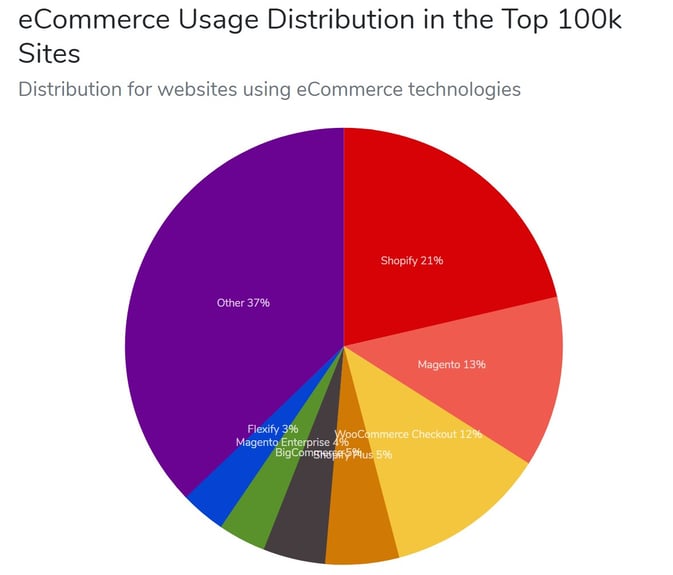 Why is Shopify so popular among high-traffic e-commerce stores? Here are some of the biggest reasons:
Hands-off maintenance and security: Shopify handles all of the maintenance and security for you, which is a big deal for an e-commerce store. This lets you focus on finding customers and growing your sales, instead of dealing with updates and compliance.
Extensions: Like WordPress, you can use pre-made themes to control how your store looks and off-the-rack apps to add new features.
Integrated payment processing: Shopify bundles in its own Shopify Payments processor which makes it easy to start accepting payments (you can use your own payment processor for an extra fee).
Automatic shipping rates: Shopify can automatically calculate shipping rates from popular carriers including UPS, USPS, and FedEx.
Automatic taxes: Shopify can help you automatically calculate and collect sales tax based on your location, with support for both national and state taxes.
Easy process management: The backend Shopify dashboard makes it easy to fulfill orders, process refunds, and manage customer information.
Shopify is not quite as flexible as WordPress with WooCommerce, but the trade-off is that you get a much more hands-off experience enabling you to just focus on sales and marketing.
You can find examples of Shopify sites here.

What Kinds of Websites Can You Build with Shopify?
Unlike the other website-building software options on this list, Shopify is only for e-commerce stores.

How to Build a Website with Shopify
Starting a store with Shopify is straightforward: You just go to the Shopify website and sign up for an account. From there, you can choose one of the pre-made Shopify themes and set up your products and store settings from the Shopify dashboard. You'll also be able to use the Shopify App Store to add new features to your store.

Shopify Pricing
Shopify's plans start at $29 per month and range up to $299 per month.


Build Your Website Today
All of these tools can help you build a successful website. The right choice for you just depends on your specific needs and budget.
If you want the most flexible way to get online, WordPress works great. Again, it powers over a third of the web, so you'll be in good company.
On the other hand, if you're focused on lead generation and marketing, you might prefer the way HubSpot CMS is optimized for successful lead generation and integrates with the HubSpot CRM.
Or if you're looking to launch an e-commerce store, Shopify might be the best option for you.
Finally, both Squarespace and Wix offer a good middle ground and are useful non-technical entry points to creating an online presence.
About the author
Colin Newcomer is a freelance writer who specializes in WordPress. He lives in Saigon, Vietnam, and uses WordPress far more than any human should. His life goal is to try every WordPress plugin ever created. Read more articles by Colin Newcomer.
Subscribe to get our new blogs delivered right to your inbox
Other insights you might like