By Amber Kemmis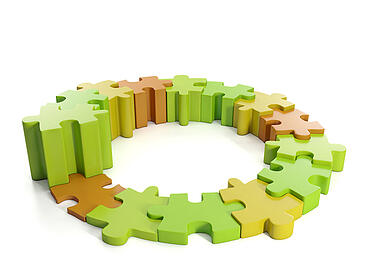 In a recent post, I explained what progressive profiling is and how it works. In short, progressive profiling allows marketers to gain lead intelligence while still maintaining high conversion rates through the use of dynamic forms. When combined with your company's inbound marketing strategy, the benefits of progressive profiling are significant. Here are some common benefits you'll gain from implementing these dynamic forms.
1. Increased Landing Page Conversion Rates
When setting up your forms, keep in mind that landing pages with 3 fields have a 5% higher conversion rate than those with more than that. Although there are other considerations you should take when identifying the optimal number of form fields, progressive profiling allows you to use fewer fields on each landing page form.
2. Create a Better UX
When you have the ability to hide fields on your landing pages after the questions have already been answered, you don't have to annoy your visitors. Progressive profiling allows you to never require the user to answer the same form field.
3. Qualifying Leads
With progressive profiling, you can gain additional information from leads each time they convert without asking for too much information upfront. Every time the lead has a touch point with your website you are able to grab additional information for sales.
4. Allows for More Targeted Lead Nurturing
Each time you ask a lead to fill out a new form field, you are able to learn more about your leads, which is beneficial to sales, but it is also handy for lead nurturing. With additional targeting information, you can create lead nurturing campaigns with higher conversion rates.
5. Reduces the Number of Forms that Need to Be Created
When you use progressive profiling, you can ask the right questions no matter which landing page the visitor land on. Although you can use the same form for some offers, you should be careful to create separate forms for content where you may ask tailored questions. In addition, you also need to add the minimum amount of fields required for the offer. For example, an e-book may require name and email, which is sufficient for future lead nurturing, but you would likely want to get a phone number for a consultation.
6. New Questions for Secondary Offers
If you are utilizing thank you pages for secondary offers, progressive profiling allows you to instantly replace the fields you've already gathered. In this case, you don't have to wait for the lead to receive your workflow email to get additional lead intelligence. Your lead will be asked another question on the thank you page rather than repeat questions.
Progressive profiling is a powerful technology when utilizing the right marketing automation software. Share examples of how you've implemented progressive profiling successfully in the comments!