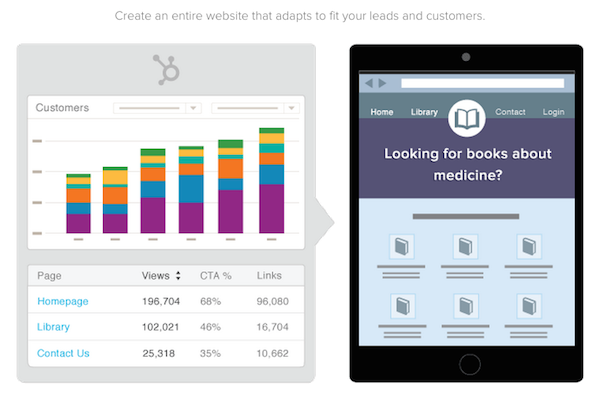 5 Ways Hiring a HubSpot COS Certified Agency Works to Your Advantage
February 9, 2015
---
By Andrew Macey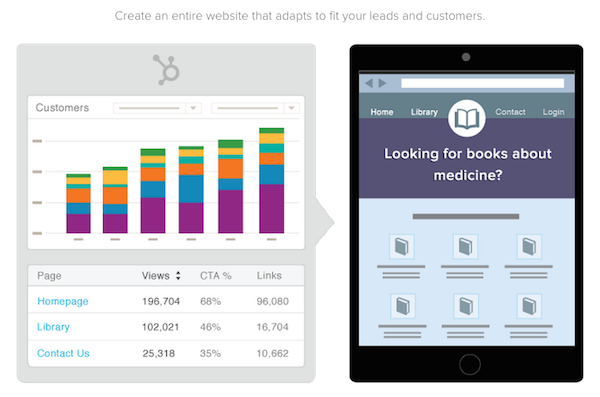 When planning for a website redesign, look no further than the HubSpot COS. As a platform, the COS offers many great benefits such as superior design capabilities, personalized dynamic content and mobile responsiveness. The more difficult hurdle is deciding who should build the site for you. If you've ever been a part of a website redesign, you know that this decision should not be taken lightly. Whoever you choose to design the new site will work closely with you throughout the entire process, and should be seen as a partner.
To maximize the benefits of the COS, it's important to partner with an expert in both inbound marketing and COS design. With the release of the COS, HubSpot has developed a certification that upon completion, brands agencies as a trusted expert for COS website design.
Here are 5 advantages to hiring a COS certified agency for your next website project:
1. Design Options are Limitless
A new website is a new face for your online business. It's important that your site is unique and reflects the branding and messaging that fits your company. When working with a COS certified agency, websites can be coded to reflect any design you would like, rather than being limited to a series of templates. These agencies can use the COS as a blank canvas and build the pages to your liking, adding custom modules and imagery to match your design requirements.
2. Inclusion of Website Best Practices
HubSpot's COS certification has a major inbound marketing component. Working with a COS certified agency ensures that you are not only hiring an expert in COS design, but also an inbound marketing expert as well. A COS certified agency will make sure that all pages are built with inbound best practices in mind and they are setup to optimize conversion.
3. Go Live and Launch Sooner
If you've ever had a hand in a website design project, then you are familiar with the lengthy process involved. Even when everything in running smoothly, there can be unexpected bumps in the road and inevitable slowdowns. Working with a COS certified agency, you can expect your project to be completed on-time and without any issues. A major component of the COS certification includes building templates and designing pages, so you can rest assured that the agency has extensive experience on the COS, and can hit your deadlines.
4. Additional Help with Other Inbound Objectives
As mentioned earlier, a COS certified agency has a great deal of inbound knowledge as well. With a new website often comes aggressive growth plans and the need for some fresh inbound campaigns. A COS certified agency can be a great long-term resource in executing these new campaigns,creating content for blogs and offersas well as general marketing guidance and expertise. Consider a monthly retainer to get ahead of these growth targets.
5. Integration with Other Systems
There are significant benefits when integrating your website with other systems. For example, you want to make sure that forms on your site connect to your sales team's CRM and that your email sign-up adds new contacts to your mailing lists. A COS certified agency can connect these systems during the development process and confirm that all data is being shared with each system appropriately. If you are not using HubSpot in place of these systems, there may be significant integration work necessary, therefore it is wise to work with a COS certified agency to perform these connections.
Just like any business decision, choosing a website design agency should not be taken lightly. Be sure to contract one that has the necessary credentials as well as significant experience. Look for the COS certification badge on the agency's website or LinkedIn page to confirm their expertise in COS website development and do some research into client testimonials and case studies to narrow it down from there.

About the author
Andrew Macey was formerly the Director of Sales at SmartBug and is a HubSpot alumni. He has more than 5 years experience in inbound marketing and is a graduate of the University of Vermont. Read more articles by Andrew Macey.
Subscribe to get our new blogs delivered right to your inbox
Other insights you might like