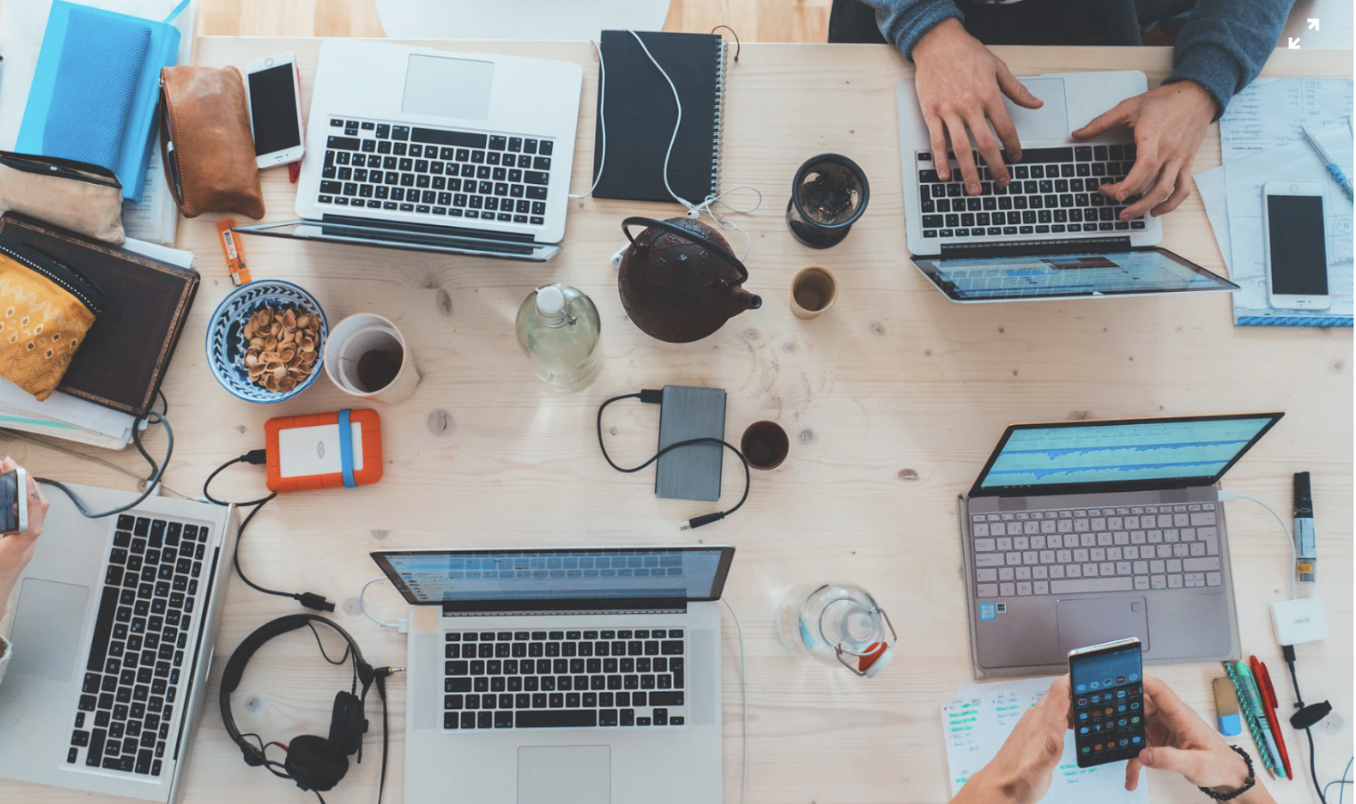 The 6 Benefits of Choosing the HubSpot CMS as Your Website Platform
November 14, 2019
---
HubSpot's Content Management System (CMS Hub) is not your average CMS. The CMS Hub is the next generation of website platforms for companies looking to merge their website and marketing efforts. HubSpot's fully-integrated, user-friendly solution is an inbound marketer's dream come true. The CMS Hub offers a number of incredible features that makes it a top choice for organizations.
Here are a few benefits of choosing the HubSpot CMS Hub as your website platform:
Everything in one place: Many users are forced to go to different websites to manage their social media, analytics, email, and other digital efforts. It can become quite the juggling act. The HubSpot CMS Hub brings everything you should be doing to grow your online presence in one easy-to-use control panel. This ensures everything is connected and all reporting back to the same place. That means users can manage their website, carry out A/B tests to see what is working and receive clear and concise feedback from a single login
1. Smart Content
Traditional Content Management Systems gain popularity for allowing users to easily manage and update the content on their site. The HubSpot CMS Hub takes it one step further by delivering targeted content to specific groups of people. Smart Content is configured based on either the buyer's journey lifecycle stage or contact list. Instead of creating generic content directed at a broad audience, you can put out a tailored and specific message for new visitors, qualified leads and repeat customers based on their needs. This revolutionary approach will give you a new outlook on your content strategy.
2. Custom Design
For those without any design background, the HubSpot CMS Hub allows users to create their website with a custom template builder. Users are given complete freedom to manipulate the template's structure, design, and layout however they'd like. The template builder includes drag-and-drop functionality to completely customize the layout of the page, while the style manager allows font, color, style changes, and more without ever touching the CSS style sheet. For those with coding experience, the CMS gives you total freedom to tweak templates as you'd like.
3. Responsive Design
If you've been keeping up with the latest web trends, you've probably heard of responsive design. Studies show 60% of internet users are accessing websites from their tablets, smartphones, or other mobile devices. As web users are increasingly moving to these methods, it's crucial to your digital strategy to have a website that will respond and adapt to fit various screen sizes.
The HubSpot CMS Hub is completely responsive - instead of manually having to code the site to enable responsiveness, it automatically does it for you. With a little CSS and HTML knowledge, you can create a completely custom mobile version of your website.
4. Lightning Speed
According to a recent test by Yottaa, HubSpot CMS Hub ranked first in speed compared to sites built in WordPress, Joomla, and Drupal. Since Google now includes website speed in their search algorithm, faster page loads will also improve your SEO efforts. Double score.
5. SEO Benefits
Most SEO tools require users to conduct outside research and prioritize keywords throughout their website and blog. HubSpot's all-in-one platform gives users SEO recommendations alongside their content tools - allowing them to quickly utilize high-ranking keywords. HubSpot helps you optimize your site for the right keywords, improve your search ranking, and keep an eye on competitors.
6. Analytic Tracking
The HubSpot CMS Hub also provides analytics to help you find out what is and isn't working. HubSpot will let you know there's room for improvement when your keywords are no longer performing well. Users will receive suggestions for internal links, CTAs, more landing pages, and other opportunities to grow your marketing efforts. The HubSpot CMS Hub analytics platform allows you to track organic traffic, page performance, potential leads, and much more all in one place.
Ready to see what the HubSpot CMS Hub can do for you? Request a CMS Hub Website Consultation today.
This post was originally published in 2015 and has since been updated.

About the author
Jennifer Shore was formerly the Director of Marketing of SmartBug and a Seattle-based writer who has received numerous awards for her work. In her role at SmartBug, she is responsible for the development, execution, and optimization of the high-growth lead funnel, nurturing, and customer acquisition. Read more articles by Jennifer Shore.
Subscribe to get our new blogs delivered right to your inbox
Other insights you might like