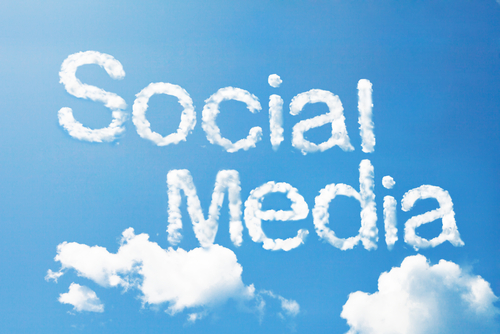 5 Social Media Platforms That Can Make or Break Your Inbound Marketing
April 16, 2014
---
By Dolly Howard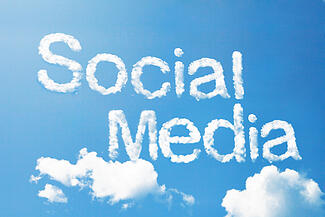 Social media platforms can be an incredible source of lead generation for businesses, but they can also be a huge waste of time if you are focusing your efforts on the wrong channels. The majority of today's companies have some kind of social media footprint, but a surprisingly large number of them are using the wrong channels to promote their products and services. In order to gain the greatest return from the investment of your time on social media, you have to first understand the various platforms to determine where your buyer personas live and how best to reach them. This post will help you understand where to focus your time by analyzing five of the most well-known social media platforms. You just might find that you are spending your time in all the wrong places.
Twitter
It seems everyone is tweeting these days, and why not? It is the easiest, fastest platform to use and has the greatest potential reach. On March 3, 2014, Ellen DeGeneres broke Twitter's record for the most retweets in history with her "selfie" photo at the Oscars containing herself and several other celebrities. Within 12 hours the tweet had received over 32.8 million views and 2.4 million retweets. Nothing goes viral faster than on Twitter.
There is little reason not to establish a following on Twitter. Twitter boasts 241 million active users, over 500 million tweets per day, and virtually every demographic and niche. You can easily target users interested in your content by utilizing strategic, relevant hashtags in every tweet. Connecting with the right influencers on Twitter will bring your companies "groupies" who will share their content with their own following. Twitter is all about making yourself look good, so if you share content with engaging headlines, eye-catching imagery, and strategic hashtags that will make others in your industry look good for sharing it, you're well on your way to Twitter fame. While social media is always changing, currently every business can, and should, benefit from a Twitter profile. The only limit to your ROI on Twitter is the amount of time you want to dedicate to it.
Facebook
You have heard for years that you should get your brand on Facebook. It is currently the most widely utilized social media platform for business and it has long been touted as the best way to gain brand advocates and meaningful leads for little to no cost. However, that is all changing.
Yes, Facebook does boast over 1.23 billion monthly users worldwide and 757 million daily active users who share 2.5 billion pieces of content every day. However, Facebook has been making changes that essentially discourage and penalize businesses from participating on its platform. In December 2013 Facebook changed its algorithm so that people that like your business page will likely never see your posted content. Facebook now promotes content it determines users want to see, meaning that someone who likes a business page might see a 2-3 day old post in their timeline about a friend having a baby instead of more recent content from the business they follow. According to Ignite Social Media, now less that 3% of business followers will see the content posted by that business. Facebook is emphasizing the importance of paid advertisements to gain greater reach, but unless you are willing to pay to play, don't expect your content to get very far.
Additionally, consider the demographics of users on Facebook and why they are there. Most Facebook users are there to interact with friends and family, they don't want to talk about business, there are other platforms for that. Facebook is personal, so if you have a consumer-centric product that people will want to share with their friends and family, Facebook advertising and promoting might still be the right direction for you. However, if you are a B2B company and your main buyer persona is an executive at a large organization, Facebook is a waste of your time, because even if your persona is on Facebook, they are not there to talk about business.
LinkedIn
LinkedIn is currently the greatest of all social media tools for B2B sales. In 2013 LinkedIn counted among its members executives representing every Fortune 500 company. In addition to executives, LinkedIn's fastest-growing demographic, 39 million, is students and recent college graduates, making it a great place to reach Generation Y as well. The highest concentration of members, 93 million, are located in the U.S., followed by 65 million in Europe and 50 million in Asia and the Pacific.
LinkedIn is the place to go to reach your buyer personas on a professional level. Post regular, thought-provoking content on your LinkedIn company page and to industry-specific groups and you could strike up a conversation with the very same gated decision-makers your sales people are desperately trying to reach over the phone. Regardless of whether you are a B2B or B2C company however, you should have a company page on LinkedIn and have all your employees link their profile to your page. At the very least it will give you more credibility, will bring you up more frequently in search results, and will give you the ability to connect with media contacts, vendors and potential new employees.
Pinterest
If one of your biggest buyer personas is a woman and you have visually appealing products related to fashion, food, design, babies, weddings or travel, Pinterest is a fantastic channel to conduct your marketing. But don't necessarily discount it for men either. Pinterest has a fast-growing male demographic that now includes over 10% of the U.S. male population. Men are visiting Pinterest to follow sports information, to gain helpful how-to tips for home repair and smart dressing, and even to learn how to cook. Pinterest is growing rapidly with well over 70 million active users, 80% of which are women, and appeals to the visual nature of human beings. The most successful pins feature beautiful, original images that inspire, evoke emotion, or provide valuable visual information. So if you have a product that lends well to visual, or if you can get a little creative with one that's not, you can find great success on Pinterest for both men and women alike, and the right pins will compound your following for years to come.
Google+
Google+ is a relatively new player in the social media world but is rapidly growing in popularity. Google+ currently has over 359 million monthly active users and is growing at an annual rate of 33%. Google+ users between the ages of 45-54 have increased by 56% since 2012. Because of the interconnectivity of Google+ to other google products such as Search, Maps, Gmail, Drive, Blogger, and YouTube to name just a few, users are increasingly drawn to the platform that allows them to enjoy multiple products in one place. The ability to categorize followers into Circles is also a very attractive feature for users, allowing them to choose what groups of people should receive certain content. Google+ is leading the way in blurring the line between personal and professional, and while businesses have been slow to create company pages on Google+, those that have are already benefiting from a growing following, not to mention the added SEO benefits of having a little piece of real estate connected to the world's number one search engine.
Successful Inbound Marketing depends on a well-thought-out social media strategy, which begins with identifying the platforms that are the best fit for your products and services and ignoring those that aren't. Where have you seen the most success with your marketing efforts? Are there any platforms you are moving away from and replacing with something else? I'd love to hear your feedback.

About the author
Dolly Howard was formerly Director of Marketing for SmartBug Media. Previously she worked as a senior marketing consultant leading SmartBug Media clients in strategy for lead conversion improvement and total marketing ROI. As a past HubSpot employee, Dolly is excited to share her knowledge and help enterprise companies grow their business. Read more articles by Dolly Howard.
Subscribe to get our new blogs delivered right to your inbox
Other insights you might like