By Dolly Howard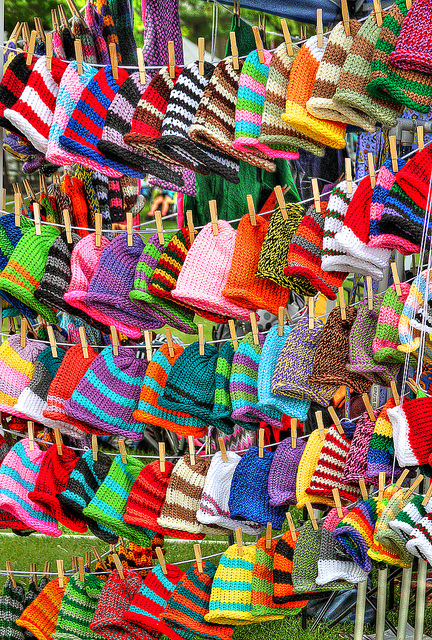 If you've ever owned or worked for a small business it's no secret that you've worn many hats. At one time or another, you've probably been the tech support, marketer, accountant, HR representative and so on. It's easy to get wrapped up in these to-do items to keep your business running.
But, while you're focused on the paper jam in the copier, how are you attracting customers to your business?
That's where inbound marketing works for you. Harness the power of bringing customers to you, and spend less of your valuable time (and money) sending out information into the vast unknown, hoping for a bite.
A simple explanation of inbound marketing is to attract visitors to your website, to convert visitors into leads, to close leads into customers and, lastly, to delight customers into promoters. For this posting, we'll focus on the first step – attract visitors:
Attract The Right Visitors
You gain customers by determining the right visitors for your services. Are they single or married? Are they of a certain income level? What are their needs? How can your services resolve their needs?
A solid visitor (or buyer persona) foundation will lead to a great inbound marketing plan, and save you time and resources in the long run. Spend time developing your buyer personas and really think about who is in need of your services, then give them a name, title and short biography. If you don't know where to start, check out this blog post from HubSpot that breaks down the buyer persona creation process into three steps.
Attract Visitors Using The Right Tools
You're probably familiar with traditional marketing output. Fold flyers, stuff envelopes and send them out to a purchased list of unknown "potential customers." This practice is timely, involves the use of too many staff members and results in a lot of paper cuts.
When you use the right tools, inbound marketing attracts the right visitors. By using blogs, social media and keywords, your real potential customers are given a means to find you. Just like developing your buyer personas, these items need some planning.
Blogs
To get started, create a blog on your website, then link it to your homepage for increased traffic. When you're deciding on topics, think about what information is important to your buyer personas. Blogs don't write themselves, so you'll need to carve out time to post about three times a week to make them effective.
Social Media
Promote your blogs and other content with social media (think Twitter, Facebook, LinkedIn, etc.) to have your content shared on multiple outlets and to increase your referral traffic. Social media also allows you to make a human connection by associating a personality with your marketing and providing real time communication with customers.
Keywords
Be your buyer personas' solution by making it easier for them to find you through adding keywords to your content. When you do this, you increase your ranking, and appear more prominently in search results.
You might be thinking, this sounds great. But I still don't have the time! Realizing that working for a small business involves more than marketing, you simply may not have the time to set up an inbound marketing plan with your other responsibilities. HubSpot provides a great resource for small business marketing on its Small Business Marketing Hub where you'll find ideas and how-to's for blogging, lead generation, case studies and more.
Do you have tips or stories about inbound marketing for small business? Let us know by tweeting at us at @smartbugmedia.
photo credit: arbyreed via photopin cc