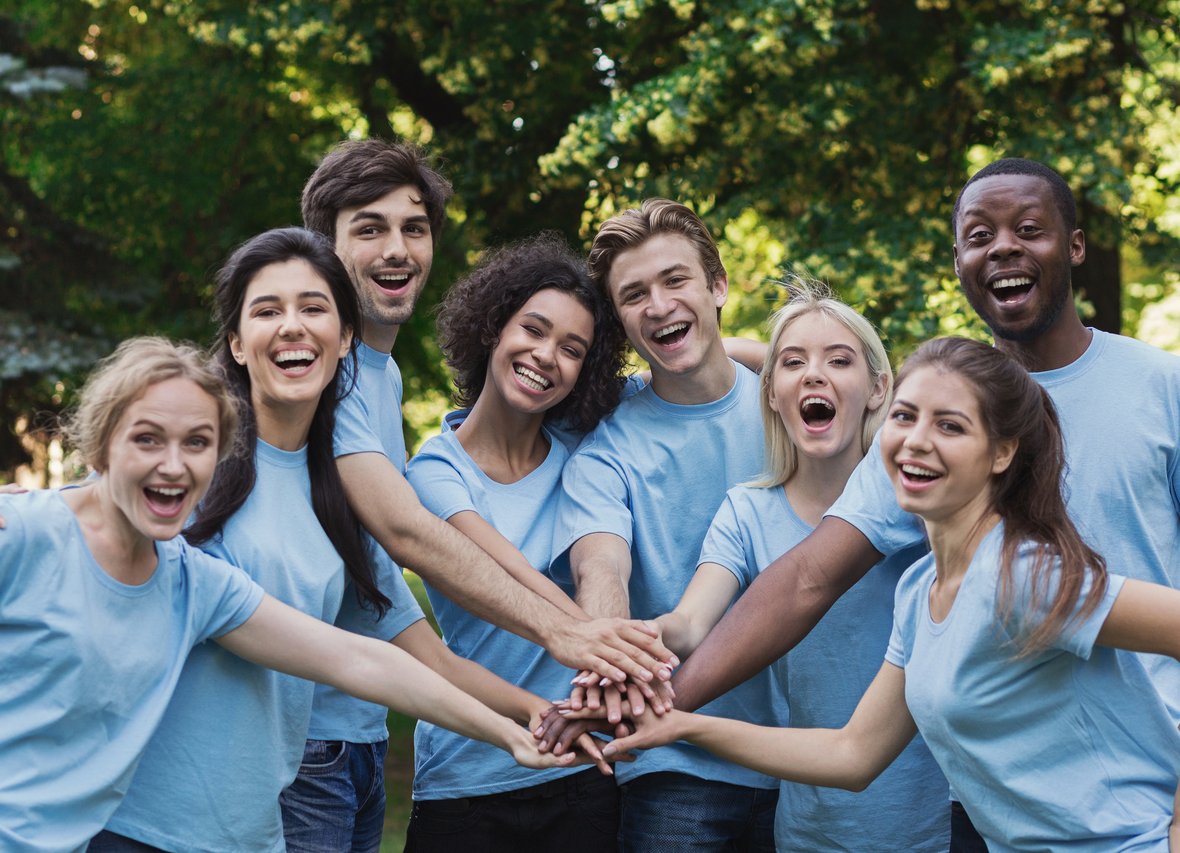 4 Easy, Low-Cost Ways to Market Your Nonprofit in 2020
May 15, 2020
---
By Amber Wilcox
Although nonprofit organizations provide communities with a variety of amazing resources, many are limited by minimal time, resources, and budget restrictions. In order to create effective marketing, nonprofit organizational teams must find creative and innovative ways to enhance their marketing and stand apart from for-profit businesses and like-minded organizations.
As limited resources and budgets are available, nonprofit marketing teams often seek out creative marketing ideas to enhance their footprint for both community engagement and their online presence. A national digital marketing company, SmartBug understands the importance of a digital footprint.
Here, are four easy, low-cost ways to market your nonprofit organization using online marketing:
1. Search Engine Optimization
Having a website in this day and age is expected, but a website with no traffic does you no good. Optimizing your website for search engines, known as SEO, can help your website gain a higher listing in search results. This will increase your chances of being found online, which will in turn help increase things like online donations, opportunities for speaking engagements, or involvement with your particular cause (e.g., increase adoptions of furry friends).
Here are a few key tips to help with effective search engine optimization:
Use keywords.
Keywords are short phrases that a person may use in a search engine when they're trying to find something. For example, if you have a food bank in the Chicago area, "Chicago food bank" or "feeding the hungry in Chicago" may be examples of relevant keywords. If you need help creating keywords, tools like Moz's Keyword Explorer and Google's Keyword Planner are available.

Use your keywords in webpage titles, headlines, meta descriptions, text, and image alt text. Try to use a keyword 1-3 times per page (not including titles, headlines, or images). But don't overdo it—adding more keywords doesn't always help. If you use a keyword too many times on a page (called "keyword stuffing"), it can hurt your ranking.
Check your website for errors.
Page errors can hurt your ranking online. Fortunately, there are low-cost and sometimes free tools available to check those rankings. A few helpful tools that we recommend are SEMRush, MOZ, or Screaming Frog. Many of these offer discounts or tax exemption to nonprofits, so always reach out before purchasing a subscription.
Pro tip: Make sure your website is optimized for both desktop and mobile, because 80 percent of internet users have a smartphone. This is critical to SEO.
Implement a local SEO strategy.
For nonprofit organizations that have a brick-and-mortar location and service a geographic area, this is an essential part of ensuring that your business is able to be found by those that you serve.
There are many factors that contribute to a solid local SEO strategy including local business listings, social media platform listings, geographic keyword content, and more. To learn more about local SEO, check out Moz's complete guide. To check your online presence for free, click here.
Blog, blog, blog.
Blogging is a great way to share important content and keywords, as well as draw people to your website. In order for your blog to help with SEO, though, make sure it's hosted on your website.
Blogging is also a great way to educate the public on important topics such as specific challenges your community is facing and what people can do to help. Want to get the most traffic out of your blog? Promote your blog on social media.
Pro tip: Blog at least once per week and make sure the content offers valuable information to the reader.
2. How to Market Your Nonprofit to Your Online Community
As a nonprofit organization, community is everything. Although external outreach is important, there are many ways to network online with your community that will be beneficial to your organization:
Fostering relationships for backlink opportunities.
Backlinks, or links to your webpage from other websites (also known as "inbound" or "incoming" links), help your search engine rankability. Backlinks act as votes for search engines which will help with your on-page rankings. By connecting with local community partners, your organization can build links to help your search engine ranking.
Networking with local media for public relations, social media opportunities.
Want to enhance your traffic online? Network with local media outlets or other well-known businesses to send traffic to your channels online. By leveraging the power of others' networks, you will enhance your visibility to those that can support your organization. However, before partnering with organizations, make sure that the partnership is mutually beneficial and an agreement is reached between both parties to understand how the messaging will be conveyed online.



3. Utilize the Power of Social Media
Remember how I said that people expect your organization to have a website? The same is true regarding social media. More than 80 percent of Americans have a social media profile and they're using social media to connect with organizations, research products and services, and network. Social media is so much more than cute photos of your furry friend or that latest trending meme—it's an effective way to connect with your donors, volunteers, employees, and the public.
Through the power of social media, your organization can:
Promote the content you're publishing online.
Encourage donations to continue funding the work that you do.
Highlight success stories.
Collect useful feedback from your supporters.
As a nonprofit marketer, you might be thinking, "I don't have time for all of this." But with effective social media planning, there are many ways your organization can maximize your efforts.
Consider creating a social media calendar that corresponds to your blogging content in order to manage what you're putting out online. By using social media planning tools, such as HubSpot, Hootesuite, or Sprout Social, you can create content that will post automatically.
If you have limited resources, you may need to focus your efforts on just a few social media platforms in order to save on time and maximize your efforts. Although there are many platforms out there, research and understand where your supporters are before taking on too many channels at once.
To start, it might be helpful to test out some of the main channels, such as Facebook, Twitter, or Instagram, before diving into other more complex platforms. Regularly posting on channels that are important to your supporters will be better than having page with no presence due to a lack of available resources.
Pro tip: Looking for engaging, creative imagery? Check out canva.com. This free resource is an essential for nonprofit organizations. Apply here to get your complimentary account.
4. Nurture Your Contacts with Email
Contacts are priceless. In the nonprofit world, they're your cheerleaders, your support system, and your livelihood. Contacts may include volunteers, donors, event attendees, or other supporters (such as people who have adopted homeless dogs).
It's important to stay in contact with these individuals so they will help promote, fund, or support your organization. You should also segment out your contacts into lists so you know who you're sending your messages to. Donors should not receive the same messaging as volunteers, or in the case of an animal shelter, the same messaging as potential adopters.
By segmenting your contacts, you can provide streamlined communications to each of the audience categories in order to help your organization at many levels. If you're not currently organizing your contacts and finding ways to engage them, you're probably missing out on opportunities.
Consider sending periodic emails, such as monthly e-newsletters or success stories, to each of these groups in order to engage with them and help further your organization's goals. Whether your primary goals are gaining additional support volunteers, increasing views on your donation page, or increasing sign-ups to your next event, emails are great ways to get the attention you need to meet the expectations you have set.
There are a number of email tools that allow you to send customized emails to targeted contact lists. Companies like MailChimp, VerticalResponse, and Benchmark offer free email packages as well as upgrade discounts. Others such as GetResponse and AWeber offer hefty discounts to nonprofits.
Pro tip: Don't spam. Make sure that everyone on your email list has opted in to receive your emails. Don't email too frequently and make sure to include an unsubscribe link. Although creative subject lines will help your open rates, make sure they're relevant to your emails.
There's No Secret Sauce for How to Market Your Nonprofit
Nonprofit organizations are all unique and serve a variety of populations. What works for some nonprofits may not work for others; however, these basic principles will help you maximize your time and resources to allow you to focus on what really matters: telling your story and helping others.
Do you know a nonprofit that could benefit from this article? Please be sure to share!
This post was originally published in Nov 2017 and has been updated since.

About the author
Amber Wilcox was formerly an Inbound Marketing Strategist based in Ormond Beach, Florida. With a background in digital marketing, public relations, client relations, and account management she finds joy in the success she brings to clients. Read more articles by Amber Wilcox.
Subscribe to get our new blogs delivered right to your inbox
Other insights you might like