How Email Marketing Helped a Family-Owned Wagyu Business Sell More Beef—and Get Acquired
---
Overview
An online purveyor of Wagyu reached out to SmartBug Media® to maximize its HubSpot spend and leverage powerful email marketing campaigns and persona segmenting to sell more beef—and get acquired.
YoY increase in blog views
246
%
Revenue that email marketing contributed to
20
%
Background
Lone Mountain Wagyu is an outside-the-box online purveyor of gourmet Wagyu beef. The company's origins date to 1965, when 27,000 acres under Lone Mountain in Golden, New Mexico, were converted into a genetics-driven ranch where different breeds of commercial cattle were raised. Inspired by trends in the beef industry, Lone Mountain began transitioning its entire herd to Wagyu in the mid-2000s.
A few years later, Griff Foxley joined the family (as son-in-law) and made a bold suggestion: Why not sell the Wagyu to restaurants? After all, demand was on the rise and the pampered beef was growing more and more popular nationwide. After restaurants began buying in, Lone Mountain took an even bolder step, with Foxley launching Lone Mountain's online e-commerce business to sell the company's mouthwatering, buttery Wagyu beef directly to consumers.
"We had really expensive Wagyu, and we had less-expensive Wagyu," Foxley said. "The customers attracted to each were really different—with some overlap—but we had no tactical way to take advantage of that. That was the mandate for SmartBug."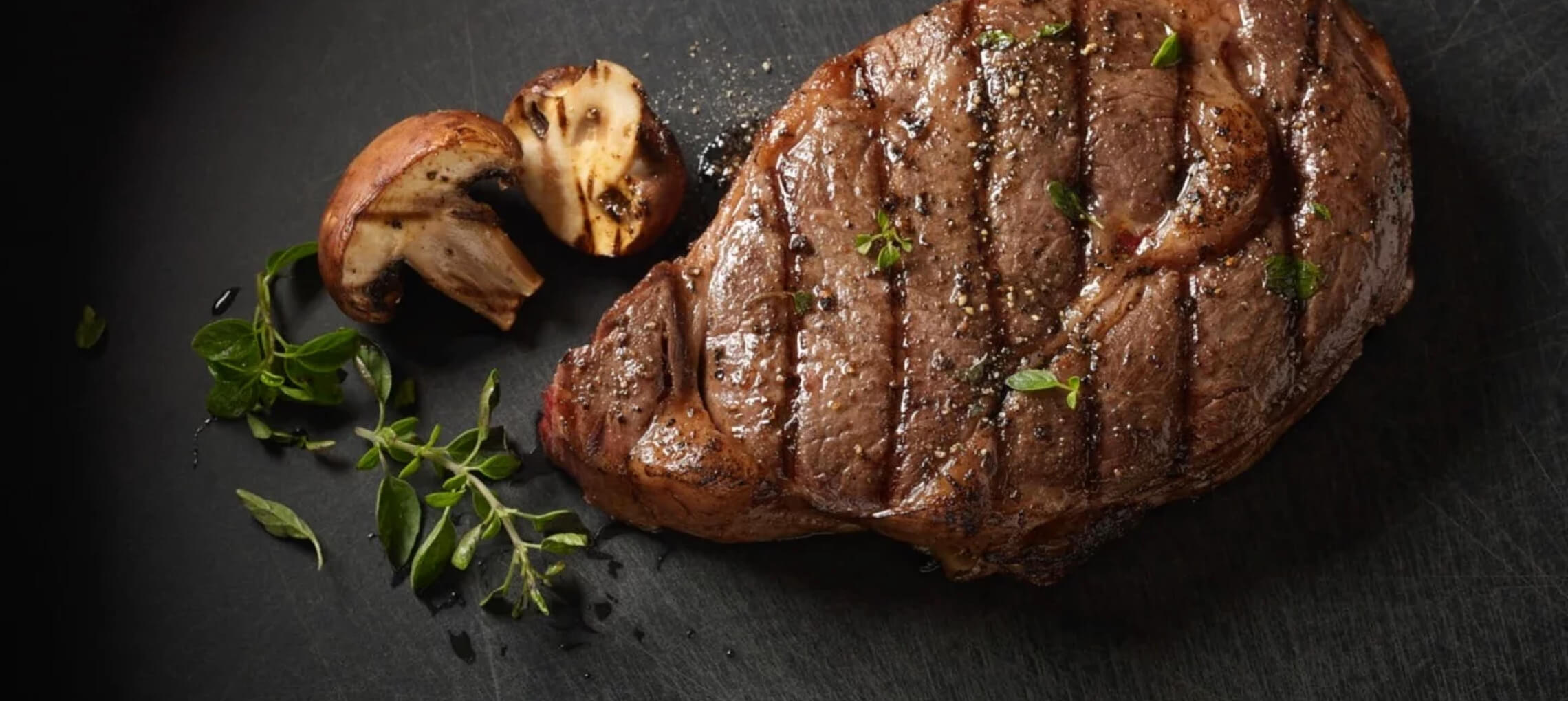 The Problem
Selling to the Right Buyers at the Right Time
Lone Mountain initially used MailChimp to send out email marketing campaigns. Although the tool met the company's original needs, as Lone Mountain grew, Foxley wanted more flexibility and insight to reach the right customers at the right time.
"We really wanted to upgrade the experience and take advantage of the opportunity to slice and dice the customer base to target our emails better," Foxley said. "We had a really good base of customers, but we hadn't parsed them into buyer personas. We really only had one automated drip campaign, so we really weren't taking advantage of email marketing."
Additionally, Foxley wanted a strategic solution that would put Lone Mountain's decades of cattle experience and passion for Wagyu on display for customers.
"We were hoping to increase repeat conversions from our existing buyers, upsell our existing buyers, and increase the average conversion amount," he said.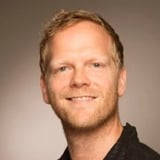 We had a really good base of customers, but we hadn't parsed them into buyer personas … we really weren't taking advantage of email marketing.
COO, Lone Mountain Wagyu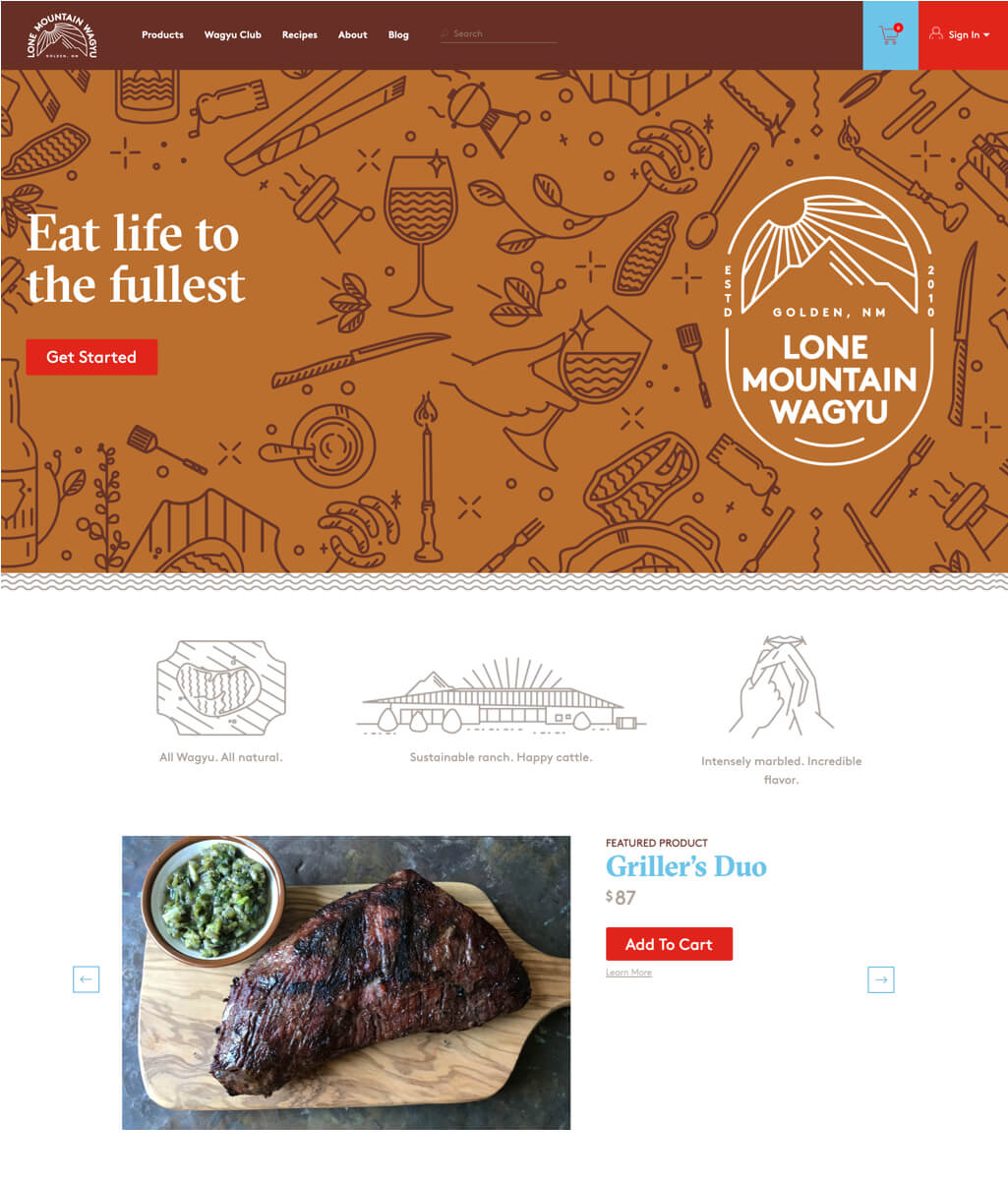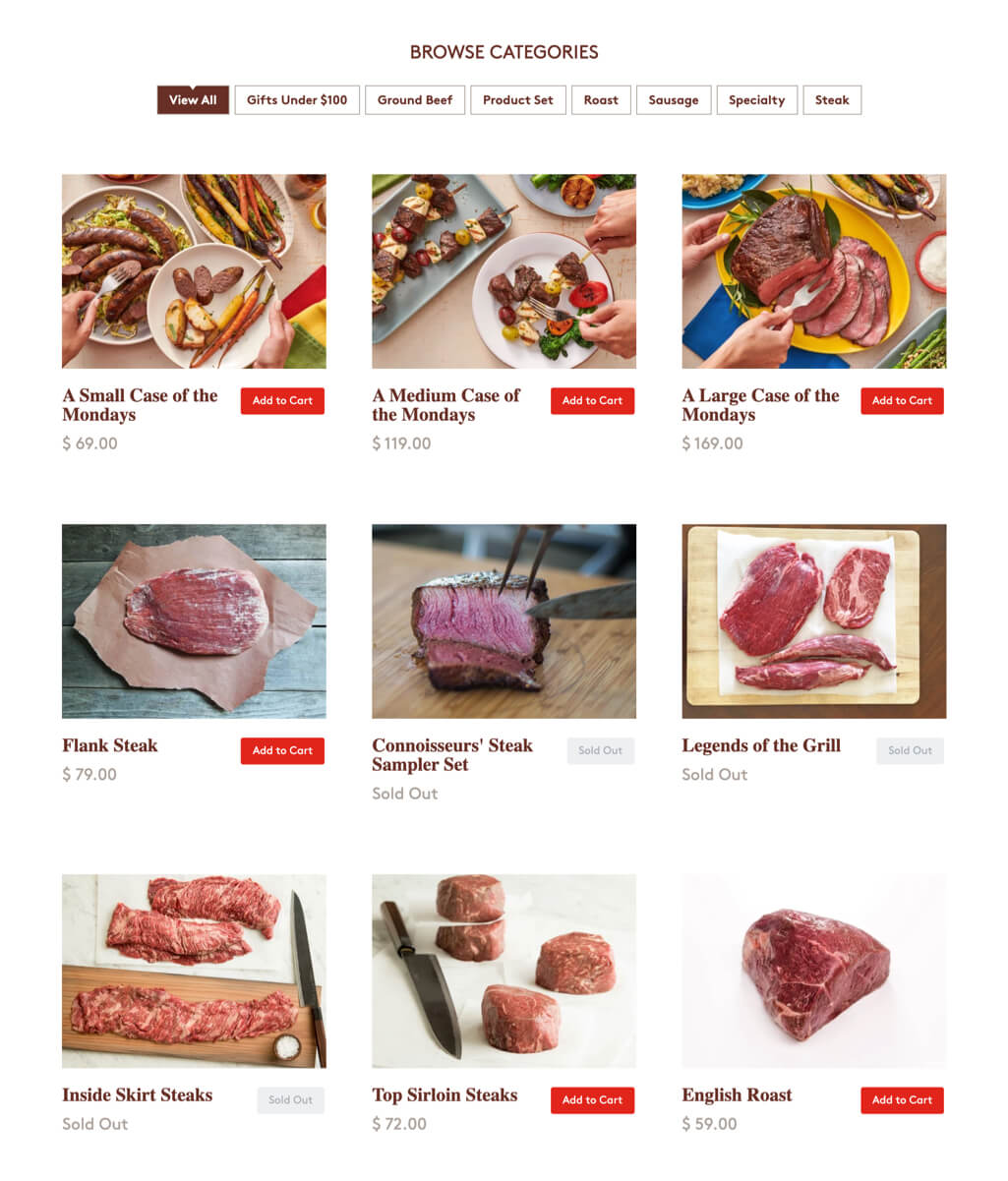 Our Solution
Leveraging HubSpot for Persona-Driven Marketing
Persona Development
Premium Content Offers
Keyword Strategy
Conversion Paths
Website Design
Blogging
To expand its email marketing efforts, Lone Mountain began moving its operations to HubSpot, where Foxley quickly realized there was a greater opportunity to build Lone Mountain's e-commerce business—but he needed help to maximize HubSpot's potential.
"We needed an agency to come in and help us get our website, automated marketing, email, blogging, and more up to snuff," Foxley said.
Foxley began looking for an agency and soon narrowed his options down to two. But after interviewing both, there was a clear choice.
"I interviewed with SmartBug's Jen Spencer, and she was right there and knew exactly what we needed," he said. "And they came so highly recommended through the HubSpot platform, too."
Although Foxley started with needing to target emails better, Lone Mountain's partnership with SmartBug™ ended up delivering so much more.
"I was so impressed with everything—from the buyer persona and automated campaign recommendations to the website fixes that helped boost pipeline conversions," he said.
At one point during the past year, Foxley said, he was working with six vendors that were all doing various marketing tasks, and "it was a nightmare." With SmartBug, however, he always knew that he would see consistency and reliability.
"We knew that everything was going to work well," Foxley said. "The content process was so smooth and efficient—the metrics were great."
The Results
Increasing Blog Views and Getting Acquired
After Lone Mountain started working with SmartBug Media in October 2018, content creation and email marketing campaigns started to take off. Blog views rose 246 percent over 2017 and email marketing contributed to nearly 20 percent of revenue.
"Being able to put out emails and blog articles to exact segments has been so effective and efficient," Foxley said. "To get those results week after week has been exciting. It's also a testament to the quality of the content and how applicable it is to our customers."
In mid-2019, Lone Mountain achieved a huge milestone: getting acquired by a major player in the beef industry. For Foxley, who had built and run the e-commerce business from scratch over a decade, the acquisition was a huge final step for Lone Mountain's Wagyu family business.
See our full expertise in