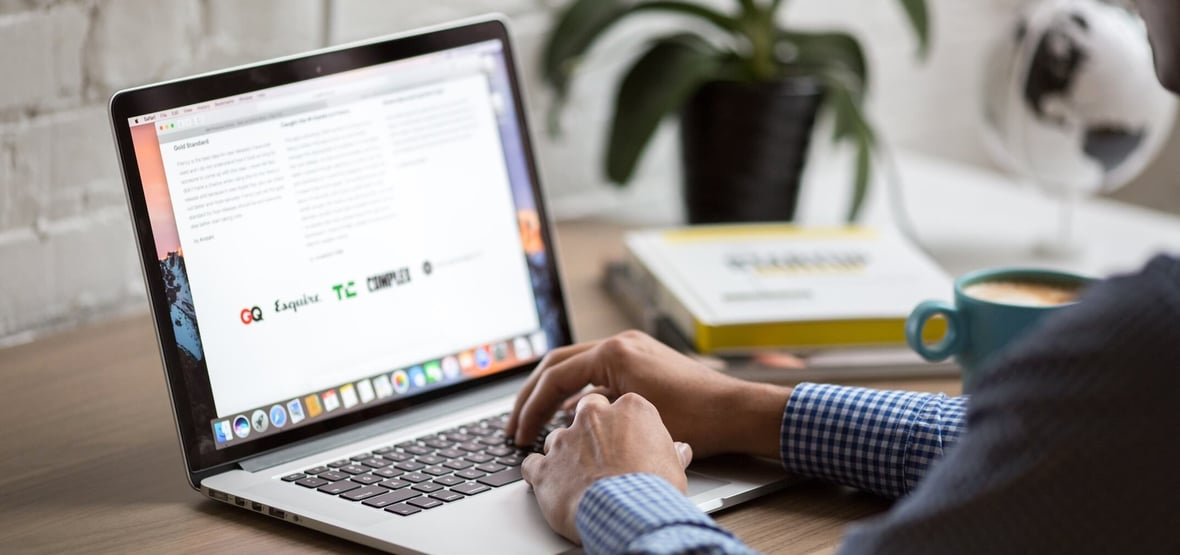 Webinar Marketing: Live or On-Demand?
June 9, 2017
---
So you've decided to embark on a webinar marketing campaign! Now the question emerges: Should your webinars be live or offered on-demand?
There are multiple pros and cons to both live and on-demand webinar formats. If you want to skip the break-out and get to the point, click here. (TL;DR: Do both.)
Webinar Marketing: Pros & Cons of Live Webinars
| | | |
| --- | --- | --- |
| PROS | | CONS |
| Interaction with the audience makes the event lively with a chance to truly engage with people. | | If something goes wrong (your computer crashes, your speaker gets amnesia, or the doorbell rings), it's live, so everyone will see/hear it. Technical difficulties are always a possibility. |
| An actual date for the live event sets a deadline for the organization. | | Registration-to-attendance rates continue to decline for all industries, so fewer people are attending live webinars than before. |
| A live event attracts people who will put it on their calendar versus always meaning to watch an on-demand webinar that they never get to. | | If your webinar is on the smaller side, interaction may be minimal, and other attendees may know that it's a small event, reflecting poorly on your organization. |
| If things go well, it represents your organization as polished, professional, and on top of it. | | More internal resources are needed on the day of the event because you need someone to answer chat questions, monitor social media during the event, etc. |
| Viewership of live events is 55 minutes for a 60-minute webinar versus 42 minutes for the on-demand version. | | Doing a live webinar may be slightly more work, as the marketer has to create a registration form for the webinar and then update it (or create a new one) to access the recording/slides post-event. |
Webinar Marketing: Pros & Cons of On-Demand
| | | |
| --- | --- | --- |
| PROS | | CONS |
| If something goes wrong, you can scrap the recording and do it again or cut out the bad part. There isn't the chance of technical difficulties or other snafus, which makes it a less dicey endeavor for organizations that are particularly risk-averse. | | There is no opportunity for any interaction with the audience, or any interaction (such as Q&A) has to be faked. |
| An on-demand webinar attracts people who know they never have time during the day to attend but will watch it when they have some free time. | | Viewership of on-demand events is 13 minutes shorter on average than live webinars. |
| Today's audiences are more mobile, busier, and more informed than ever before. To that end, they increasingly want to consume content on their terms, when and how they want it. | | Without a hard deadline, organizations often forgo a thorough promotion plan and, thus, registrations trickle in. |
| Fewer internal resources are needed for an on-demand webinar. | | It may be difficult to experiment with new technology such as Facebook Live if you only do on-demand webinars. |
| Doing an on-demand webinar may be slightly less work, as there's only one registration form. | | Doing an on-demand webinar may be more work if your organization tends to be on the everything-must-be-perfect spectrum. |
Best of Both Worlds
Of course, my recommendation is to do a live webinar, record it, and then offer the recording on your website on-demand—that option gives you the best of both worlds.
According to ON24, when organizations go that route, the following behavior emerges:

Image and statistics courtesy of ON24 2017 Webinar Benchmarks Report

ON24's research indicates that 61 percent of viewers watch the live webinar only, six percent watch both the live event and the recording, and the final third watch only the on-demand version.
Imagine if the recording wasn't available—you'd lose all those additional views!
But If You Have to Choose...
That being said, if I had to make a choice on doing a webinar live OR just on-demand, I'd have a live webinar.
Why? For me, it comes down to a couple of things. First, the statistic above shows that when both options are offered, almost double the number of viewers choose to attend only the live event.
Second, audience members stay 30 percent longer during live webinars—that's a lot of the content you worked hard to put together!
Live Webinar
Average Viewing Length

On-Demand Webinar
Average Viewing Length
Image and statistics courtesy of ON24 2017 Webinar Benchmarks Report

Finally, having a hard deadline makes the event happen versus one more thing that gets pushed to the end of the list. With multiple marketing initiatives competing for attention, a real date moves your webinar to the top priority spot very quickly.
Yes, the downfall of a live webinar means that you won't be able to get leads from the event on an ongoing basis. And that would suck. However on the positive side, I think there would be a strong argument to be made that live-only webinars would build hype and anticipation of upcoming webinars over time once the audience knew that there was only one chance to view it. Might be a fun experiment, even!
When wouldn't I recommend a live webinar? If your organization is particularly risk-averse, or you are just starting out, going with on-demand might be a great way to dip your toes in the water, so to speak. From there, you can move into live events as your company becomes more comfortable with the format, speakers, etc. and your leadership begins to see the results that can be achieved with webinars.
--
There you have it: the full breakdown of webinar marketing: live or on-demand. (Really, just do both if you can swing it!)
Do you agree with my assessment, or would you recommend only doing on-demand webinars if you had to choose? Let me know what you think in the comments below!

About the author
Jessica Vionas-Singer is the Senior Director of Client Success at SmartBug Media where she leads a team of SmartBugs who focus on HubSpot onboarding for clients new to the system and other project-based work, oversees new employee onboarding, and rolls out new process and procedures within the Client Services department. She fell in love with marketing at her first job at a technology company specializing in credit evaluation software. Her background includes more than 20 years of marketing experience in content creation and lead-driving tactics, online presence and blog creation, social media engagement, budgeting and project plans, webinar and trade show event management, public relations, comprehensive promotional campaigns, and analytics. Jessica has a BS in Sociology from Montana State University – Bozeman. Read more articles by Jessica Vionas-Singer.
Subscribe to get our new blogs delivered right to your inbox
Other insights you might like