Guide
The Marketer's Guidebook to Hosting a Webinar
Webinars are an effective type of content to use as part of your marketing strategy in all stages of the inbound marketing methodology.
Download Now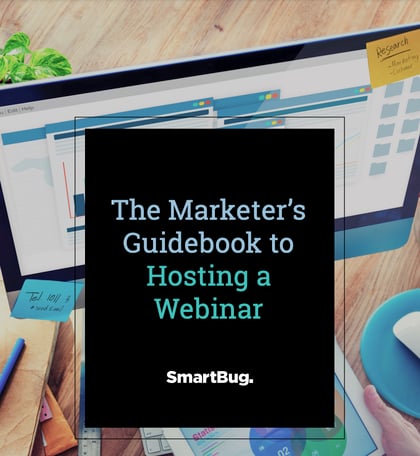 By providing value through addressing customer pain points, webinars can attract visitors to your website and help you nurture them through their Buyer's Journey. Webinars showcase your brand's expertise in your industry and give your company a human voice.
If you're looking to increase brand awareness, generate leads, nurture contacts, or increase customer retention with webinars, you'll want to optimize your strategy. This guide leads you through building a webinar program from the ground up or can be used to optimize your current strategy.
This guidebook contains everything you need to create a webinar strategy including:
A slide guide, detailing the five core slides needed for any presentation, and recommendations of how many slides you should have for a given amount of time
Step-by-step instructions and questions to ask during a dry run of a webinar
A pre-webinar checklist for the moderator and speaker on the day of the webinar
A comprehensive checklist taking you from concept inception to postmortem analysis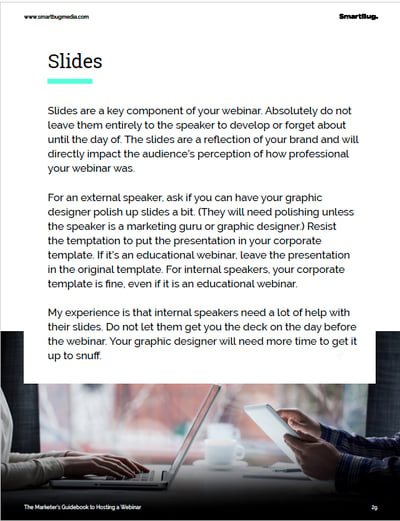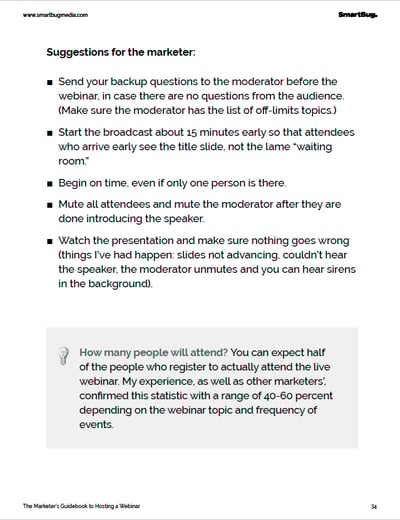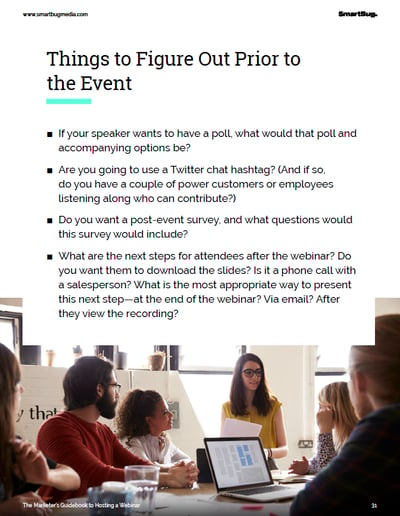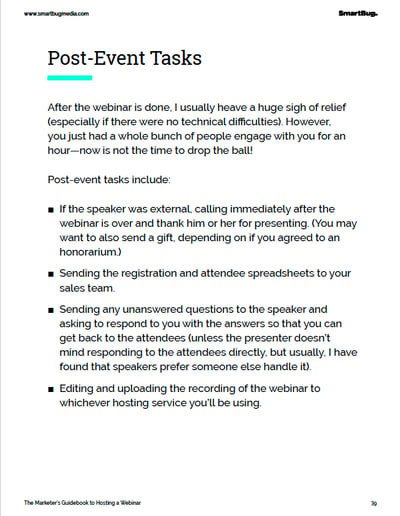 Along with step-by-step instructions, checklists, and general webinar knowledge, this downloadable PDF provides helpful information, including:
Data on webinar days and times to help you determine when to host your webinar
Proactive ways to catch errors on a live webinar
Statistics and averages for how many registrants attend webinars live to help you predict your number of attendees
Start Creating Engaging Virtual Events
Fill out this form to get access to The Marketer's Guidebook to Hosting a Webinar.