Webinars can and should be a key component of any marketer's toolbox to generate leads, engage your audience, and drive results. Whereas webinars are often categorized as consideration stage content, they can actually be used in all stages of the buyer's journey depending on your buyer personas! But creating a webinar program from scratch can be a daunting task!
Webinar Recording: Quick and Dirty Roadmap to Creating a Webinar Program from the Ground Up. (Yes, we are having a webinar on doing webinars. It's a tad bit ironic.) This free 45-minute webinar will guide a newbie through the process of creating a webinar program from scratch including:
Determining the goal of each webinar
Identifying topics, mapping content to each stage of the buyer's journey
Finding a speaker
Promoting your events to make sure you have a good audience
Picking hosting software for integration with HubSpot
Defining general timelines and responsibilities for staff
Following up after the event
Walk away from this webinar with a clear direction of how to launch your webinar program and what it'll take to be successful.
About the Presentation:
Date: Wednesday, December 7th
Time: 2pm EST / 11 am PST
Duration: 45 minutes
Cost: Complimentary


About Our Presenter: Jessica Vionas-Singer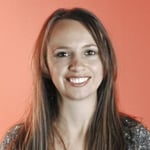 Jessica is a Senior Inbound Marketing Consultant at SmartBug Media. She fell in love with marketing at her first job at a technology company specializing in credit evaluation software. Prior to joining SmartBug, Jessica was the Director of Marketing at a B2B company that built software for analyzing genetics. Her background includes 15 years of marketing experience in content creation and lead-driving tactics, online presence and blog creation, social media engagement, budgeting and project plans, webinar and trade show event management, public relations, comprehensive promotional campaigns, and analytics.
At SmartBug, Jessica leads the strategy and implementation behind inbound and content marketing activities to help a portfolio of clients exceed their sales and marketing goals. Jessica has a BS in Sociology from Montana State University – Bozeman.
Connect with Jessica on LinkedIn or Twitter!