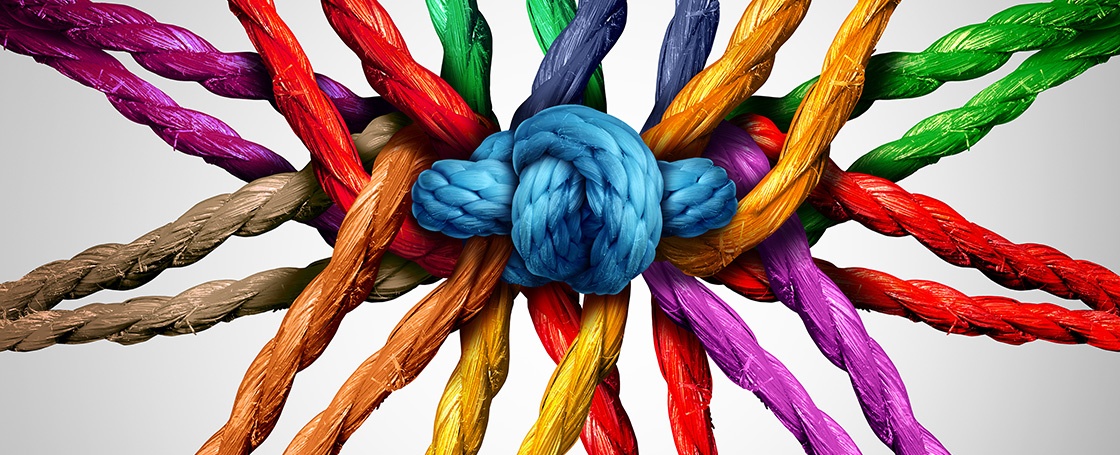 The People You Need in Order to Host a Webinar
October 6, 2016
---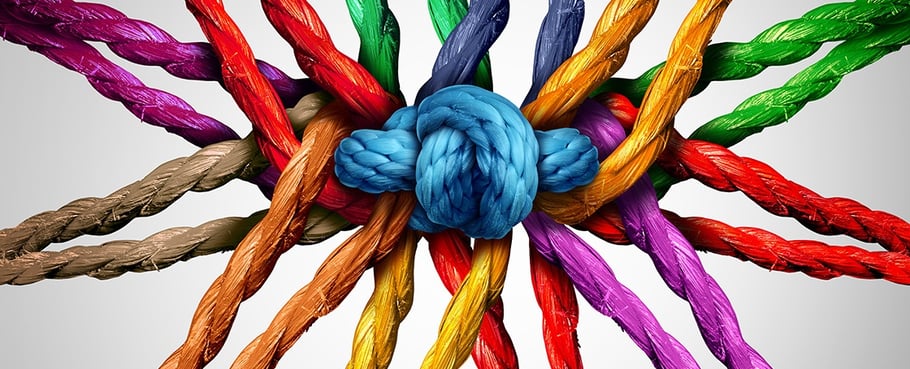 While the old adage "no man is an island" may be true, marketers often end up being one-man (or one-woman) shows who have to do everything. When it comes to webinars, this simply isn't possible. Let's take a look at the people you need on your team when putting together your next webinar.

Let's Start with the Obvious – You Need a Speaker
Depending on the topic, you can tap an employee, a customer, a partner, or even an external expert to be the speaker. Whereas having an employee give the webinar can be an excellent credibility booster for the company, it can take a lot of time to put together the webinar for that colleague to assemble the content, especially if it's a new topic. (My past experience with in-house presenters was that they required 20-40 hours to develop the content and slides for an educational webinar if it was new.) However, on the flip side, some prospects may not register if they see that your company is presenting because they assume it will be a product demonstration instead of educational.
Pulling in an external expert is a fantastic way to attract new prospects, especially if he or she is well-known in the industry and presenting on a good topic. If your ideal speakers have never heard of your company, it might be necessary to offer an honorarium in exchange for their time.
Another option is to have a panel of speakers with presenters such as a partner, a customer, an employee, and/or an expert. This format works especially well for controversial topics—although the coordination is a bit more intense.


Other Key People You'll Need
Moderator
Having a moderator enhances the professionalism of your webinar. At the beginning of the webinar, the moderator (typically an internal employee—it can be your internal expert, a marketing person, or the CEO depending on the topic) should tell the audience how to ask questions, how to get the slides and that a recording will be available after the event, and then introduce the speaker, including a brief biography. At the end, the moderator will pitch the call to action and then verbally ask the typed audience questions to the speaker. This type of Q&A is more interesting to listen to and provides a better experience for the audience than having a speaker sorting through the questions and pausing to read each one before answering it.


Recorder
Some webinar software providers now offer recording options, but it's always a good idea to have a back-up. You'll need at least one employee to be in charge of recording the webinar. It can be the marketer, but whatever co-workers you choose can't use their computers while recording the event so that they get a clean version.


Technical Help Chat Person
There are always questions about the sound not working, how to get the slides, and so on. Having a person to answer these questions as they come up is best practice.


In-Event Social Media Guru
If you use a Twitter hashtag conversation and/or other social media during the event, designate a person to participate and encourage discussion.


Audience Member
I highly recommend having at least one employee logged into the webinar as an audience member. This person can then tell you if something goes wrong technology-wise that you wouldn't otherwise know about because you are logged in as an organizer of the event.
Note: Some of these responsibilities can be combined and some cannot. For example, the moderator can also be the technical help chat person, but then not the recorder (they might get tech questions on the screen in the recording). The recorder can be the in-event social media guru person if he or she has two computers.
---
With a team of people around you supporting the event on the day of the webinar, it's much easier to feel like everything will go smoothly and not panic. Make sure to outline the responsibilities of each person and then check in with them prior to the webinar beginning. That way, you'll be ready to go on the day of the event!

About the author
Jessica Vionas-Singer was formerly the Senior Director of Client Success at SmartBug Media where she lead a team of SmartBugs who focus on HubSpot onboarding for clients new to the system and other project-based work, oversaw new employee onboarding, and rolled out new process and procedures within the Client Services department. She fell in love with marketing at her first job at a technology company specializing in credit evaluation software. Her background includes more than 20 years of marketing experience in content creation and lead-driving tactics, online presence and blog creation, social media engagement, budgeting and project plans, webinar and trade show event management, public relations, comprehensive promotional campaigns, and analytics. Jessica has a BS in Sociology from Montana State University – Bozeman. Read more articles by Jessica Vionas-Singer.
Subscribe to get our new blogs delivered right to your inbox
Other insights you might like