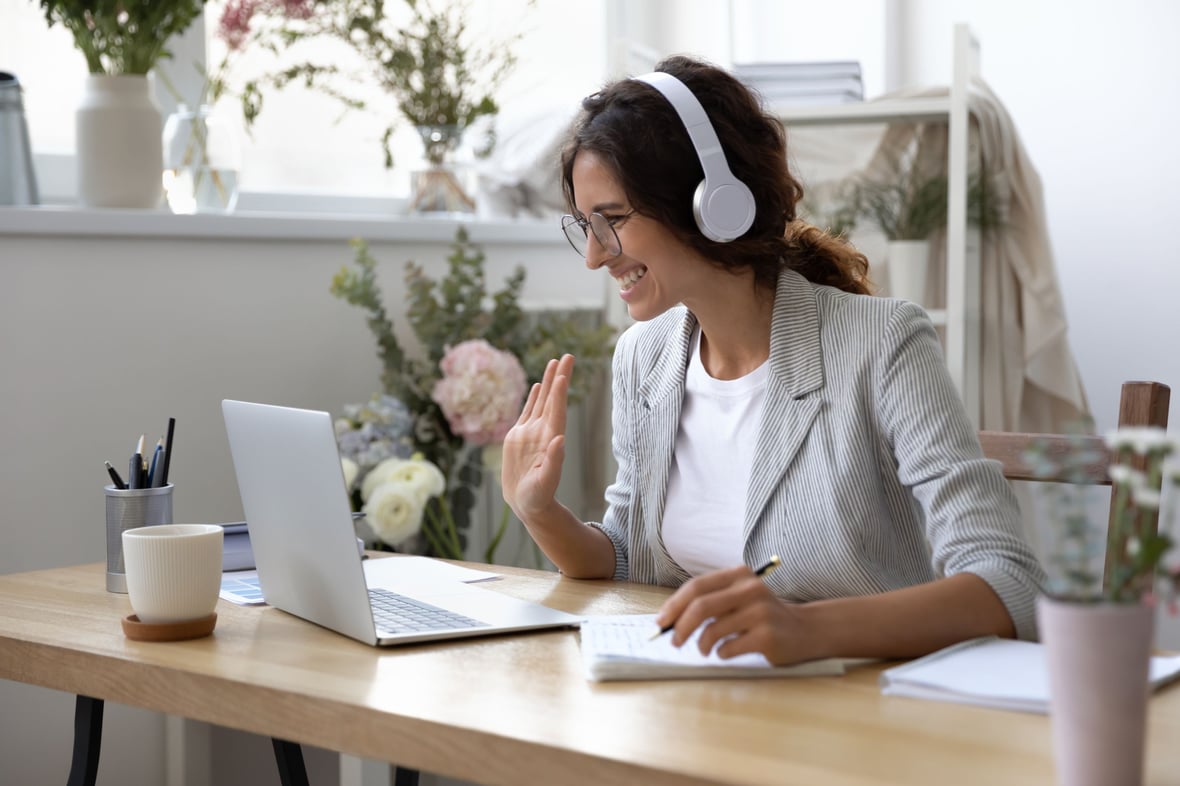 How to Optimize Your Voice-of-the-Customer Program
August 10, 2021
---
By Deena Zenyk
Guest author Deena Zenik is co-founder and managing partner at Captivate Collective.
Voice of the customer (VoC) can mean different things to different people, in the same way customer marketing and customer advocacy are sometimes interchangeable, and other times distinct streams of customer-powered business practices. At its core, VoC is simply the process of capturing, analyzing, and actioning customer insights.
Most companies have some form of capture mechanism in place, whether that's an annual satisfaction score, a more in-depth, point-in-time survey, or a Customer Advisory Board. But we tend to forget the importance of looking across the customer journey and pinpointing opportune moments to not only capture feedback, but also curate the next steps. This is how we move from customer success to customer loyalty, and ultimately to the point of advocacy.


What is customer Advocacy 2.0?
This intentional and integrated approach to VoC is part of what my Captivate Collective partner Liz Richardson and I refer to as Advocacy 2.0. A more nuanced, more collaborative, and more value-driven practice than its predecessor, this done-right form of customer advocacy touches all points of the snazzy bowtie funnel. This is achieved by connecting VoC insights to the customer journey to drive business outcomes—meaning, offering the right opportunity to the right customer at the right time.
There are three key considerations for using an Advocacy 2.0 strategy to optimize a VoC program:
Learn: Build a solid foundation of understanding, not a trash heap of sentiment scores.
Action: Use what you learn about your customers and their sentiments to power business outcomes.
Expand: Develop and document a single, unified, and actionable customer engagement strategy.
Become the in-house expert in customer experience.
Your customers are more than their customer satisfaction scores (CSATs) or net promoter scores (NPSs)—and if given the chance, many will provide you with thought-provoking and actionable insights beyond The Ultimate Question. True power lies in understanding your customer's experience. Take the time to become fluent in your typical customer journey and explore historical data available to you in a customer relationship management (CRM) system or customer success software.
Get familiar with the moments of truth—the experiences that define a customer's impression of your brand, such as a first onboarding meeting with their Customer Success Manager—and the points of friction—the experiences that slow down or derail the optimal path, such as an over-engineered onboarding program—along that journey.
There are many excellent VoC and sentiment acquisition and analysis tools on the market, some with more bells and whistles than others. Ask around the (virtual) office and find out what tools you already have in the toolkit. It's surprising how often we find useful—and sometimes costly—legacy subscriptions kicking around in the background.
Even if you have no tools, no data, or are limited in your data analysis abilities, you have options. Interview your customers and customer-facing colleagues to learn whatever you can and fill in a more complete picture of when, where, and how your customers interact with your organization. Until you do this, it will be a challenge to optimize your VoC strategy.


Power plans with actionable insights.
Layer what you already know from your VoC program onto those critical moments in the journey. When are your customers likely to be the most satisfied? Which subsets of customers are happiest and when? And, conversely, when does dissatisfaction and unhappiness tend to spike—and why? The goal here is to pinpoint when you can capitalize on the highs and alleviate or mitigate the lows.
Based on your overall strategic priorities, find the right moments for VoC to power specific outcomes. You'll want to identify the optimal leverage points along the customer journey for each of your distinct personas, then curate a path toward desired results.
We call these journey engagement flows, which is a fancy way of saying the action or series of actions—automated or otherwise—that kick into gear when opportune moments in the journey arise. Need to amp up your customer-proof game? Take a look at your typical customer journey to understand the milestones, then establish when customer happiness spikes. That is a good time to go forward with a request for a review or reference.


Collaborate for maximum impact.
In its most optimized state, a voice-of-the-customer program is a collaboration with other customer relationship holders—meaning program managers in other departments. The ultimate goal is that you and a diverse group of stakeholders share common, customer-centric key performance indicators (KPIs) and work toward goals within a shared view of your customer's experience.
A unified VoC strategy aligns your customers' experiences to a master-planned, well-orchestrated, and collaboratively executed engagement journey designed to drive results—both for the business and the customer. Get started by identifying colleagues who have or desire to have meaningful customer interactions. Establish a monthly working group in which you can share your plans, collaborate on new ideas, and coordinate efforts. Start simple and grow toward more complexity guided by learnings and real outcomes.


Evolve from VoC to Advocacy 2.0.
Optimizing your VoC strategy doesn't have to mean a seismic shift, by any means. It's more of a refocus that gives new purpose to the reams of data and information we already have available to us—all those years of satisfaction surveys that made beautiful reports, but didn't have the right business processes in place to support meaningful follow-through. At its best, a voice-of-the-customer program carefully crafts an intersection between how our customers feel at specific moments in their journeys and the growth of the business.

About the author
Deena Zenyk is a co-founder and managing partner at Captivate Collective, is a true pioneer in her field with more than 15 years of hands-on experience in customer advocacy marketing and engagement. She co-authored the best-selling customer advocacy practice guide The Messenger Is the Message with Influitive and Eloqua founder Mark Organ. Formerly the Principal Strategic Consultant and Director of the Center of Excellence at Influitive, Deena has been consulting with B2B organizations as a true thought leader in her field since leaving her practitioner post back in 2015. Read more articles by Deena Zenyk.
Subscribe to get our new blogs delivered right to your inbox
Other insights you might like