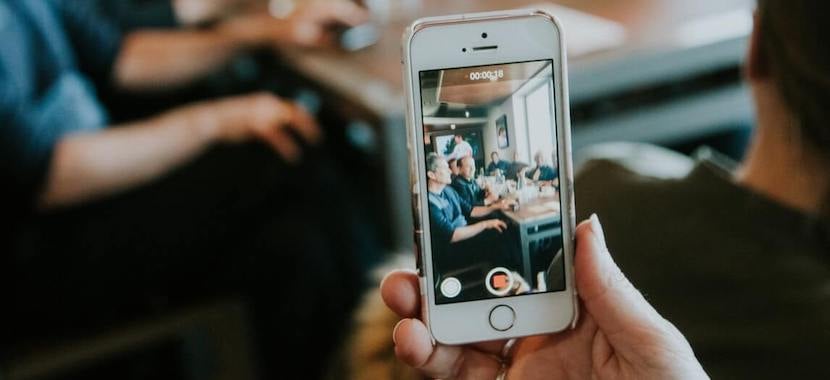 Video Hosting Options for Marketing Videos
March 5, 2020
---
Video! It's everywhere and rapidly growing—in fact, if you aren't executing a video marketing strategy by now, you've fallen behind. The strategy isn't necessarily new, and with the rise of more video hosting platforms, it's now easier and more cost-effective for a business to professionally execute a video marketing strategy.
Because video is becoming such an integral part of digital marketing, we want to dive into the differences and benefits of video hosting platforms to help you decide which might be best for your business.


Vidyard
Vidyard was created with businesses in mind. This tool is anything but basic, but it's free to start, with paid offerings available based on your use case. Once you start digging into the Vidyard features, you'll realize that you've found something unique. Built for marketers, Vidyard has created awesome tools such as Vidyard Live, Vidyard Studio, Personalized Video, Interactive Events, A/B Split Testing, and so many more.
Why not turn it up a notch and transform your boring client presentations into captivating video presentations? Stay ahead of the curve by creating personalized video with custom details such as the viewer's name, company, email, and more. Vidyard's Interactive Events includes elements within video such as forms, dropdowns, and product listings.


Features
If your main priority is ROI, Vidyard's tools make it simple to communicate with viewers and convert them into customers with couple clicks. Because Vidyard provides an enormous amount of features, pricing and plans are based on your specific needs and the Vidyard team will work with you to figure out a custom plan with a monthly subscription.
If you're serious about increasing sales with video, here's a short list of tools in the Vidyard arsenal to make that happen:
Detailed heat maps and graphs
Social media integration
Customizable players of your choice
Accurate domain referrers
In-video forms and calls to action
Advanced analytics that allow you to filter views by player, video chapters, embeds, countries, email, and so on
List segmentation by viewer interest and video content
Marketing automation integrations with HubSpot, Eloqua, Marketo, Salesforce, Chatter, Hootsuite, Google Analytics, and more
Customers are 64 percent more likely to buy a product after watching a video about it, and Vidyard is a great option if you're trying to utilize video content to drive more customers.

YouTube
YouTube is probably the most mainstream video hosting platform out there. In fact, according to Alexa, YouTube is the second most used site in the world, out-ranked only by Google.
Because YouTube is a Google product, this channel provides great SEO benefits to videos that are hosted here. There are no additional fees when using YouTube, however, this freemium model does come with a cost—ads. For some people, this might be a small price to pay, but if you're choosing a video hosting platform for a professional service or business, this might not be the best route to take. Although, if you become a YouTube partner, you can make money from the ads that are displayed over your videos. This is a great option for influencers that already have a large following.


Features
YouTube provides unlimited bandwidth and file size, although you can only upload videos that are shorter than 15 minutes (unless you're a partner). Other features you can expect to see are:
Basic analytics such as total views, link referrers, views by location
Sharing buttons
Branded embedding
Engagement such as commenting, liking, and rating
Responsive design
Video editing
Live streaming
YouTube is a great option for entertainment. I often find myself getting sucked down the YouTube vortex as they serve me one related video after another. This might cause a problem for professional businesses if you want a visitor to come to your website using calls to action (CTA). YouTube also does a good job of branding itself or third-party advertising on your content making it difficult to provide a professional look and feel on your video content. Though, due to the site's popularity, it's not a bad idea to leverage this channel for search rankings alone, while hosting on another platform to keep a professional clean look to drive conversions.


Vimeo
Vimeo is the second most popular video hosting platform with over 715 million views and 80 million members. They offer a free version, as well as a few different options that are paid:
Vimeo Plus: $5/month
Vimeo PRO: $17/month
Vimeo Business: $50/month
Each tier of the membership offers a larger storage size, more features, and greater control. This hosting platform draws a lot of creative content, such as documentaries, music videos, and short films. They offer a more professional community of viewers and producers, making the audience of this channel a bit more niche than YouTube's audience. The look of this player is a lot less busy than YouTube, too, offering a superior, clean layout.
Features
Vimeo provides a user-friendly experience with all the bells and whistles. Videos can be easily integrated with social media or privacy-protected with a password when you're working on a project that isn't quite ready to be seen by the world. Basic engagement metrics, such as video views and likes, are available to all members. The premium plan provides more in-depth analytics, such as live graphs, comments, downloads, locations, and how many viewers watched a video from beginning to end.
Users have a lot more control over their content with features like captions or subtitles. Vimeo also provides options such as the ability to display videos on designated domains and the ability to choose what displays once the video ends, whether it be a link, CTA, text, or related videos. Another great feature of Vimeo is the ability to sell subscriptions to your content or rent out access to your videos. Overall, Vimeo has a great reputation for high-quality, professional content.


Wistia
Wistia was created specifically for marketing professionals to get viewers back to their websites and converted into customers. They claim to be the video hosting platform for business, because they heavily focus on the wants and needs of professionals.
Wistia puts a lot of thought behind their product and harnesses a lot of information from viewers that, in return, can help marketers in future campaigns. Pricing and features vary greatly based on your monthly subscription plan. Plans are broken down into the following tiers:
Free: Includes 25 videos, basic analytics, branding capabilities, and basic video tools
Basic: $25/month with features of the free plan, plus storage space for 100 videos
Pro: $100/month with all the features of the basic plan, advanced analytics, lead generation tools, marketing integration, and space for 1,000 videos.
There is an additional charge of 33 cents per gigabyte if you go over your monthly bandwidth of 2oo GBs. That means if one of your videos gets popular, you might have to upgrade before breaking the bank.


Features
Wistia has great features, including a video heat map to help you understand the science behind viewing habits and better serve content to your customers. The heat map breaks down which parts of the video were watched, skipped, and rewatched. In addition, Wistia's advanced analytics has features such as trend graphs to track an entire video library and performance over time. The platform also integrates with popular marketing automation software, such as HubSpot, Marketo, and Pardot. Key features you can expect to see with Wistia video hosting are:
Email capturing and calls to action right in your videos (Pro and Enterprise only)
Video heat maps and viewing trends
Sharing buttons and embedding capabilities
Fully responsive branding video player
Device detection
Viewer history tracking (Pro and Enterprise only)
Team collaboration capabilities to share internal or private content and collect feedback (Pro and Enterprise only)
Integrations: HubSpot, Mailchimp, Marketo, Pardot, WordPress and Google Analytics (Pro and Enterprise only)
IP filtering (Pro and Enterprise only)
Unbranded player (Pro and Enterprise only)
Domain restriction for video embeds (Pro and Enterprise only)
SEO and video site maps (Pro and Enterprise only)
Social Media
Lastly, I wanted to mention social media as a video hosting platform because the use of video on social channels is only expected to grow. For instance, Facebook has the largest audience of any social network, and over 75 million people visit Facebook Watch and spend an average of 20 minutes consuming video content. Facebook is even predicting that by 2021 all of their content will be video content. Say goodbye to reading.
That being said, all of the social channels—Facebook, Instagram, Twitter, and Snapchat—are an easy way for viewers to get an inside look at your business and brand messaging. When used thoughtfully, these channels provide a window into your business and a great opportunity for followers to learn more or even convert into customers.

About the author
Jennifer Shore was formerly the Director of Marketing of SmartBug and a Seattle-based writer who has received numerous awards for her work. In her role at SmartBug, she is responsible for the development, execution, and optimization of the high-growth lead funnel, nurturing, and customer acquisition. Read more articles by Jennifer Shore.
Subscribe to get our new blogs delivered right to your inbox
Other insights you might like