By Ryan Malone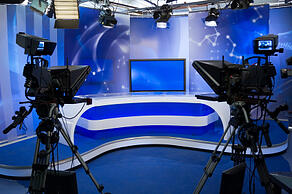 Video marketing is one of the strongest ways to give your clients a visual introduction or demonstration of your products or services. It allows them to "kick the tires" without having to speak to someone who is going to try to sell them something when they're not quite ready to buy. It lets them learn more - on their schedule. Adding videos to your website can increase your Google ranking and open opportunities with prospects that need a more visual demonstration of what you have to offer. Video marketing can be a simple video shot with your camcorder or an elaborate production by an outside vendor. In either case, here are 6 best practices to ensure your company benefits from video marketing.
1. Do Your Research
While you by no means want to copy what your competition is doing in video marketing, any good plan includes research. Evaluate what they're doing and set out to do it better.
Analyze their YouTube profile design – is it plain vanilla or have they created a custom page?

Review their overall content – do they just have one or two videos or have they created a viable library of knowledge?

Check their level of interaction – do they communicate with the commenter's? In order to build a community you must interact with your viewers.
2. Make It Search-Engine Friendly
Video is now a fundamental part of search results that are received for any search. Video results appear in about 70% of the top 100 listings, the type of content most often displayed in universal or blended search results. (Marketingweek, 2011) By providing video that is formatted for search engines, chances for success increase. Like web pages, videos should be SEO'd - ready with meta keywords and titles. And tags are even more relevant in video - they are what YouTube and other sites use to sort and display per user queries. The other criteria used include: relevance, date of upload, number of views, and user rating.
3. Don't Forget A Call To Action
Calls to action are essential to any marketing endeavor. Video is no different. Be sure to include a call to action in the video itself and on the page surrounding your video.
Point them to your website for a free whitepaper, more information, or a discount offer.

If you are posting a "how-to" video on your website, surround it on the page with calls to action that let your audience know that you have the parts they need, the knowledge to do it for them or the how-to guide to help them.

If you are linking to YouTube, take advantage of their call-to-action overlays that make offers to viewers, include more information about your business and help drive traffic to your website.
4. Make It Social
One of the ways to ensure your video becomes a viral hit for entertainment or information is to include social components. When you post the video, make it easy for viewers to share it socially on Facebook, LinkedIn, Twitter, Pinterest, email and embed codes for their own blogs. This will increase your ratings and comments, a key to video success. More than 50 percent of videos on YouTube have been rated or include comments from the community – make sure yours is one that people are talking about.
5. Location, Location, Location
Are your videos are appearing on your website as well as on YouTube? It doesn't matter if you embed them on a page or link to the YouTube page; get that content on your site. But don't let it get lost! Don't hide it in a blog post that will eventually get buried by newer posts. Create a landing page to showcase your excellent offering. Leave a trail to your videos around your site with thumbnails and links to promote them.
6. Repurpose That Great Content
When you've got great content, always look for ways that you can leverage the investment. The videos that you've created can lead to other outstanding marketing materials:
Create a text transcript for all videos. Text transcripts of videos benefit your website by contributing great content for search engine optimization. They also can provide compliance where necessary. Transcripts easily provide sound bites for use in press releases and other marketing materials.

Create an audio-only "podcast" for distribution on iTunes and other audio websites. This will help increase distribution numbers and reach audiences.

Create still images from the videos to post on Pinterest, Flickr, Facebook, and other profiles and link back to your video or website itself.
Video Marketing can be a key component within your inbound marketing strategy. Want to get started with video marketing but aren't sure how? SmartBug Media is ready to help you from campaign concepts to execution to analysis by identifying opportunities, creating targeted video marketing campaigns, developing landing pages, supporting lead nurturing campaigns, analytics and measurement of your campaign's success. Contact SmartBug Media today to learn how video marketing can work for your company.