Template
23 Case Study Questions Every Marketer Should Ask
With the right questions, you can easily conduct compelling customer interviews and craft them into case studies that provide leads with the information they need to make an informed decision.
Download Now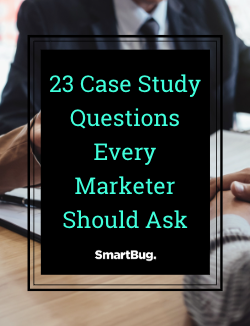 Case studies are an essential part of digital marketing and can persuade leads to become customers. Crafting a case study can be daunting, but with our template, you can write one easily and confidently. Take time to ask the right questions of your existing clients so you have the information you need to create an impactful and persuasive case study.
Plan your next case study with this template:
Know the right questions to ask the project manager
Identify the appropriate questions to ask the client
Interview your SMEs with confidence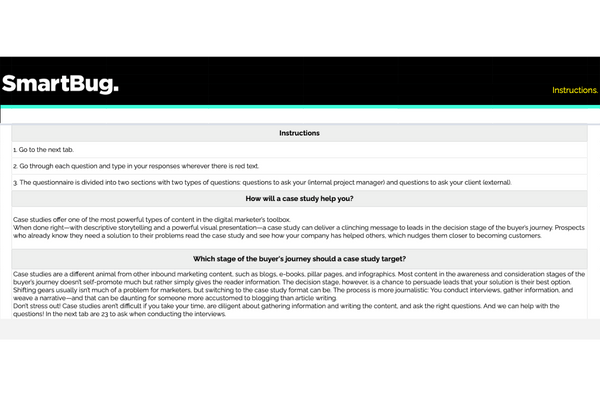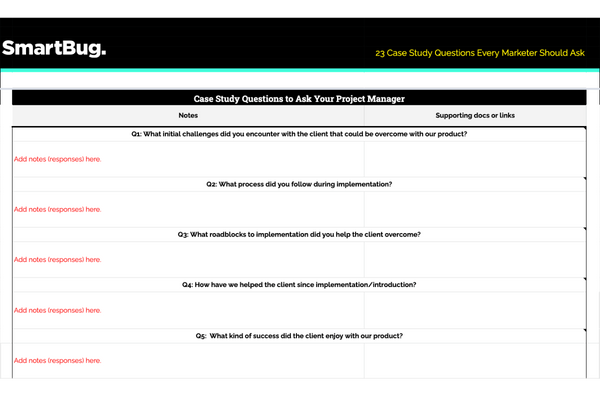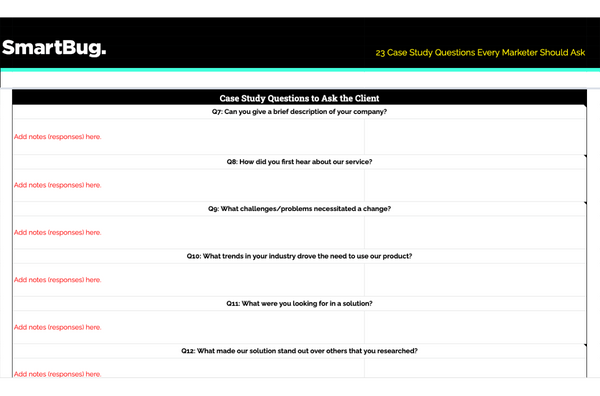 Add this template to your digital marketing toolbox and start capturing promotable customer stories today!
Fill out the form below and get access to our template, "23 Case Study Questions Every Marketer Should Ask."