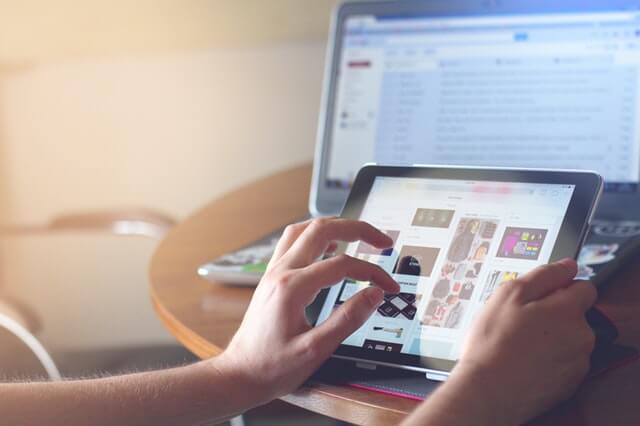 10 Tips for Using Pinterest to Grow Traffic and Leads
May 7, 2018
---
If you've ever been on Pinterest, you know what I'm talking about when I say the Pinterest rabbit hole. No matter what you're into, Pinterest is a visual smorgasbord of beautiful, inspiring images tailored to your interests.

Apart from being a great way to kill one hour of waiting in line at the DMV, Pinterest can drive traffic to your website and help you generate leads. How, you ask? I'll share real advice on the best strategies for using Pinterest as a viable platform to drive visits and leads. But first ...


Let's Set a Couple of Things Straight
The first mental barrier most people have when it comes to Pinterest is "but I tried Pinterest before, and it didn't work." When people say "tried," that can mean a few things:
They just set up an account five months ago, only have five boards set up, and aren't pinning regularly.

They started an account six years ago and it used to bring in traffic, but it has sat mostly untouched for the past two years.

Their Pinterest boards are all about their brand and their content, and have no engagement.
And so on. Before you can say Pinterest (or anything, for that matter) doesn't work, you have to first put in the effort for a consistent amount of time.
The second thing I hear most from business owners is that Pinterest doesn't work for B2B. If your primary buyer personas don't fit the demographics of Pinterest, then you may want to focus your resources on other social platforms. But don't count Pinterest out just because you're in the B2B game, because there are other companies taking advantage of the fact that most people in your industry aren't reaching potential customers on Pinterest.


Top Tips for Using Pinterest to Increase Site Visits and Leads
Whether you're B2B or e-commerce, below are my top tips for using Pinterest:
Commit to scheduling content consistently for six months or more

—As I mentioned, one fatal flaw when it comes to Pinterest is a lack of consistency and long-term mindset. If you want to test Pinterest or revive your account, commit to pinning (or scheduling pins) every day for a minimum of six months. Follow the general best practices for pinning (most sources say 15–30 pins a day, pinned at varying times throughout the day, work best). This will give you a true test as you track how creating pins and repinning other users' content impacts site visits and leads from Pinterest.

Ensure you can track your results

—The majority of my clients use HubSpot, so it's easy to track how many visits and leads Pinterest drives each month. Google Analytics should effectively bucket your traffic from Pinterest, but you can also create specific tracking URLs for content (pins) that are tied to certain campaigns.

Repin other users' content

—This is a

social

platform. Interact with other users' pins and repin great content to your boards.

Create unique pins

—Most people scroll their home feed and lazily repin content, which is a great way to get a lot of your board content, but I'm going to hold you to a higher standard. Craft new pins that link to your helpful blog and other content.

Make your pins aesthetically pleasing

—Pinterest is a visual platform, so if you're going to slack on graphics and images, don't bother. If you don't have a designer, use a design tool like

Canva

, which allows you to get the sizing right and overlay text on images. Images that are vertically oriented tend to look better in users' feeds, which means more engagement, repins, and clicks. Check out the example below, which was created in Canva and sized to stick out in user feeds:


Write your own pin descriptions

—Not only will this make your pins more appealing and useful to other users, but you can write keyword-rich descriptions that will enable your pins to show up when people are making relevant searches on the platform.

Don't forget about board descriptions

—Boards are searchable as well, and using relevant keywords in your board descriptions will help them get found.

Make your website content "Pinterest-friendly"—If it makes sense for your website, make images pinnable. For instance, ecommerce is typically a great fit for pinnable images, versus a managed service provider's website that uses largely stock photos. You can also create Pinterest-friendly images (sized for the platform) for the bottom of blog posts and make them pinnable for readers. Make sure you're including a link to your company's Pinterest account from the social media icons on the site, as well as a "Pin It" button on blog posts.
Use your "about" description and URL as a call to action

—Take your top-converting piece of content that is relevant to the buyer persona(s) you are reaching on Pinterest, and include a call to action in your "about" section. Prompt users to click the link to your website to download the guide, checklist, or whatever you're offering. Make sure you swap out the URL so that it links directly to that landing page, and now you have a great way to capture leads.

Focus on telling a story

—The last tip I'll leave you with is to use your Pinterest profile, boards, and pins to tell the story of your brand. And by the story of your brand, I mean the ideal lifestyle of your buyer personas. For example, let's say you sell grills for barbecuing. Your target persona is most likely into summertime, pool parties, grilling with the family, and outdoor ambiance. Create your boards around this story.
What are your thoughts on Pinterest as a viable source of traffic and leads? Will you test out these tips?
Photo by Pixabay from Pexels

About the author
Brooke Tomasetti was formerly a Marketing Consultant at SmartBug Media. She previously worked in digital marketing at a creative marketing and branding agency. Her goal can be pared down to using digital marketing to drive lead generation and revenue for clients. Brooke specializes in social media, generating ROI from paid social, marketing strategy, and maximizing her client's use of the HubSpot platform. Read more articles by Brooke Tomasetti.
Subscribe to get our new blogs delivered right to your inbox
Other insights you might like