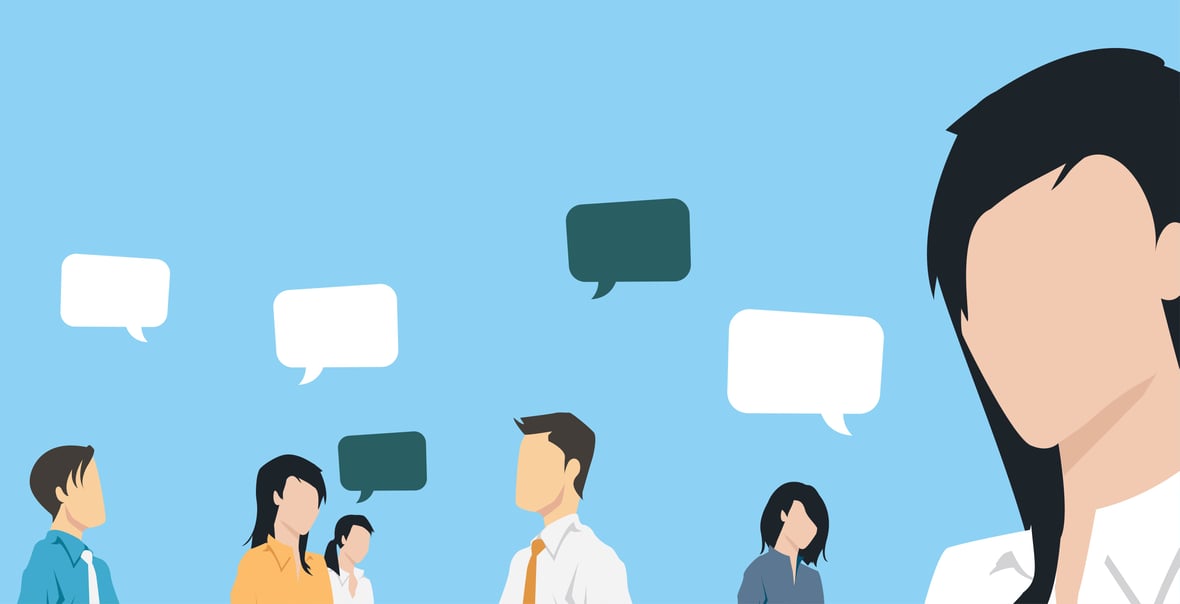 The Best Ways to Collect and Share B2B Company Reviews
April 22, 2016
---
By Mike Wolfe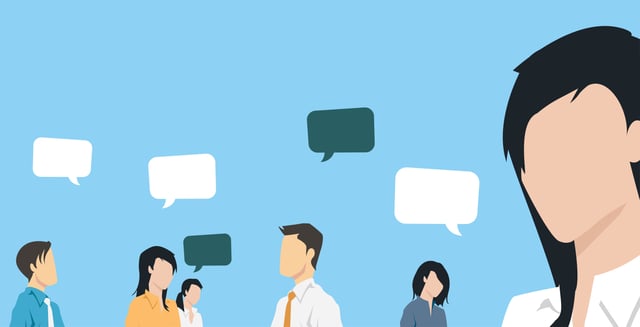 In today's digital world, there is no shortage of information or opinion being shared online. The more people that are familiar with your company, the more likely it is that people are talking about it online—sharing everything from personal experiences with your support staff to their evaluation of your products and/or services.
Potential buyers rely on those recommendations as social proof that your solution will either meet their needs, or won't. A study from The Alternative Board (TAB) suggests that 93% of B2B buyers say reviews drive major purchase decisions. When you can produce detailed, yet genuine, reviews that reflect positively on your company, it takes your value proposition to the next level by illustrating to those potential buyers that you have kept your promise with current customers and that they are satisfied.
So what are the best ways to gather these reviews and how can you share them with your target audience? Here are a few ideas:

How to Collect B2B Customer Reviews
Find out where your audience goes for reviews.
The first thing to consider is that people are probably sharing their thoughts and reading reviews on your product or service online already. They could be using business review sites like Better Business Bureau, G2 Crowd, and Glassdoor. Or, they could be leaving comments and reading reviews on Facebook, Twitter, LinkedIn and Google+ sites.
Getting familiar with the sources that your audience turns to when they want an unfiltered opinion about your company, as well as the patterns in what the majority of people are saying about you on these sites, can give you a good idea of where to begin.
Simply ask for reviews.
People are busy. Who has the time to go around writing and sharing unsolicited reviews on all the products and services they use? Unless they have an awesome experience (or an extremely disappointing one) your customers probably aren't going to take the time out of their day to share thoughts on their own. Having said that, a satisfied customer should be more than happy to take a few minutes out of their day to show their appreciation for a product or service they enjoy. Sometimes all you need to do is ask.
Identify the customers that you have the best relationships with and ask for reviews in a timely manner—after the customer has had time to get familiar with your solution and how it has helped them.
Make it easy.
Provide customers with multiple platforms where they can leave reviews. Link your social media followers or website visitors to a quick and simple form, questionnaire or survey that they can fill out and submit. You could also use your email signature or footer to ask for customer feedback. If there's a customer portal on your website where only customers can log in, make your request more prominent.
Face-to-face interactions with customers are also great opportunities to ask for a review. Whether it's a customer service check-in, a tradeshow, or any other time you have the opportunity to speak in person, consider handing them a quick questionnaire or survey. Many times, and ideally most of the time, you will have customers that approach you to simply give feedback some feedback. Be ready to capture that moment right there in person.
Give customers an incentive.
Ultimately you want honest and sincere feedback that the customer feels compelled to leave without any incentives. However, because people are busy and because everyone loves free stuff, you might increase your ability to collect reviews by offering a chance to win a prize or to receive a discount. Gestures like this show that you value customer feedback, but they also make it enticing for customers who want to know what's in it for them. If you are giving an incentive, it's a good idea to emphasize that you want honest feedback—not just a positive review in exchange for something.
Be open to the bad as well as the good.
What if some of your customers aren't satisfied? What if they don't have good things to say? That's important information for you to collect too. When asking customers about their level of satisfaction, sometimes you have to ask the uncomfortable questions and listen to the criticism. Ask what you could be doing better. Ask what it is they DON'T like. Perhaps you can discover an unhappy client experience and use that feedback to turn things around for them by understanding the issue and correcting it.
Make collecting reviews a company-wide initiative.
Collecting and sharing reviews shouldn't just be limited to marketing and sales departments. Train other departments to recognize opportunities to solicit feedback and give employees incentives for collecting positive reviews from clients. Customer service is often the front-line of customer interaction and a great source for customer feedback. There may be other departments that receive feedback from clients too. Consider what employees outside of sales and marketing do with that information. Are they able to get a pulse on customer satisfaction and share it with the rest of your company? Are they identifying happy customers that would make great brand ambassadors? If not, maybe they should be.
How to Share B2B Company Reviews
Understand your target audience.
Identify the personas that make up your audience and see to it that the reviews you are sharing on each channel speak to those personas. Each persona likely has a unique set of problems and/or pain points that can be addressed so make sure that you have reviews and testimonials that speak to each one.
Related: 55 Questions to Ask When Developing Buyer Personas
Share reviews on your website.
As prospects visit your site and browse for information, many of them are trying to decide whether or not to purchase from you. By providing them with success stories and positive testimonials along side your products and services, you do more to convey the value and you make it more enticing for them to take the next step—request more information, see a demo or get a price quote.
Add testimonials to your landing pages.
Your landing pages should have one goal, and that is to get visitors of that landing page to convert on your offer—which is done by focusing on the benefits of the offer and by making the call-to-action prominent on the page. That being said, if your offer is to speak to a sales rep or to request a demo, providing testimonials may give some visitors the extra boost in interest they need to convert.
Record video reviews and testimonials.
Videos can be very impactful. Have a great customer story to tell? Let the customer tell it in their own words through an interview. Have them reflect upon the problematic situation they were in before you came along, and how you helped them resolve it. Let the story come from various personas to reach wider audiences and display your video on your website as well as social media sites.
Related: How to Start Creating Videos to Amp Up Your Inbound Marketing
Turn reviews into case studies.
Have a nice testimonial or review that has potential to be an in-depth look at your product or service? Collect more information and work with the client on creating a full case study. Case studies are like company reviews in that they help prospects build the value that your company provides. Although, case studies go into far more detail and can be offered as premium downloadable content.
Related: 5 Powerful Content Marketing Case Study Interview Questions
What are your thoughts on collecting and sharing B2B company reviews? What tips would you provide to someone who is looking for ways to collect and share reviews?

About the author
Mike Wolfe is an Inbound Marketing Strategist at SmartBug Media helping clients find success through inbound marketing. Read more articles by Mike Wolfe.
Subscribe to get our new blogs delivered right to your inbox
Other insights you might like