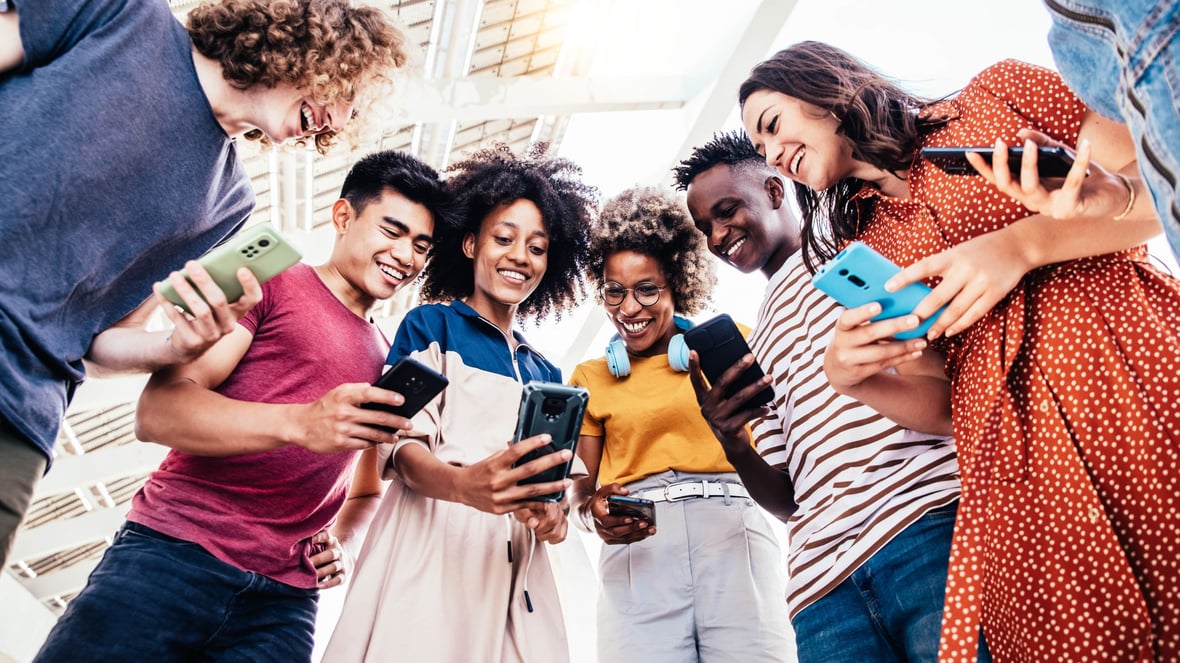 As more brands pick up on the fact that SMS is an essential component of their multichannel marketing efforts, businesses are benefiting from increased ROI and increased communication where their audience prefers to connect: their phones.
SMS serves as a quick connection with the audience by providing them with deals, sales promotions, and—perhaps most importantly—the best way to develop a relationship between the brand and the audience. After all, when the primary goal for businesses is to sell, strategizing for brand loyalty is one of the best ways to set your brand apart from the competition.
By providing your audience with an entertaining, educational, and personalized experience, you're developing a deeper relationship. SMS is the best channel to make this happen.
In this article, you'll find an overview of types of SMS campaigns as well as a set of Klaviyo best practices to help you launch your first SMS campaign.
Creating a Campaign in Klaviyo
SMS campaigns rely on marketing automation platforms where every aspect of a campaign takes place. Among the SMS and email campaign platforms, Klaviyo specializes in e-commerce marketing and makes it easy for you to deliver the right messaging to your subscribers.
Before we jump into the types of SMS messages you should be sending, let's take a look at how to navigate creating a campaign in Klaviyo.
1. Select the basics of the campaign.
After executing a strategy to collect contact information, you'll need to segment your contacts. Personalized journeys are a big part of developing the relationship between your brand and the customer, and sending irrelevant information to a customer can damage this relationship.
The first screen of Klaviyo's campaign wizard guide asks you to select the basic settings of your SMS campaign, such as:
The name of the campaign
The subscribers to receive the messaging
How the SMS will be sent
The recipients that you choose should be those who will benefit from this campaign. Segmenting should be based on a number of factors, including the items purchased, demographics, time spent on a page of the website, and more.
The campaign information page will look something like this:
2. Create the SMS message content.
Next, you'll find a Message box where you can write your content. When it comes to SMS messages, providing value to the recipient isn't just about selling; it's about educating, entertaining, and providing a personalized experience. In other words, it's about developing a deeper customer-brand relationship.
With that in mind, your message might be text-based or it might incorporate visual components:
An SMS message contains only text in the message and is limited to 160 characters.
An MMS message is a multimedia message that might include a video, photo, or GIF. The character limit is 1,600.
Although an MMS message is a great opportunity to add a fun, entertaining visual element to the message, keep in mind that one MMS message counts as three SMS messages under the billing plan.
In the next main section, we'll discuss at length how you can develop effective SMS campaigns with both types of messages.
The message box will look something like this:
3. Schedule or send your campaign.
Depending on the type of SMS campaign, you can choose to send your message immediately or wait for a later date.
Typically, messages that attempt to reengage the customer, such as an abandoned cart message, will be sent immediately. Messages that promote new products or sales will be sent on a predetermined date.
Pro Tip: Be aware of the time that your message is being sent. In late 2021, Klaviyo added a feature called "quiet hours" that allows users to determine a time period where the recipient is not contacted. Additionally, be sure to note a recipient's time zone during segmentation.
Here's what your schedule or send page will look like:
Ready to learn how our e-comm marketers can help you? Get in touch!
Three Types of SMS Campaigns
With a few Klaviyo best practices down, it's time to start thinking about the types of SMS messages that you should be sending.
Remember, SMS is a highly personal channel, making it a great opportunity to build the customer-brand relationship while also promoting your products and services.
1. Product promotion
SMS messages are all about quick, direct information, which makes it an excellent channel for flash or limited-time sale notifications, and early access to a sale.
It could be argued that promoting the product is as important as producing the product. In addition to driving sales, promoting your product through SMS messaging allows you to gather data to learn who is interacting and converting on your products, which in turn lets you know how to better segment your audience.
Compared to email sign-up, SMS sign-up tends to be more difficult, which is why you want to really make it worth their time. You do so by creating a sense of exclusivity by making them the first to know about a new product. In fact, these messages should inform the audience that they are the first to know about the product to reinforce the benefits of SMS messages.
Additionally, you benefit from gaining insight into the success or failure of the product by tracking how the audience interacts with the product. A few days after this message, you can study the data from the campaign to further segment your audience and understand which products are working and which are not.
2. Personalized campaigns
An SMS message from the president or CEO from your brand is an opportunity to connect and develop the relationship with the audience.
When writing a message, be sure to:
Make the message text-based: When you get a message from a friend or family member, they're not trying to impress you with a flashy design. They're probably just writing in plain text, so your personalized message should do the same thing.
Keep it short but engaging: Don't bog down the reader with a lengthy block of text. Most readers will stop reading if the message isn't short and to the point.
Personalized campaigns can look pretty different from one to the next. For instance, maybe the message contains a brand new product that's available a month before the holidays. Or, maybe it's a message extending an appreciation that includes a 20 percent off coupon.
Regardless of the message, the No. 1 thing to remember is that the audience needs to feel like they're in conversation with your brand.
3. Events promotion
As we've stated, SMS is the No. 1 channel that your audience is most likely to see. This makes it a perfect opportunity to provide your audience with educational, entertaining content that promotes an in-person or virtual event to help increase numbers.
Get Klaviyo Best Practices from a Team of E-Commerce Marketing Experts
The e-commerce marketing experts at SmartBug® utilize email and SMS marketing services to help businesses drive revenue, develop a lasting relationship with their customers, and promote new and existing content and products.
By partnering with our team of strategists, writers, and designers, you will gain the benefits of a tailored strategy that takes the guesswork out. We make this happen by building a monthly campaign calendar, tracking and adapting to metrics, and providing ROI on your investment.
Interested in learning more about SMS and email marketing? Get in touch with an e-comm marketer today!

About the author
Ryan O'Connor was formerly SmartBug's Director of E-commerce Growth, product manager, and sales director. He enjoys helping readers learn how to solve big business challenges through consumer psychology within the constantly evolving e-commerce landscape. Over the past 10 years, Ryan has helped 1000s of DTC brands navigate challenges to grow fast through intelligent marketing. He's not afraid to get his hands dirty, having launched his own e-commerce stores from the ground up. Read more articles by Ryan O'Connor.
Subscribe to get our new blogs delivered right to your inbox
Other insights you might like