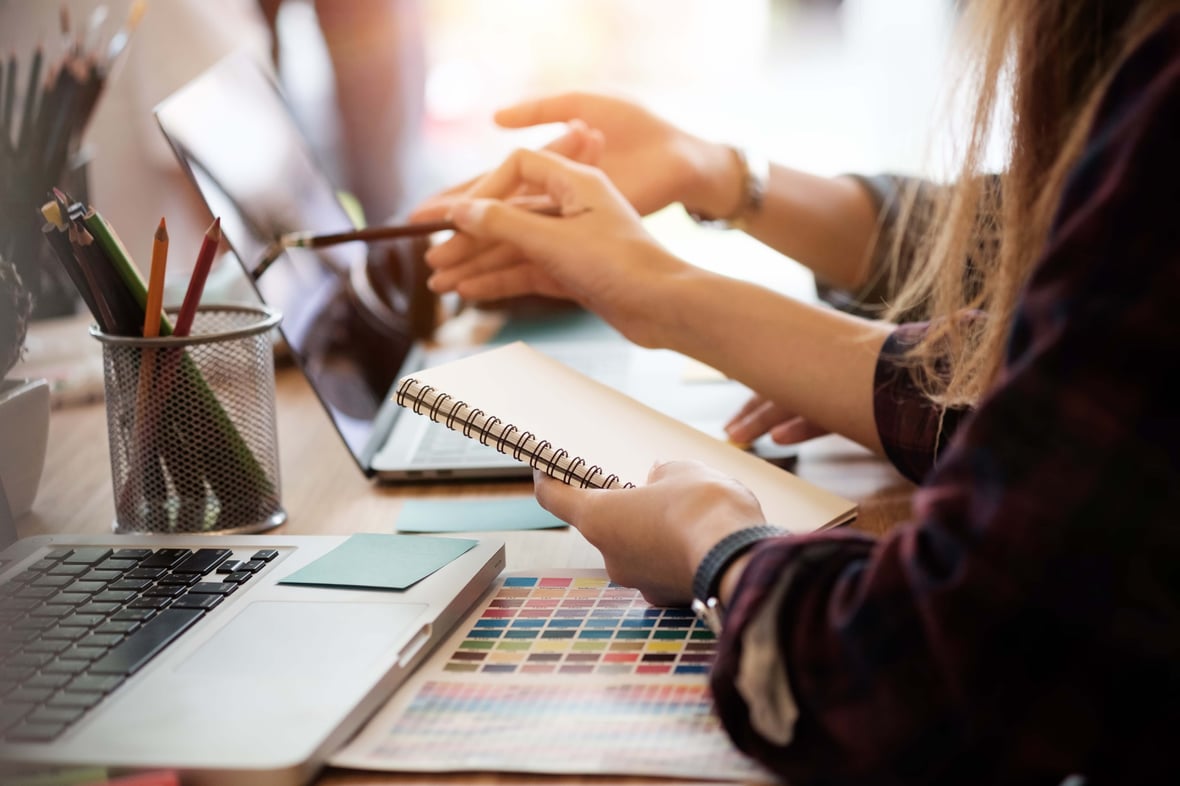 Six Ways Inbound Marketing is Different for SaaS Companies
November 15, 2019
---
SaaS marketing doesn't have a "one size fits all" strategy.
This unique vertical requires the best marketing tactics needed to meet revenue goals specific to each company and audience. Inbound marketing is an essential piece of that puzzle as a technique for drawing customers to products and services via content marketing, social media, search engine optimization, and more.
With such a crowded marketplace, your company needs to stand out — so here are six considerations when developing a comprehensive inbound marketing strategy for your SaaS company.


1. Position Yourself As An Authority
In creating content to support your SaaS marketing strategy, writing original, forward-thinking blog content and articles that position your brand as a team of innovators and thought leaders is essential to success.
Original content created through interviews with subject-matter experts and industry influencers is vital to the success of any content marketing effort. Take ownership of and share proprietary knowledge or expertise that your target market can only get from you.
Encourage leaders of your SaaS company to participate in broadcasts, conferences, and interviews to further take advantage of opportunities to position yourself as an authority in the industry.
Share specific stories about how your SaaS offering solved major problems and make case studies come to life with anecdotal information about solutions, with titles built around keywords your audience is searching for.
2. Get Smart About Distribution
In 1996, Bill Gates wrote an essay titled "Content is King," in which he stated "Content is where I expect much of the real money will be made on the Internet, just as it was in broadcasting."
While that prediction did come to fruition, as indicated by the prolific success of inbound marketing, distribution is the queen of content's kingdom. Content without readership, engagement, and action is simply a waste of resources.
Creating the right distribution strategy through appropriate channels, watering holes, and content syndication platforms gets content related to your SaaS offering in front of your target audience in places they already spend time and alongside resources they trust.


3. Make Dry Content Come to Life
When marketing SaaS offerings, the delivery of the information is crucial.
How can you improve your time on page, number of page views, or site engagement for a software product? Well, use content delivery tactics like video, animation, infographics, flowcharts, how-to guides, and demos to engage visitors and deliver a memorable message.
Check out this homepage from HotStats for an example incorporates elements of storytelling, graphics, and slight animation.


4. Make Co-Marketing Your Secret Weapon
Many SaaS prospects have a pre-existing allegiance to a certain platform. Leveraging relationships with platform partners by co-marketing with the leaders of these platforms is key to getting in front of your target market.
For instance, if your SaaS offering integrates with Amazon Web Services or Salesforce, ask to interview a leader of that organization and publish an article outlining industry trends and predictions. Or co-promote a webinar, which expands your respective reach. Co-host a happy hour at an upcoming industry event or include one another's logos on a partner page.
Identify those in your industry that share a similar market position, without being competitors, and consider co-publishing industry research, a white paper, or an ebook. Capitalize on each other's followings, contact lists, and expertise.


5. Segment and Automate
Decisions about SaaS technology are often made by C-level executives.
While those leaders might delegate research on SaaS offerings to others in the organization, it's important to email only highly valuable content to C-level decision-makers that truly helps them overcome their greatest professional challenges.
Therefore, SaaS companies must take extra care to strategically segment lists and automate marketing efforts by attributes, including pain points, industry, specific product capability needs, lifecycle stage, decision timelines, or platform interests.
Sending a message that isn't aligned with a prospect's needs is risky in any inbound marketing program, and especially when working with C-level executives who are inundated with emails all day long, relevance and personalization are paramount.
Consider highly sophisticated marketing automation tools, such as those found on HubSpot, Pardot, or Marketo, to execute an email marketing strategy with this level of detail.


6. Engage in Nontraditional Social Media
When you think of social media, Facebook and Twitter probably come to mind. These platforms aren't usually ideal for SaaS companies. Social media engagement or opportunities for social interaction that benefit SaaS companies happen outside the Instagram box.
Participate in unconventional social channels, including Reddit, TechDiscussion, CNet Forums, Spiceworks Community, or one of these 10 tech forums outlined by TechBullion.
Inbound marketing is about using content and expertise to help solve challenges or provide relief to industry pain points. Position yourself as an expert where help is needed and don't forget to engage top industry influencers to expand your reach exponentially.
Of course, like any and all marketing strategies, consistent data analysis based on clear KPIs, optimization, and testing is essential to measurable success. Especially in technology industries, keeping up with competitive insights and adjusting strategy accordingly leads to a greater ROI on your marketing investment.
Consider these recommendations to shorten the traditionally long SaaS sales cycle and educate your savvy buyer along his or her journey to finding the ideal SaaS partner.
This post was originally published in June 2017 and has since been updated.

About the author
Jennifer Shore was formerly the Director of Marketing of SmartBug and a Seattle-based writer who has received numerous awards for her work. In her role at SmartBug, she is responsible for the development, execution, and optimization of the high-growth lead funnel, nurturing, and customer acquisition. Read more articles by Jennifer Shore.
Subscribe to get our new blogs delivered right to your inbox
Other insights you might like