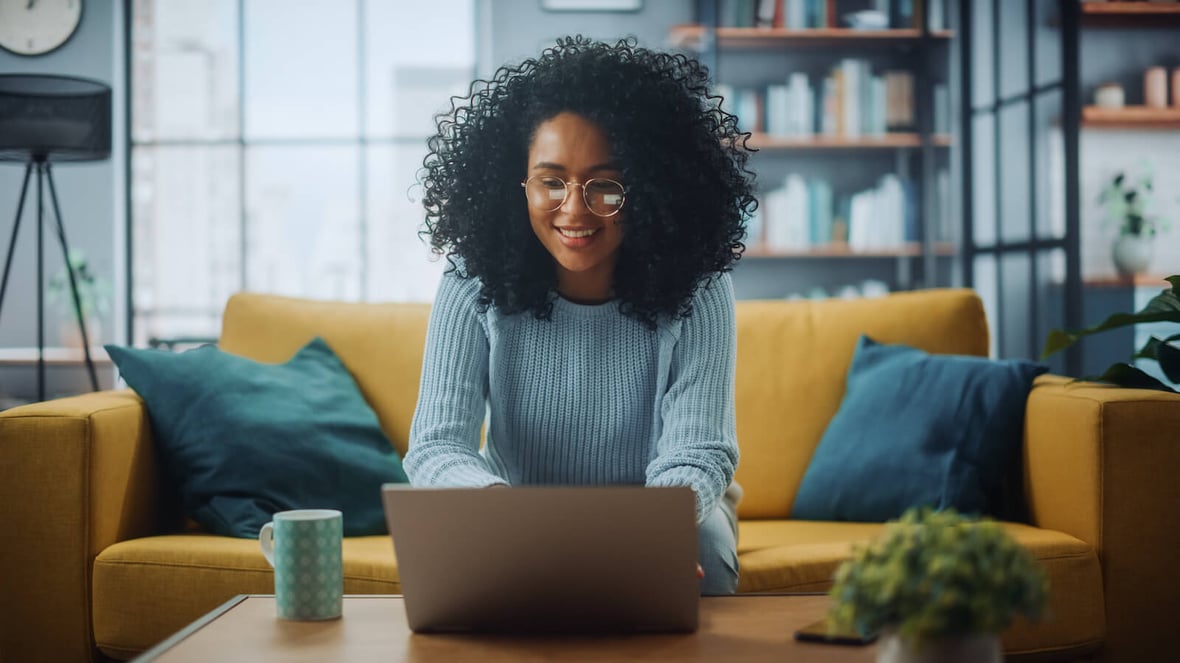 By Sandy Moore
If you've found this article, you're probably considering Shopify as your new e-commerce solution, or you've acquired Shopify and are looking to get started on the right foot and integrate it with HubSpot. Either way, you've come to the right place!
Both tools are extremely powerful doing what they were designed to do. HubSpot is an amazing marketing, sales, service, and operations platform which provides all the tools you need to manage your customer journey. Shopify is one of the most powerful and complete e-commerce solutions in the market.
Can you imagine all the things they can do together? Well, let's discover the possibilities.
Why choose Shopify?
For those who are unfamiliar with Shopify, it is an e-commerce platform that includes the design, setup, and management of your online store across multiple channels. Shopify empowers over 4.4 million websites globally as of 2023 for brands including Unilever, Kylie Cosmetics, and more.
Using the Shopify platform provides a variety of benefits. It is easy to set up, it is built for optimization, and the store maintenance is relatively simple to use. In addition, you can customize your online store with over 7,000 apps that integrate directly with Shopify. There are six different pricing options available based on your needs and desired features.
If that's not enough, here are some additional benefits of building your e-commerce website on the Shopify platform:
General Data Protection Regulation (GDPR) compliance: Built-in features that enable compliance with GDPR regulations and customer transparency over data storage and usage
Ability to sell everywhere: Online store, buy button, and global retail options
Assistance with marketing activities: Blog, SEO tools, Google Smart Shopping, Facebook Ads, discounts, and more
Tools to manage your business operations: Orders and fulfillment, Shopify shipping, local app integrations, payment methods, and more
Available for a wide range of businesses: Whether your business sells outdoor gear or online courses, Shopify can support your selling process through its various tools
Flexible payment plans: Basic Shopify, Shopify, Advanced Shopify, Starter Shopify, Shopify Plus, and custom business solutions that allow you to choose only the modules you need (available upon direct request to Shopify)
If you've decided to use Shopify, you'll want to set up your account and online store before you start integrating with your HubSpot platform. Choose your Shopify theme, layout, and account settings, and then add your products to a specific domain. Once the account and store are set up, you can begin to integrate with HubSpot.
Why choose Shopify and HubSpot integration?
Why integrate Shopify with HubSpot? Let's check out the many benefits, including the following:
The ability to sync and store data in HubSpot and see all orders in your HubSpot deal pipeline
The option to create HubSpot lists based on e-commerce behavior; segmented lists are pre-built based on e-commerce data and customer online shopping behavior
The use of personalization tokens based on shopping behavior to promote products for marketing and sales communications
The availability of pre-built workflows for reminding customers of abandoned carts, promoting reengagement, and welcoming new customers
Access to reporting on the e-commerce dashboard to measure results based on online sales orders, lifetime value of a customer, abandoned cart information, and online sales revenue; the dashboard has pre-built reports and charts so you can get started easily
How do I integrate and sync my accounts?
Let's get started with connecting Shopify to HubSpot. Here are the steps to set up the integration:
Within your HubSpot portal, navigate to the HubSpot App Marketplace (the store icon in the upper right-hand corner of your portal) and click on the App Marketplace.
From there, type "Shopify" in the search bar to locate the Shopify app.
Click the button to "Connect App" from your HubSpot portal while you are also logged in and connected to your Shopify account.
Next, confirm that you have connected the Shopify app by viewing your HubSpot integrations. To do this, click on the Settings link in the top right corner of your HubSpot portal (the gear icon). Next, scroll through the navigation on the far left side to Integrations, and you should see e-commerce as a new navigation item.
Once your integration is set up, decide how you would like to sync your data between HubSpot and Shopify. There are two options available:
One-way sync (default setting): Products, customers, and orders will sync from Shopify to HubSpot.
Two-way sync: Products and orders will still sync from Shopify to HubSpot, but certain customer updates made in Shopify and HubSpot will be reflected in both systems.
Within the HubSpot integration, the following properties sync between Shopify and HubSpot products:
Title
Body_HTML
Created at
Handle
Images
Product type
Published at
Published scope
Tags
Vendor
Price
The following properties sync between Shopify and HubSpot contacts:
Accepts marketing
Created at
First name
Last name
Email
Phone
Note
Orders count
Tags
Tax exempt (checkbox)
Verified email (checkbox)
Street address
City
Country
State/Province
Zip code
For Shopify orders or HubSpot deals, the following properties sync:
Abandoned checkout URL
Buyer accepts marketing
Customer ID
Cancel reason
Cart token
Canceled at
Created at
Currency
Financial status
Fulfillment status
Landing site
Name
Note
Order number
Processing method
Referring site
Source name
Subtotal price
Taxes included
Token
Total discounts
Total line items price
Total price
Total tax
Total weight
What happens after Shopify and HubSpot integration and sync?
Once the data is synced between Shopify and HubSpot, you can start to track and analyze the data being collected. The stored data is segmented into three categories: Products, Customers, and Orders.
Orders from the store will be displayed as "deals" within HubSpot. To view your orders, click on Sales and then Deals within the top navigation of HubSpot and locate your Sales Pipeline. From there, you'll be able to see new orders. Note that If an order is deleted in Shopify, the corresponding deal will be deleted in HubSpot.
Pro Tip: Ask for a contact's email address before checkout so you can follow up on abandoned carts and orders.
The Shopify-HubSpot integration also has three out-of-the-box automation workflows that can be customized for your business. These include:
After a customer's first purchase, you can send welcome emails, onboarding information, and other helpful information to help a new customer get started.
When a customer abandons their cart, you can send email reminders to bring them back, or you can provide information to help them with the decision-making process.
If a customer hasn't bought anything in three months, you can reengage them to make a future purchase.
It is important to continue to track and analyze your data with HubSpot for accuracy and to find reporting trends to maximize your selling potential.

The future of e-commerce will only continue to grow as your business grows. Revenue in the e-commerce market is projected to reach $1.1 trillion in 2023 in the U.S. alone! Therefore, you'll want to ensure your business has everything it needs to face all challenges coming its way, including the correct technology to maximize your time and resources in the right direction.

About the author
Sandy Moore Sandy Moore is a Senior Director, Marketing Strategy at SmartBug Media. She has more than 20 years of experience in marketing with extensive knowledge in outbound and inbound marketing, advertising sales, promotions, public relations, and sales enablement. Read more articles by Sandy Moore.
Subscribe to get our new blogs delivered right to your inbox
Other insights you might like