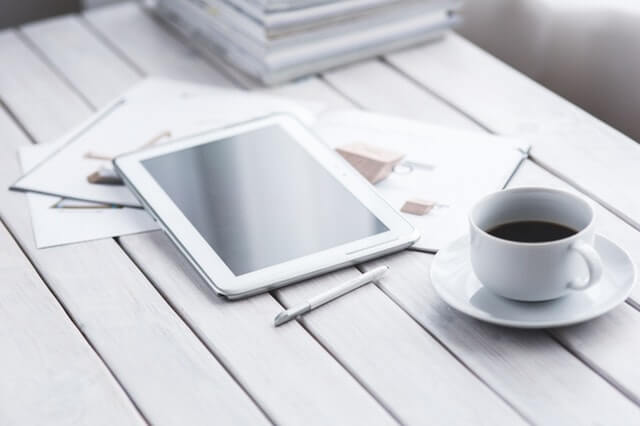 6 Sales Enablement Tools You Need to Get Noticed By Prospects
June 23, 2017
---
Before we dive into the tools that will improve sales enablement at your organization, we should probably remind ourselves what sales enablement actually means. Sales enablement is a process that allows salespeople to sell more effectively by arming them with the content, tools, and resources they need to be successful.
According to HubSpot's State of Inbound 2017 Report, 29 percent of companies stated that sales enablement is their No. 1 marketing priority over the next 12 months. Sales enablement is key for scaling your company's growth—that's why so many people in the B2B world are talking about it. But it's not just a buzzword. If closing more deals is a your top priority (as it is for 71 percent of companies in 2017), you'll want to identify the sales enablement tools that will help you accelerate sales.
There are countless sales enablement tools available, and the examples that follow will give you a good idea of what's out there and how to pick the right one for your organization.
Sales Enablement Tools
1. Allbound - Accelerate Partner Revenue
Does your organization have a channel partner program, or are you interested in expanding building a partner program from the ground up?
Allbound is one of the few tools specifically aimed at accelerating partner revenue by enabling your partner sales team. It truly is an all-in-one platform that tracks KPIs, provides salespeople with training, organizes all your content so your team can find and send the right content at the right time, and more. Check out the tool's features here.
2. Attach - Measure Content Interaction
Attach provides data and insight around what happens after you send content (documents,
presentations, proposals, and so on) to prospects. Are they actually opening and reviewing the content you send over? Are prospects sharing this content with others at the company? How are they interacting with the content, and how can you optimize it based on this data?
The tool also has a content hub to make it easy for everyone on the team to access content. Another plus is that Attach has a free version that you can try to see if it improves performance before upgrading to a paid version.
3. Chorus - Call Recording, Transcription, and Analysis
Ever wish you had someone listening in on every single sales call and transcribing it so that your team can identify what works best when speaking to prospects and never miss another follow-up item? Chorus records, transcribes and analyzes sales calls to show you how deals are won or lost, to increase quota attainment, and to train new hires faster.
4. Crazy Egg - Website Visit Optimization
Most people would say Crazy Egg is more of a marketer's tool than a sales tool, but I'm including it on this list because it absolutely falls into the category of resources that enable your sales team (and your sales and marketing teams work closely together, right?).
Crazy Egg lets you see what your website visitors are doing—where they're clicking and not clicking, which site pages they're viewing, and where people stop scrolling. This data can inform your sales team what pages and content are resonating with web visitors. And because 81 percent of shoppers do online research before purchasing something big, giving your organization the knowledge to optimize the website will help convert more visitors to leads and leads to customers.
5. HubSpot Sales Software - Prospect Engagement and Interest
You're probably familiar with HubSpot's marketing software, but have you taken its sales software for a spin? HubSpot sales software notifies you as soon as a prospect opens an email and clicks a link within it. You can also automate and personalize follow-up emails to prospects and leads. For each lead, you can view an automatically generated history of your interactions with them, from documents they've opened to how they interacted with your emails. The tool allows your sales team to focus on warm leads instead of cold prospects, and in return, win more deals.
6. SocialPort by rFactr - Content Sharing
Social selling has been a focus initiative for many sales teams as of late. SocialPort by rFactr is a social selling platform that will enable your team to share the right content at the right time in one click. Marketing can create content and generate an email to sales that will allow recipients to share the content to their social media pages. Of course, it measures how well each piece of content performs and which platform drives the most engagement and sales results. rFactr also has a partnership with Forbes, which lets you easily find trusted content to share.
Questions to Ask Before Implementing a New Sales Enablement Tool
It would be unrealistic and incredibly ineffective to use every sales enablement tool you come across. What really matters is that you make the effort to identify and implement the best-fit tool or tools for your team. Below are a few questions you should ask yourself before adding another sales enablement tool to your technology mix:
How well does this tool fit into our existing sales process?

If you have to think about this for a few minutes, the tool probably doesn't mesh with your current

sales process

. A new tool should clearly simplify your current sales process or solve some sort of pain point within your sales team.

How will this tool help us better understand our customers?

A sales enablement tool should empower your sales team with real-time data about leads and customers.

Will this tool provide the data our team needs to succeed?

If the tool doesn't compile data to provide key insights to your salespeople that make them better at their jobs, is it really a sales enablement tool?

Are there proven case studies featuring this tool?

Most well-established sales enablement tools have case studies or at least testimonials from users about the results they've seen using the tool and what challenges it has solved.
Did you discover a new tool to test out? What other sales enablement tools does your team use?

About the author
Brooke Tomasetti was formerly a Marketing Consultant at SmartBug Media. She previously worked in digital marketing at a creative marketing and branding agency. Her goal can be pared down to using digital marketing to drive lead generation and revenue for clients. Brooke specializes in social media, generating ROI from paid social, marketing strategy, and maximizing her client's use of the HubSpot platform. Read more articles by Brooke Tomasetti.
Subscribe to get our new blogs delivered right to your inbox
Other insights you might like