By Amy Andrews
When creating a product page for your business, it is important to follow some guidelines to make your page successful. There are some important key elements that you should use when creating product pages that help your business gain new customers and keep current ones coming back. This article will walk you through some key elements that should be part of your product page.
Clean and Responsive Design
Having a clean and responsive design will help engage your customers and point them to the most important parts of your page: clear CTAs, product descriptions, and professional photos. When a customer lands on one of your product pages, they should first see a clear CTA. Make sure you have a clear CTA that aligns with your brand and will help lead your customers to become buyers. The CTAs should be placed above your product descriptions and next to your photos so that it is clear which product you are selling. You can see an example of an awesome product page layout here from one of my favorite online stores LIFE IS GOOD.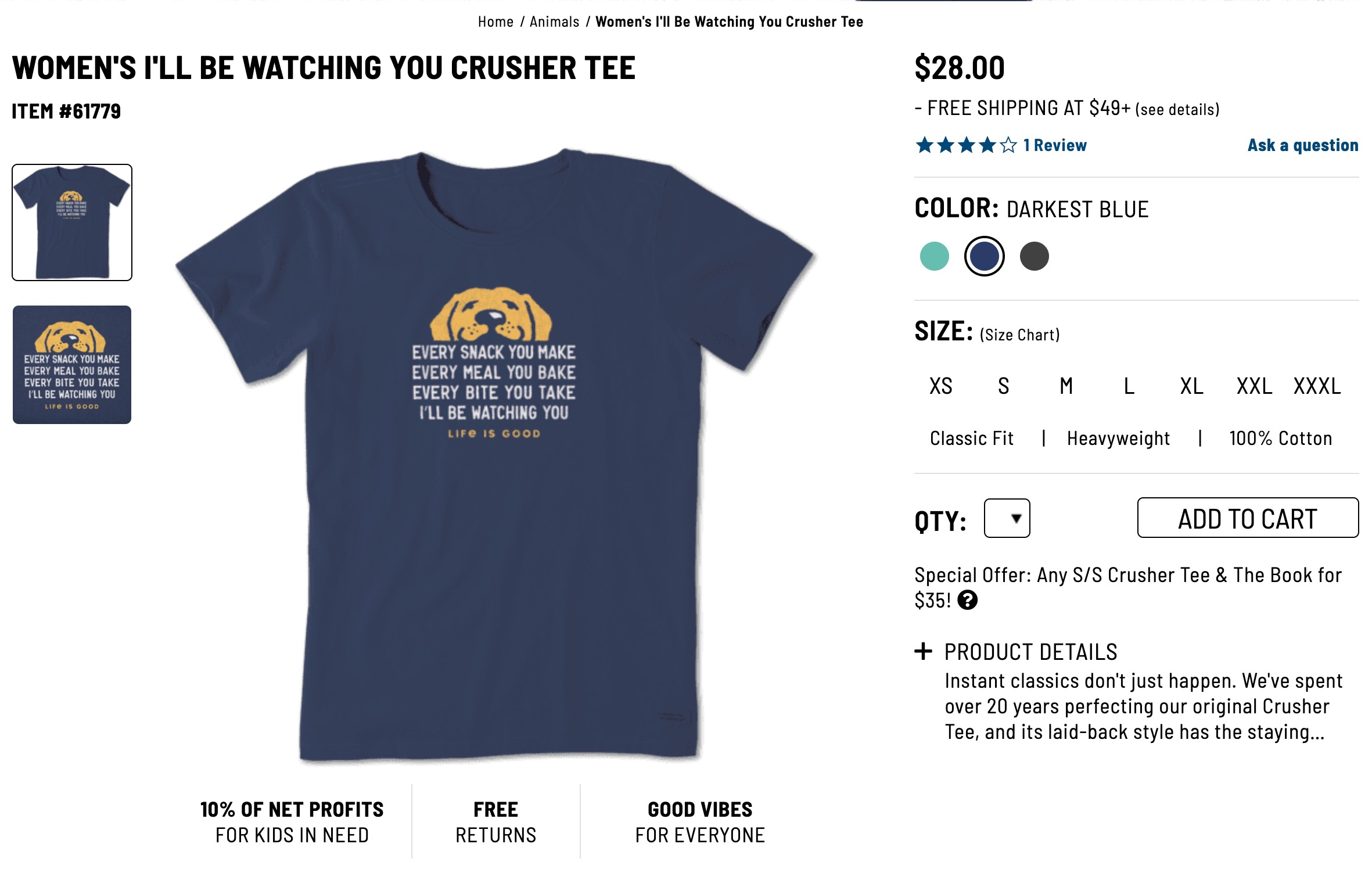 You also may want to have some interactive elements like videos and infographics to show off your products. Responsive design is important for product pages because many people shop on their mobile phones. Make sure your product pages are put through a quality assurance process so that they look good on the most popular mobile devices and browsers.


Clear Product Descriptions
Make sure you have clear product descriptions that make your customers want to buy or learn more about your products. You should think like a journalist and write engaging copy and descriptions for all of your products. Make sure that descriptions explain all aspects of the product. It helps to also contain links to reference materials and product documentation.


Semantic Product Categories
Make sure your product categories are named semantically. For example, if you sell pants in your online clothing store, the product pages should first have a top-level clothing category: http://www.your-store.com/clothing/pants. You could also go further if you sell different types of pants: http://www.your-store.com/clothing/pants/dress-pants.
Having all of your products in separately broken down categories will help your website gain new traffic by way of good SEO and also give customers a rough idea of what types of products you offer. Well-written SEO makes it easier for customers to find what they are looking for and help your website have indexed pages that make sense semantically.


Key Elements to Include in Your Product Page
Here are three examples of product page qualities to include in your page, from one of the most popular e-commerce platforms, BigCommerce:


1. Keep your product page focused on the product and consistent with your brand.
Make sure your product pages follow your brand guidelines and the photos and descriptions match the rest of your website. Sometimes we think our product pages should be different in order to stand out from the rest of our website, but having your product pages branded the same as your website boosts your customers' confidence.


2. Boost your customers' loyalty and confidence.
Your customers' loyalty is one of your business's most important assets. You can boost their loyalty and confidence by displaying ratings and comments for each product. This will help them trust your products and your brand. It will also help you learn what issues customers may be having with your products, enabling you to improve them.


3. Inspire customers to be promoters of your brand.
When customers are browsing your product pages, make sure to have engaging copy that makes them want to share your product with their friends. Include easy ways for them to share your products on social channels. Embedding social sharing within each product is an easy way for your products to be promotable online.


Your Product Pages Are the Most Important Pages on Your Website
Selling your products on your website is as simple as following the guidelines above for creating product pages and making sure they are engaging. In the long run, these will help your business gain customers and retain current ones.