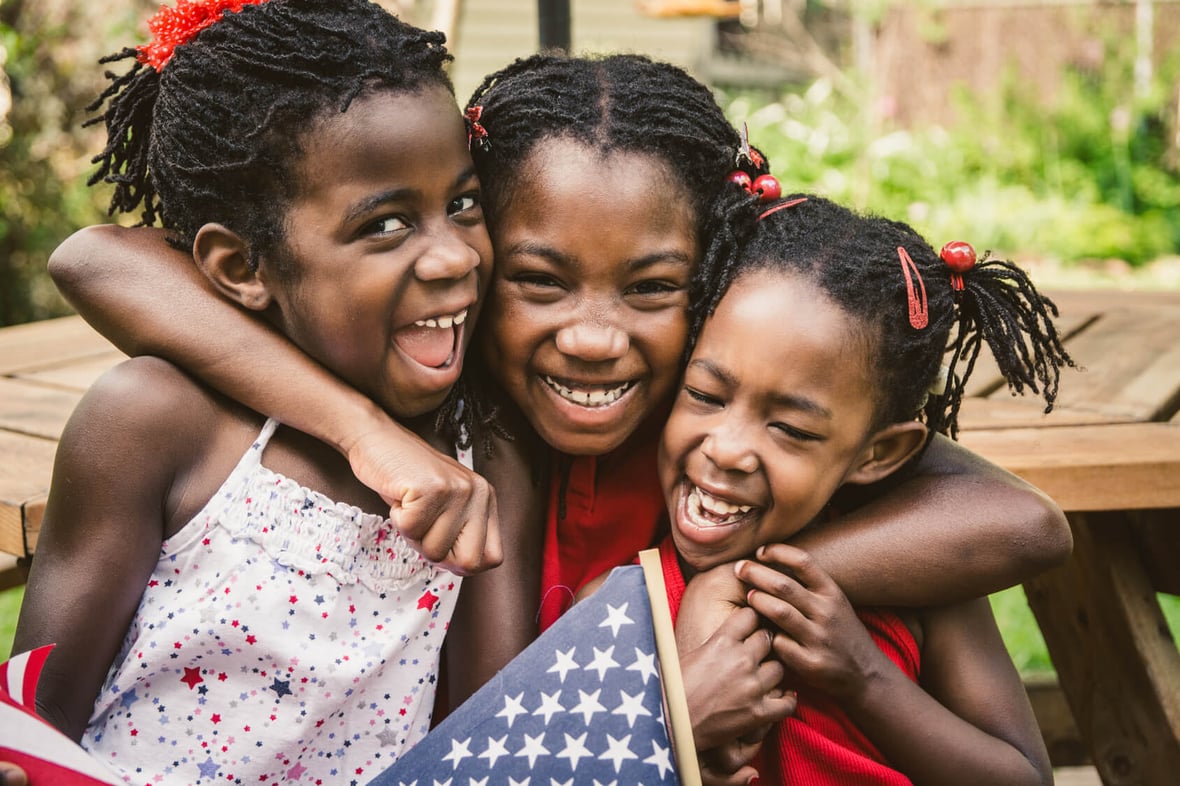 By Kira Renee
Memorial Day is just around the corner, and it's the perfect opportunity for businesses to reach out to their customers with well-crafted marketing campaigns. With the rise of digital marketing, email and SMS communication are two of the best ways to reach out to your customers at scale. But what are the best practices to get opens, clicks, and conversions?
In this article, we'll walk you through five best practices to leverage for a winning Memorial Day email and SMS marketing campaign.
1. Start with a compelling subject line.
Crafting a compelling subject line is crucial in any email or SMS marketing strategy. With the sheer volume of messages bombarding customers every day, your subject line should stand out to capture their attention.
Klaviyo has features such as A/B testing, which allows you to test different subject lines and select the one that resonates the most with your audience. Additionally, it has pre-built segments that make it easier to personalize parts of your message, including the subject line, for a specific group of customers based on their behavior and interests.
Here are some examples of personalized subject lines for Memorial Day sales that can be created with Klaviyo segments:
For customers who have purchased outdoor goods in the past: "Get ready for summer with 20% off outdoor gear this Memorial Day."
For customers who have abandoned their cart: "Don't miss out on Memorial Day savings—come back and complete your purchase!"
For customers who have signed up for your newsletter but never made a purchase: "Memorial Day Sale: Our way of saying 'thank you' for being a part of our community"
For customers who have made a purchase in the past month: "Welcome to the family! Enjoy 25% off this Memorial Day weekend."
For customers who have shown an interest in specific products or categories: "Memorial Day Sale: Save on [insert category or product] that you've had your eye on!"
By tailoring your subject line to each customer segment, you can increase the chances of your email being opened and your Memorial Day sale being a success.
2. Personalize the content.
Picture this: You walk into a store and the sales associate greets you by name, knows your size, and suggests items you'll actually love.
Feels pretty special, right?
You can give your customers that same feeling with personalized digital content. By mining your customers' interests, behaviors, and purchase history, you can create targeted offers that fit their preferences like a glove.
Just using the recipient's name is an outdated tactic. With Klaviyo's segmentation engine, you can create dynamic segments based on your customers' real behaviors, such as their browsing or purchase history. From there, you can send out personalized emails and SMS messages, complete with tailored offers that will truly resonate with your customers. It's like giving each of your customers their own personal shopper!
3. Add a sense of urgency.
Creating a sense of urgency can encourage customers to take action.
It's no secret that incorporating deadline-related language such as "limited time only," "ends today," or "last chance" in your email and SMS marketing can motivate consumers to act quickly and boost conversions. With Klaviyo's countdown timers, you can fully leverage this effect by adding a real-time countdown clock to your email and SMS campaigns, creating a heightened sense of urgency that makes your offers even more irresistible.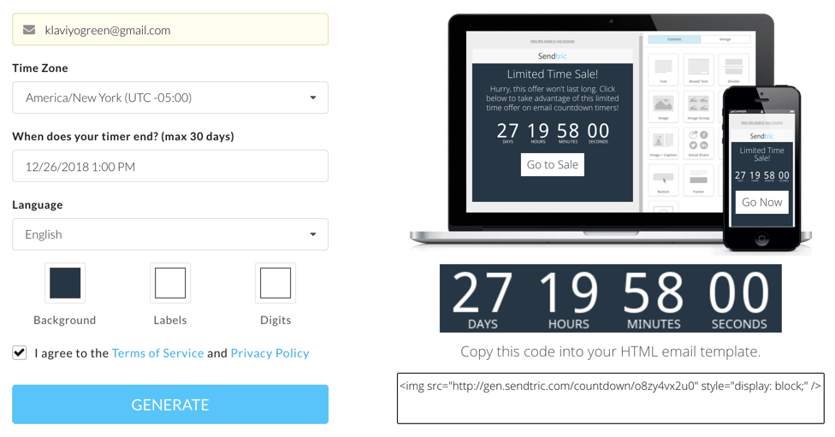 You can also use your subject lines to relay that sense of urgency to help increase open rates.
Here are some examples of subject lines using urgency:
"Memorial Day Sale: Up to 50% off"
"Celebrate Memorial Day with Free Shipping"
"Last Chance! Memorial Day Deals Ending Soon"
4. Optimize for mobile.
According to Pew Research Center, 85 percent of Americans own a smartphone—up from just 35 percent in 2011. With smartphone use becoming more and more prevalent, it's crucial for your email and SMS content to look and work great on those tiny screens.
How can we get our mobile game on point? First off, try using responsive designs—that fancy techy term just means that your content will automatically adjust to look great on any device. Next, keep things short and sweet; customers typically don't respond to a five-paragraph essay on their phone. Make sure your calls to action are crystal-clear and easy to tap. Lastly, make sure you test your campaigns on a few devices to ensure it's smooth sailing for all your recipients.
5. Measure your results.
Of course you want to ensure your campaigns are effective. This is where your analytics tool comes in handy. With Klaviyo, you can track how your campaign is performing every step of the way. You'll know exactly what's working like a charm, what's not quite hitting the mark, and what you can improve on for next time.
Using analytics tools to measure your campaign's performance means you'll be able to improve your future marketing efforts and get even more bang for your buck.
Take your campaigns to new heights.
By putting these five best practices into action, you're now armed with the secret sauce to create a Memorial Day marketing campaign that's bound to knock your customers' socks off. From crafting eye-catching subject lines and killer calls to action to optimizing your email and SMS content to make it easy to consume, you've got all the tools you need to make your campaigns an absolute success.
Spice up your Memorial Day and summer campaigns with our latest guide! We'll show you how to take things up a notch with winning strategies from email and SMS to website enhancements. Don't settle for a mediocre campaign when you can make it unforgettable.

About the author
Kira Renee Kira is our E-Commerce Product Marketing Manager at SmartBug. She believes in a people-first and data-driven marketing approach. Previously working with many reputable e-comm brands, building their online brand presence and teaching companies how to enhance their marketing strategy to be customer-centric. When she's not creating a stellar marketing strategy, you can find her enjoying a crisp sour beer surrounded by her hundreds of plants and receiving cuddles from her Labradoodle. Read more articles by Kira Renee.
Subscribe to get our new blogs delivered right to your inbox
Other insights you might like