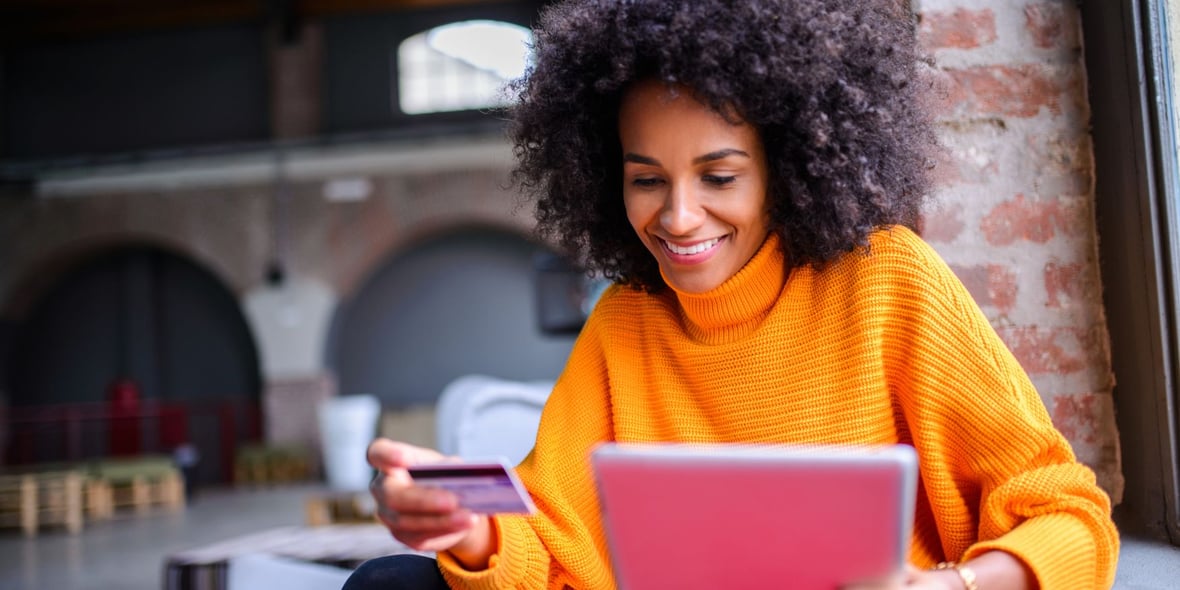 By Kira Renee
In this episode, we're delving into the world of marketing automation strategy, specifically focusing on how you can amplify your existing mechanisms in anticipation of the holiday season. With Black Friday and Cyber Monday being monumental sales events for e-commerce brands—often resulting in the year's most significant sales spike—it's crucial to be prepared. The challenge lies in cutting through the noise and differentiating your brand amid the intense holiday competition.
In this blog post, we'll explore the key automations you should have up and running well before the holiday rush. We'll also discuss strategies to elevate these automations, ensuring you're reaching the right customers and generating conversions. It's time to fine-tune your marketing automation strategy to maximize holiday returns for your brand.
Let's roll up our sleeves and get ready to make the most of this festive season!
Key Marketing Automations
The key to your marketing automation strategy is to maximize the volume of subscribers on your email list. You want to make sure they are opted into communications from you and warmed up to your brand before your campaign launch.
A primary way contacts get warmed up to your brand is through automations. Here is a list of primary automations you should have actively running and fully optimized ahead of the holidays.
1. Welcome Automation Flow
Craft an engaging branded automation as your welcome flow, set in motion the moment someone subscribes for communication from you. Top-performing welcome flows feature multiple touchpoints across a few days, maintaining brand recall without intruding on the inbox. This flow is your golden opportunity to introduce your brand, share your story, and showcase why someone should choose you and your products over the competition.
2. Site Abandonment Automation
If a visitor leaves your site without making a purchase or exploring further, use automation to send them a reminder to return. At Klaviyo, this is referred to as the "espresso shot email."
3. Browse Abandonment Automation
This automation is triggered when a visitor browses your website but leaves without adding items to their cart. The aim is to re-engage these visitors, remind them of their interest, and encourage them to make a purchase. These follow-up emails should offer information, discounts, or incentives.
4. Cart Abandonment Automation
This automation occurs further down the funnel, activating when a visitor adds items to their cart but fails to complete the purchase. By sending them an email and encouraging them to return to your site, you can motivate them to finalize the purchase and convert successfully.
Ideas to Elevate Your Existing Automations
For a more mature marketing program, prepare for the holidays by taking time to explore what modifications you can make to your existing automations. Achieving excellence in automation doesn't always require reinventing the wheel. It does mean constantly asking ourselves: "How can we enhance our existing automations?"
1. Welcome Automation Flow
Incorporate your loyalty program into your welcome flow and offer an incentive for signing up. Many shoppers are looking to take advantage of loyalty programs around the holidays because they anticipate spending more money this time of year and want to receive benefits from their shopping experience.
2. Site and Browse Abandonment Automation
Make sure your browse abandonment email is personalized for the contact. Segment your emails based on what collections or products they were browsing and include more information on your product.
3. Cart Abandonment Automation
Integrate a help desk such as Gorgias into your cart abandonment emails for contacts to get easy and immediate help on their purchase or experience.
Take advantage of this automation by finding more ways to nurture the customer into purchasing your product as opposed to your standard abandoned cart email. Joe gives a great example of this strategy in the video below.
Additional Tips to Get the Best Results out of Your Automations
Start Planning Early
If there is one mistake we see brands make most often, it's waiting til the last minute to prepare for the holiday season. As we mentioned, this time of year sees the most aggressive buying behavior—and the holiday shopping season starts earlier and earlier every year.
Savvy brands are proactively working on their campaigns and drumming up excitement with their customers for the big sales that are coming. If you're not meticulously planning your campaigns and optimizing your automations, you are leaving dollars on the table by not taking the opportunity to squeeze the most you could out of the busy season.
Here is an example of how starting your holiday campaigns early can lead to a successful holiday season:
Analyze Your Data
What powers Klaviyo specifically within automations is its data layer and how it collects and stores all the zero- and first-party data on your customer profiles. This gives brands using Klaviyo the opportunity to deeply personalize messaging and automations based on what is most likely to convert that contact.
As you kick off your preparations for the upcoming holiday campaigns, seize the opportunity to dig into the data and uncover areas for improvement and optimization.
Start by reviewing the emails in your flow automations. Are there any outdated ones? Are certain emails underperforming? Can you create a segmented flow to enhance engagement? Next, carefully review your ideal customer profiles. Analyze their browsing habits, identify trending products, and examine their holiday season engagement from the previous year. Once you have a better understanding of your customers, use this information to build out your holiday campaigns. You can also set up A/B tests to compare different subject lines, creatives, and offers. This will help you optimize each email for maximum ROI.
Send Time
When it comes to time-sensitive considerations, it's important to send your email campaigns aligned with the time zone that corresponds to your website's sale. Let's say your sale ends at 6 p.m. ET, and you send out your announcement email at 8 a.m. in each recipient's local time. In this scenario, your contacts in the Pacific time zone will have limited shopping time, reduced from 10 hours to just seven hours. To ensure every customer has ample time to shop, it's crucial to time your emails appropriately.
Optimize your smart sending window to ensure timely message delivery to your contacts. Usually, you want to give customers about 16 hours between emails. However, during holiday sales, you'll need to make adjustments. Watch Kelsey's video below to learn more about this issue and her solutions.
When crafting your holiday automation strategy, it is crucial to prioritize the customer experience. Each email and SMS message should offer genuine value and resonate with recipients. Leverage the power of zero- and first-party data within Klaviyo to drive this approach.
We wish you the best as you embark on preparing a robust marketing automation strategy for the upcoming holidays and unlock the full potential of your performance! Happy marketing!

About the author
Kira Renee Kira is our E-Commerce Product Marketing Manager at SmartBug. She believes in a people-first and data-driven marketing approach. Previously working with many reputable e-comm brands, building their online brand presence and teaching companies how to enhance their marketing strategy to be customer-centric. When she's not creating a stellar marketing strategy, you can find her enjoying a crisp sour beer surrounded by her hundreds of plants and receiving cuddles from her Labradoodle. Read more articles by Kira Renee.
Subscribe to get our new blogs delivered right to your inbox
Other insights you might like