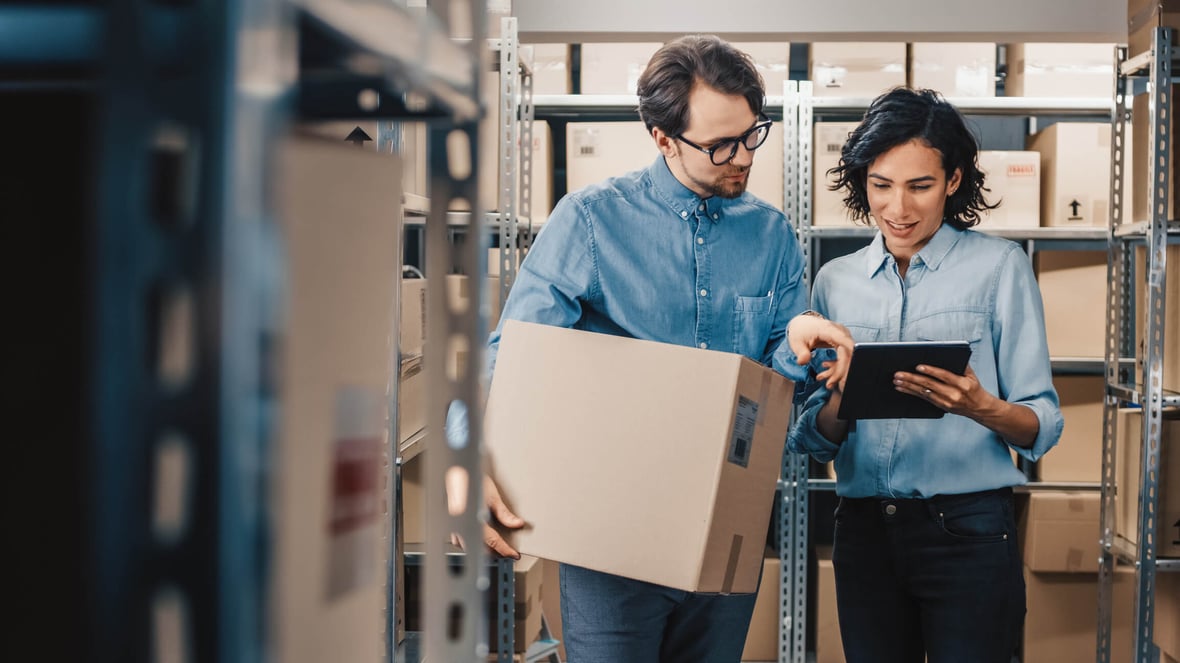 By Drew Cohen
When manufacturing companies think about marketing, there's a tendency to overcomplicate things. It's not intentional, but because the industry is incredibly complex—with distributors, OEMs, manufacturers, and others—it can be easy to get in the weeds and lose sight of the priorities that will help produce the best return on your marketing investment.
It may help to think of marketing efforts as your favorite restaurant's menu. If you're not that hungry and had a late lunch, you may prioritize the entree for dinner and decide to skip the appetizer. Or if you have plenty of time and are incredibly hungry, you may decide to start with a soup and salad, and follow that up with an entree and your favorite dessert.
Priorities change—and that's okay. The same can be said for a manufacturing company's strategic marketing efforts, so it's important to think critically about your options and prioritize based on your goals.
Let's discuss several areas to prioritize for your manufacturing marketing plan—all of which focus on ROI.


Manufacturing System Integrations
As a manufacturing company, it's likely that you have multiple systems in place, such as an ERP, a CRM, a marketing automation software, an email marketing system, and an e-commerce engine. All of these systems serve a critical purpose to the business, but if they don't share data, it can create serious inefficiencies and require a ton of extra, unnecessary effort to move information back and forth and perform analysis. With a system integration, skilled developers or software engineers develop methods that allow data to easily pass from one system to another. Depending on the type of integration and the setup, it could be a one-way sync or a two-way sync.
There are also fantastic tools out there that fall into the category of integration as a service (IaaS). It's likely you're familiar with Zapier or PieSync (from HubSpot), because both are big players in this space. These tools offer superb user interfaces that allow you to easily move data (Zapier) or sync data in a two-way setup (PieSync).
To help visualize the scenario with a well-integrated technology stack, think about a manufacturing company's CRM system. If that system communicates with the email marketing tool, you can have the latest and greatest data from your database, as well as the ability to send targeted messaging to the best possible segments. Then, if the website and/or e-commerce engine are integrated with these systems, you have the ability to see how an email led a user to visit the website, request a quote, and ultimately convert into a customer (seen in the CRM). This basic example is the tip of the iceberg for the potential power of system integration!
Manufacturing Lead Nurturing Strategies
In a recent blog post, I discussed evergreen lead nurturing strategies for the manufacturing industry, and I outlined several key opportunities that exist. When we think about ROI, lead nurturing is a perfect ingredient in a marketing plan. As the name suggests, the goal is to nurture leads through their unique buying journey, guiding them through the funnel. In the manufacturing industry, it can be beneficial to look at lead nurturing in two unique buckets: pre-purchase and post-purchase.


Pre-Purchase Example
Lead nurturing campaigns in the pre-sales bucket would consist of drip campaigns that serve up relevant pieces of premium content to a contact who has subscribed to a blog or was added to the CRM from a webinar, trade show list, and so on. Prospects understand the pain point or issue they're attempting to solve for, and their mission is to find the best product or solution to fit their specific use case. For prospects who have requested a quote, a great strategy is an automated open quote reminder campaign that reminds them of the quote and reiterates the value of working with your organization.


Post-Purchase Example
Once a contact has become a customer, the opportunity to serve up a five-star experience is not over. Strategies such as replenishment reminder emails can be absolute game changers. Using previous order data to anticipate customer needs can provide a massive boost to the bottom line.


Content Marketing for Manufacturing Companies
As an inbound marketing agency, we'd be remiss not to mention the immense value of content marketing. Developing premium content that educates, informs, supports, and guides your prospects and customers can build relationships and increase engagement. The result is a significant return on your marketing investment. When you think of manufacturing content marketing, there are several examples to consider:
Blogs

E-books

Buyer's guides

Interactive calculators

Product matchmaker tools

Infographics

White papers
Content marketing is about meeting your contacts and customers where they are—serving up truly valuable material that serves a purpose. If you create content that is purpose-driven and answers questions that your target audience may have, you're well on your way to driving traffic and increasing engagement with your website.
When you think about what marketing efforts to prioritize for the best ROI, think about your personas and how you can best serve them. System integrations, personalized lead nurturing, and strategic content marketing efforts can put you on an excellent path to realizing that ROI potential.

About the author
Drew Cohen was formerly the Senior Director of Revenue Operations at SmartBug. Drew developed strategies for organizations in both B2C and B2B verticals. He has unique experience in private-equity owned organizations, early-stage technology startups, sports & entertainment and healthcare. When not marketing, you can find Drew yelling at his television during any Philadelphia team's sporting event. Read more articles by Drew Cohen.
Subscribe to get our new blogs delivered right to your inbox
Other insights you might like