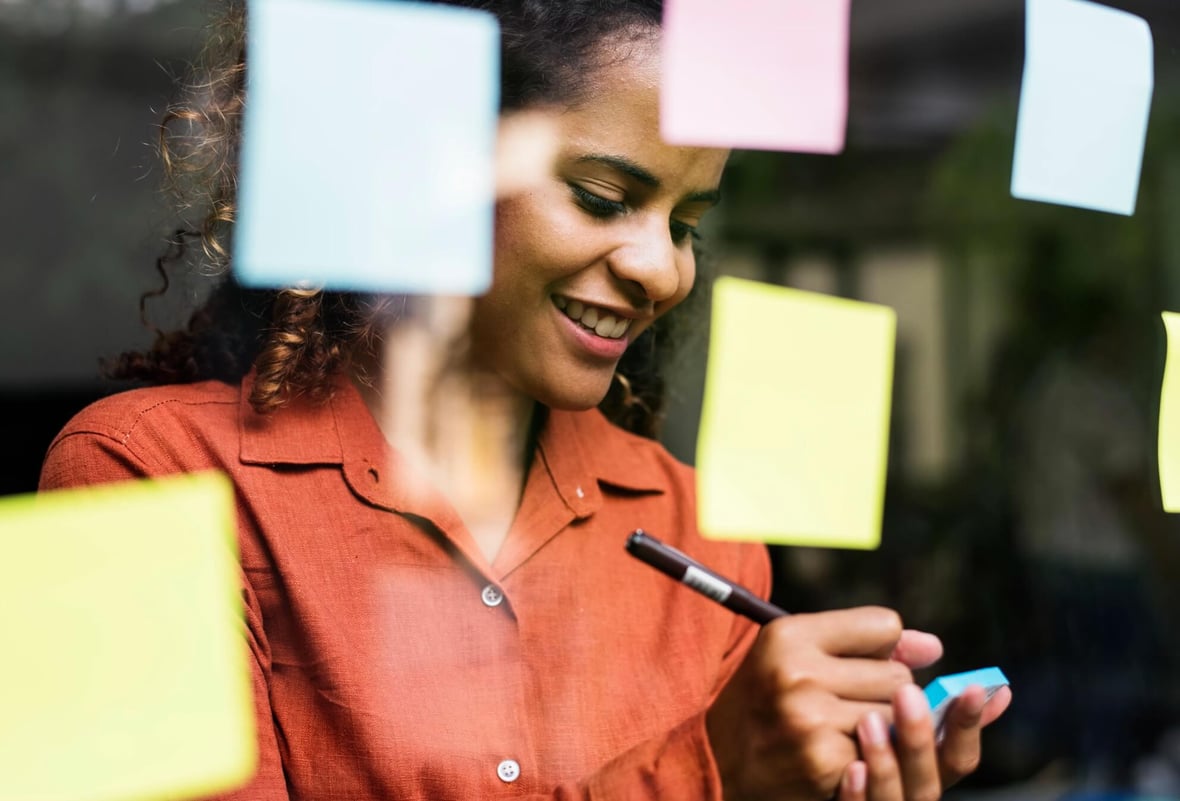 Great Minds Link Alike: Basic Link-Building Strategies for Your SEO Plan
April 3, 2019
---
By Julia Bye
You have probably heard the saying, "It's not what you know, it's who you know." Although I would argue that both are important, sometimes the latter can help you reach your goals faster—at least in terms of your website SEO and link-building strategy. Just like in life, the relationships that your website pages have with each other and with the Google universe affect your website's level of popularity or authority.
Why a Link-Building Strategy Is Important
Linking may seem like a simple, mundane task—and a time-consuming one at that, which makes it easy to deprioritize. But when you consider your SEO goals, a link-building strategy has to be a part of the plan in order to be successful and grow organically long-term.
Linking is an important part of any SEO strategy, because it tells Google how your site is structured and what the most important pages are. Google algorithms have also figured out that trustworthy, accurate pages hang out with other trustworthy and accurate pages, so if your site is backlinked from an authoritative site, that will greatly help your own page's rank and authority.
Here are a few of my favorite basic link-building strategies to incorporate into your marketing plan:


1. Include Internal Links Across Your Website
It's common to think about a linking strategy as solely the links you are trying to get from other authoritative websites (backlinks), but your internal linking strategy is just as important, especially because you are the one in control of it.
An internal linking strategy is so much more than haphazardly adding links to a blog. It needs to be done with the SEO goal in mind. When developing a plan for how to connect the various pages of your website to one another, you want to consider their value and relationship. Topic clusters are a great tool to help you lay out a solid linking strategy, mapping the most important page on your site with all of the pages that relate to it.
Unfortunately, there is no magic number of internal links that you should include on a given page to ensure increased ranking. It comes down to your judgment as a marketer. At the end of the day, it's most important to think about the user experience. You don't want to overwhelm a visitor, but you want to provide them with the information they are looking for when they need it. Just remember: The best links are the most natural links.


2. Earn Backlinks from Authoritative Pages
Earning backlinks from industry leaders in your space can be difficult and time-consuming. It involves a lot of outreach on your part without a lot of return. But when you get a backlink, it can do great things for your website authority with search engines, making it worth the effort. Here are a few tips for obtaining backlinks:
Ask authoritative websites to link to specific pages on your site—especially if you have a page you are trying to increase traffic on.
Find broken links on their site and suggest a replacement.
Check for unlinked brand mentions and request a link to your site.
Check your competitor backlinks and ask those pages to link to your website as well.
There are tools, such as SEMrush and Ahrefs, that can help you find broken links and brand mentions, simplifying the backlinking process. To make the process less overwhelming, set aside a chunk of time each week to work on earning backlinks.


3. Collaborate on Content
Contrary to some marketers' beliefs, guest blogging is not dead. In fact, when done strategically, it can be an integral part of your link-building strategy. The goal is not only to have your content feature on another website with a different audience than your own, but also to get that all-important link from their site back to yours, further solidifying your domain authority.
Build relationships with more established brands in your industry. They will likely be happy to have some content creation taken off their plate. Guest posting will help build brand awareness and drive more traffic to your pages.
(For more help on building your guest blogging strategy, check out HubSpot Academy's class on how to build a guest blogging strategy.)
Your internal and external linking strategy is a critical component of your SEO efforts and should not be an afterthought. The strategies listed in this blog are a great way to start growing your website traffic and increase your rank and reputation. Once you have an established linking strategy, you will want to frequently audit and update your strategy to further grow organically.

About the author
Julia Bye is a Minneapolis-based Director, Client Strategy for SmartBug Media. With a background in agency marketing, she specializes in lead generation, lead nurturing, sales enablement, and content-based tactics that focus on her client's sales and marketing goals. Read more articles by Julia Bye.
Subscribe to get our new blogs delivered right to your inbox
Other insights you might like